Keto cheese hash brown casserole



The low-carb Keto cheese hash brown casserole ditches potatoes for grated rutabaga. Although the recipe tastes just like a regular high-carb casserole, it is low on carbs.  Try my version of Keto Sausage Balls or Keto French Toast Stick So, you don't need to compromise with the taste. This easy cheesy hashbrown casserole side dish that everybody loves.
This homemade cheese hash brown casserole is so cheesy and so easy to make at home. Great for breakfast or even a dinner side.
Ingredients required for cheesy hashbrown breakfast casserole
Total Servings – 6
Prep Time – 5 to 10 minutes
Cooking Time – 15 to 20 minutes



● 115 grams bulk pork sausage
● 6 slices bacon
● 4 eggs
● 2 cups rutabaga (shredded)
● 2 tablespoons water
● 1 cup Monterey Jack cheese (shredded)
● 1 cup sharp cheddar cheese (shredded)
● 3/4 cup ricotta cheese
How to Prepare cheese hash brown casserole
1 – Start with baking or frying the bacon. Crumble it. Then, brown it in a small skillet.



2 – Place the rutabaga in a microwave-safe bowl and add water to it. Cook in the microwave at high power for about 2 minutes. Remove from the oven and drain the excess water and let it cool. try cool recipe Keto Fathead Rolls
3 – Take a large bowl and beat eggs in it. Next, add the crumbled bacon, browned sausage, all the cheese, and rutabaga to it.
4 – Use bacon grease to coat an 8-inch square casserole dish. Put the casserole mixture into it and use a spatula to smoothen it.



5 – Bake the casserole at 350 0 F for about 45 minutes.
6 – Allow the casserole to cool down for about 10 minutes at room temperature before slicing it into 6 equal parts. Serve and enjoy!
Nutritional Information for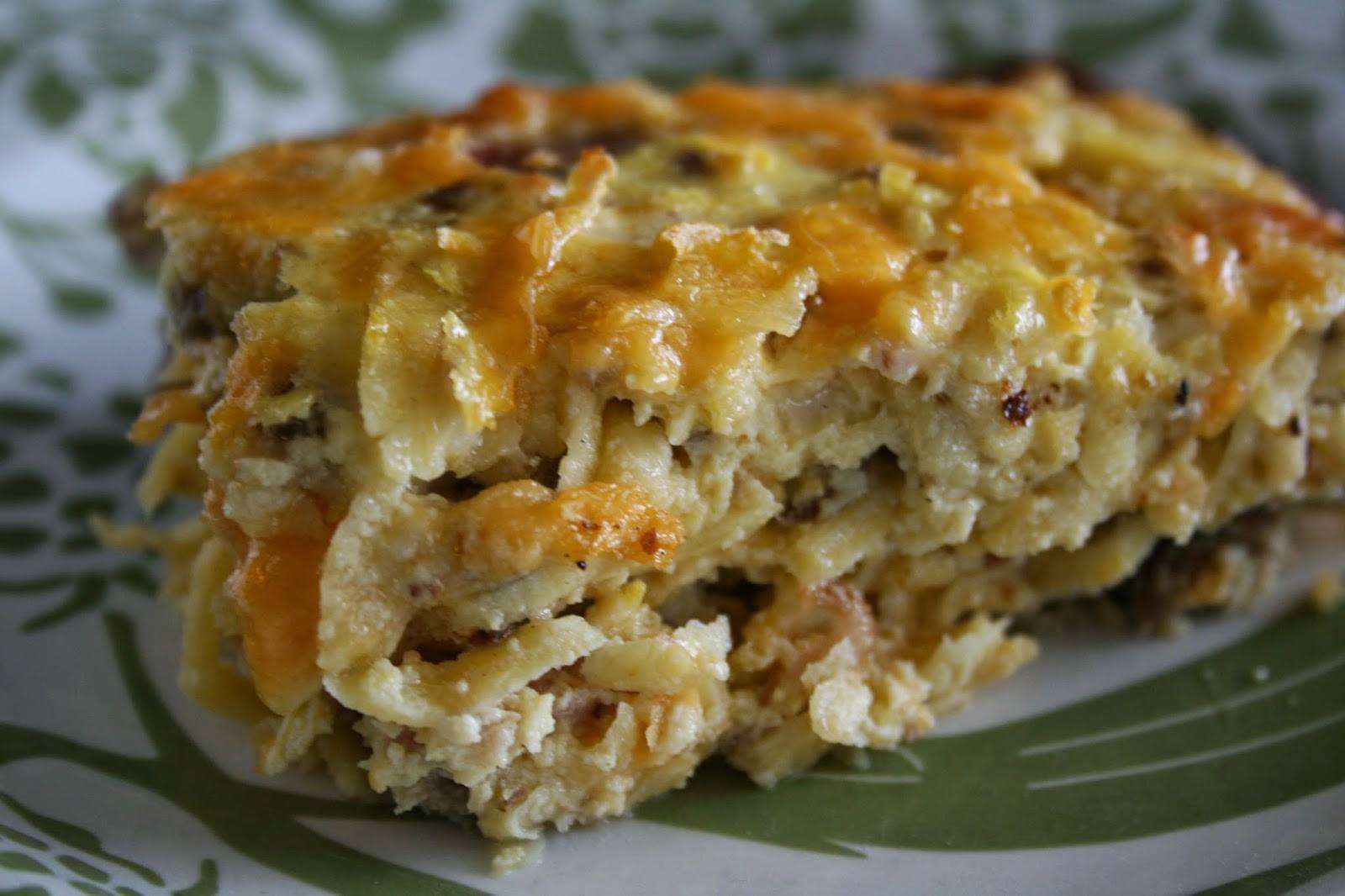 Energy – 472 kcal
Carbohydrates – 6 grams (net)
Fat – 35 grams
Fiber – N/A
Protein – 30 grams
Next recipe :Keto Coconut Macaroons
Do you like the low-carb three cheese hashbrown casserole recipe? Let us know via the dedicated comments section below!