cream cheese blintz
These cream cheese blintz will seriously change your life! They are undeniably delicious and stuffed with various sweet or savoury fillings easy blintz recipes can be served any time of day.



These cheese blintz toppings are the best-stuffed crepe ever!
keto blintz is a great recipe for dessert or breakfast. It is soft, rich and is easy to make and even easier to make ahead.
You can make the best blintz recipe for a party or any birthday party celebration.
I want to share my YouTube channel on keto food and recipes https://www.youtube.com/channel/UCiGYsZu4I7g_L-2FxLMj_Ug
You can make easy recipes from here if you like our recipes please subscribe us and support us.
Everyone falls in love with this recipe.



Have you ever had them?
Ingredients required for Keto cheese blintz recipe:
Keto Cheese Blintz Filling Ingredients:
8-ounce ricotta cheese
   8-ounce cottage cheese
   8 ounce cream cheese preferably organic, at room temperature
   1 large egg preferably Omega 3 rich, organic
   1/2 tablespoon unsweetened powder



   1 tablespoon flaxseeds
   1/2 teaspoon cinnamon, Ceylon, ground
   1/2 teaspoon  pink Himalayan salt
   1 teaspoon vanilla extract optional
   1 each lemon zest
Blintz Wrapper Ingredients:
1 package  eggs thin cauliflower
How to prepare Keto cheese blintz recipe:
Cheese Blintz filling: blintz filling
1   Take a large bowl and add ricotta cheese, cottage cheese, cream cheese, egg, sweetener of choice,  freshly ground flaxseed, cinnamon, salt and mix well with an electric mixer or hand mixer till well combined.



2   Now add vanilla extract or zest of lemon and stir well.
3   Refrigerate this cheese blintz filling overnight or 4-5 hours.
How to make cream cheese blintz:
1   Take one egg and cauliflower crepe and place scoop onto the bottom centre and keep gap about an inch from the edge of the edge.
2   Now pinch the base edge and you have to fold the crepe over the filling, and you have to cover it completely.
3   Take the right edge, folding over the filling and covering the filling by a third. Repeat with the left side, ultimately making an envelope. You have to make sure the right and left edges should not be touching and the bottom edge should be level.



4   Now you have
5   To take the right edge and fold it over the filling and you have to cover the filling by a third.
6   Now repeat with the left side, eventually, make an envelope. Make sure the right and left edges should not be touching each other and you have to make sure the bottom edge should be level.
7   Now roll the crepe to make a burrito like a pillow or set it on a plate or cutting board.
8   Do the same process with the remaining crepes and blintz filling.
9   Make sure blintzes are frozen before they are cooked and wrap individually in plastic wrap and put this onto a flat & level surface in the freezer.
How to cook keto cheese blintz:
In the oven: cheese blintz filling
1  Preheat your oven to 180C. Firstly take a baking dish and grease with melted butter.



2   Put the blintz into the baking sheet and brush the top of the blintz with coconut oil or melted butter.
3   You have to bake it for 15 to 20 minutes or till it looks golden brown in colour.
In the stovetop: cottage cheese blintz
1  Take a large skillet or saucepan and put the skillet and saucepan over medium-high heat and put 2 tablespoons of coconut oil or butter and place 3-4 stuffed blintzes into the pan and cook the edges.
2  Cook all the blintzes with the same.
3  You can serve with a scoop of whipping cream or top with mixed berries.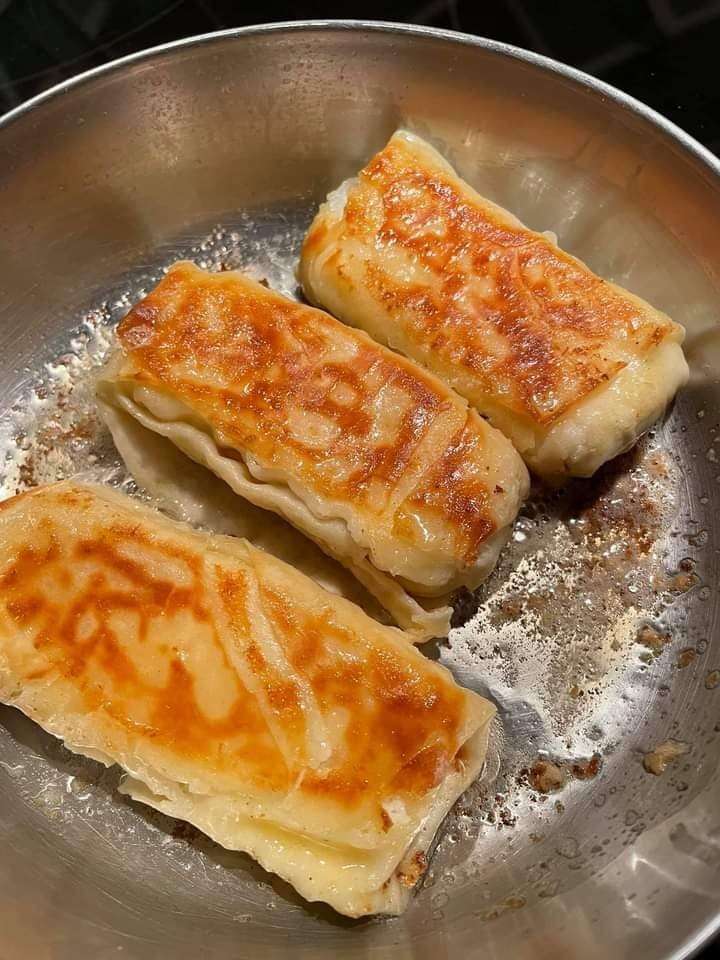 Nutritional Information for gluten-free blintzes
This keto cheese blintz recipe contains 37g total carbs, 36g net carbs, 7g fat, 10g protein, and 250 calories.
Recipe mini peppers cream cheese soft and yummy keto recipe