easy fish batter
easy fish batter , Have you ever tried Keto battered fish? It is really amazing, keto-friendly and super tasty.



Feast for a family. There is nothing better than a good old fashion almond flour fish batter try! I used coconut oil in deep fryer. This is a game changer recipe. It was terrific! Crispy, flaky keto fried fish batter .
If you have craving for fried fish with almond flour then you have to make definitely this recipe. It was really so yummy and really hit the spot. The best way to add a little more fish in your low-carb diet. Try them today and do let us know how you like our recipe.
We have a YouTube channel also. https://www.youtube.com/channel/UCiGYsZu4I7g_L-2FxLMj_Ug
You can found more delicious and interesting recipes from here.



Ingredients required for Keto Battered Fish:
1   7pounds White Fish
2    1/2teaspoon Salt
3   2/3cup Almond flour
4    1/4cup unflavoured protein powder
5    2 teaspoons Baking powder
6    2 large Eggs
7    1/4-1/3cup Sparkling Water chilled



8    1/4cup keto tartar sauce
9   Lemon wedges to serve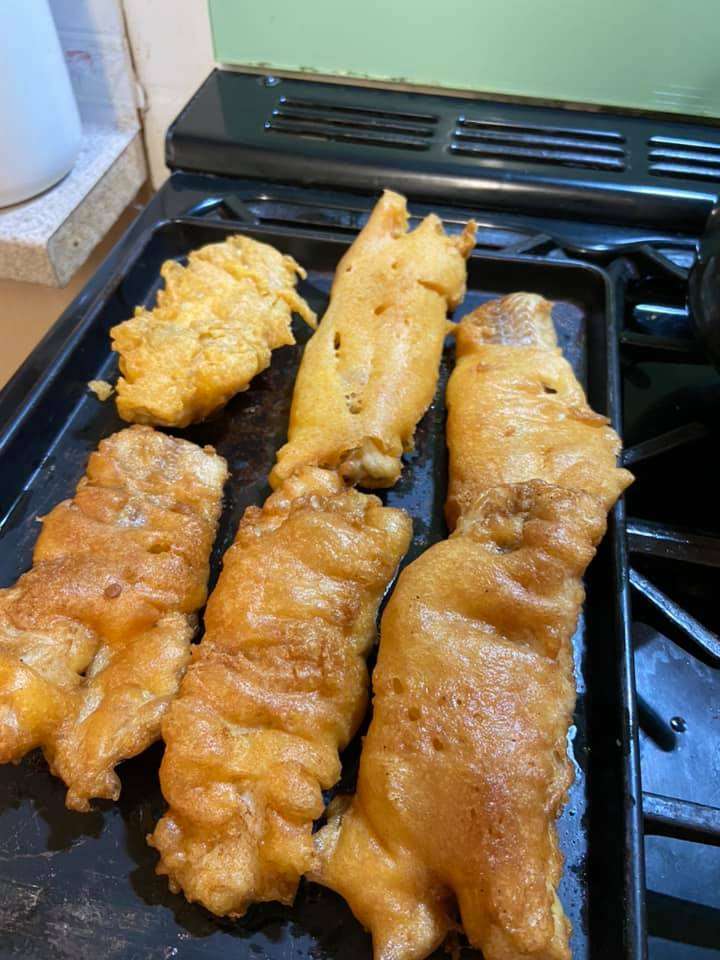 easy fish batter How to prepare beer batter Fish:
1    Take a knife and chopped the fish into pieces and put them into plate and sprinkle with ¼ teaspoon of salt.
2    Take a bowl and add the remaining salt and add the almond flour, protein powder, baking powder and whisk          together with hand mixer or electric mixer till well combined.



3    Now add the beaten eggs and sparkling water and mix well till well combined.
4    Now leave it for 10 minutes to set it aside.
You can make this by two steps:
Skillet process: best beer batter for fish
 1   Take a large skillet on medium high heat and add coconut oil to deep frying and dry the fish
pieces into papertowel.
2    Dip the fish pieces into batter and add them into the hot coconut oil and cook both sides till it look golden
brown and crispy.
3     Do the same process with the remaining fish slices.
4     Serve with keto tartar sauce and fresh lemon.
Deep fryer process: fish batter for deep frying
1    Firstly, heat up your deep fryer to 180C/355.
2    Dry the fish pieces with a paper towel.



3   Dip the fish pieces into the batter and gently put into the hot oil.
4    We will need to cook in group depending on the size of your fryer.
5    Flip the fish and cook well from both sides till it looks golden brown.
6   Do the same process with all.
7   Serve on plate and serve with fresh lemon or keto tartar sauce.
Nutritional Information for homemade fish batter :
Calories: 408kcal, Carbohydrates: 6g, Protein: 33g, Fat: 28g, Saturated Fat: 3g, Cholesterol: 217mg, Sodium: 422mg
Potassium: 931mg, Fiber: 2g, Sugar: 1g, Vitamin A: 250IU, Vitamin C: 1.3mg, Calcium: 169mg, Iron: 1.9mg