Easy sausage quiche recipe is a savoury, hearty sausage quiche that even men who do not eat "quiche" will love.
It is a wholesome recipe with simple ingredients, easy to put together that does not take too long to cook. This sausage and cheese quiche recipe is perfect for breakfast, lunch or dinner.



We have created our YouTube channel also if you like our channel please like, share, comment and subscribe to us.
https://www.youtube.com/channel/UCiGYsZu4I7g_L-2FxLMj_Ug
This is the best sausage spinach quiche recipe for the weekend. You will surely love this amazing and delicious recipe. All my kids love them! Do Let us know if you would like the recipe!
Please comment to us to share your views with us.
Ingredients required for sausage and spinach quiche:
Eggs



Ground breakfast sausage
Cream cheese
Heavy Cream
Cheddar cheese
Fresh baby spinach
How to prepare Keto sausage cheese quiche
1  Firstly, we have to preheat our oven to 370degrees F.
2  Take a large skillet over medium-high heat and add the ground breakfast sausage and stir well it cooks well.
3  Drain excessive grease from it and then put it into the skillet.



4  Now add cream cheese, and add sausage and cook till the cheese is fully melted.
5  Now take a microwave bowl and add spinach and 3 to 4 tablespoons of water and microwave it till spinach is steamed and tender.
6  Take a bowl and add beaten eggs and one cup of heavy cream and whisk together with a hand mixer till it melted well.
7  Take a casserole dish and grease with melted butter and with the help of a spoon pour the sausage cream cheese mixture into the dish.
8  In the top add the sausage and add shredded cheese on the top.



9  Now add the egg mixture on the top of the spinach leaves and put this dish into the centre of the oven and bake it for 25 to 30 minutes or till the toothpick comes out clean.
Before serving breakfast quiche sausage let it cool for 5 minutes.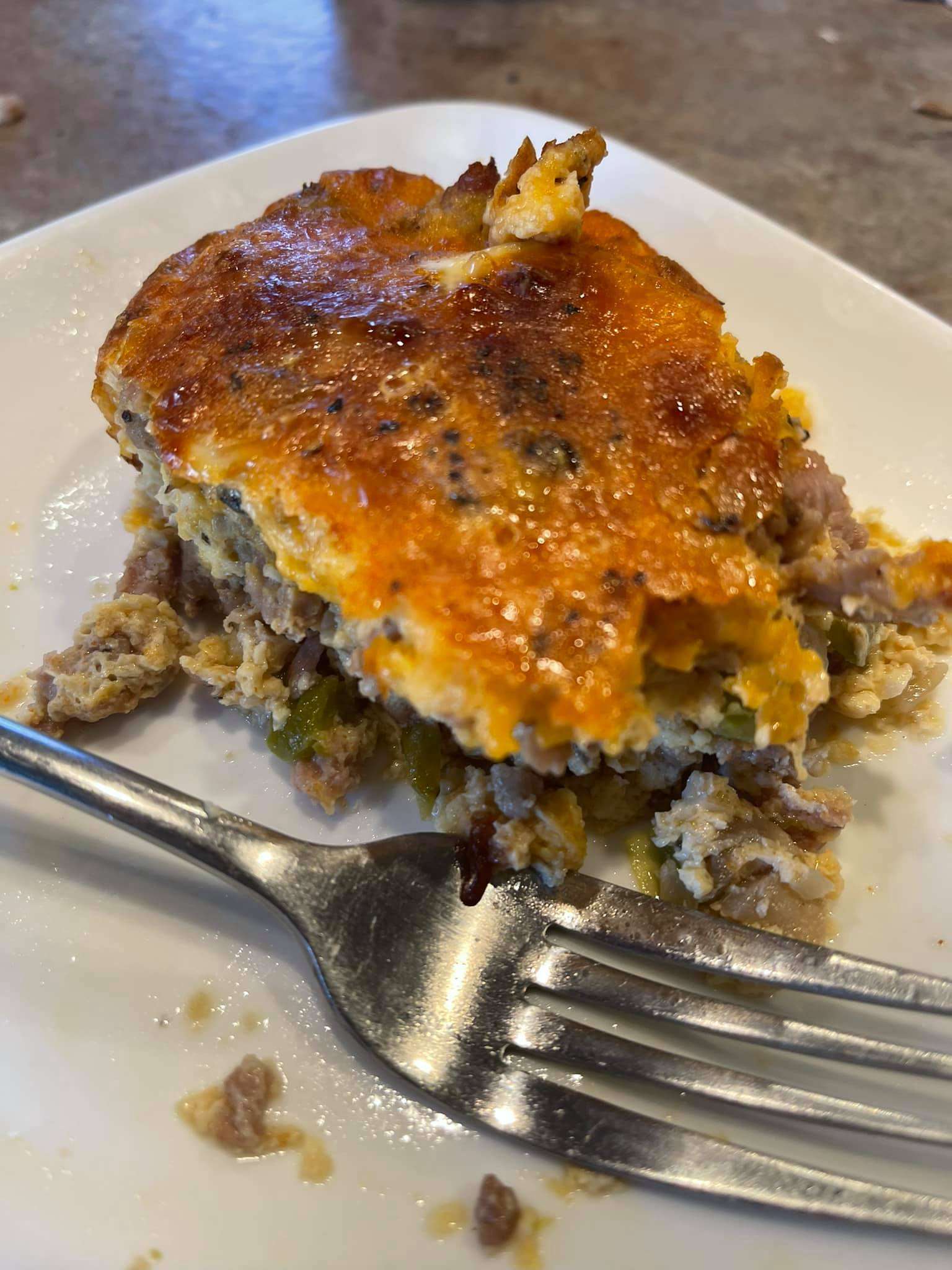 Nutritional Information for keto sausage quiche recipe:
Calories: 429kcal,



Carbohydrates: 2g
Protein: 18g
Fat: 38g
Saturated fat: 19g
Cholesterol: 212mg
 Sodium: 559mg,
 Potassium: 299mg,
 Sugar: 1g,
Vitamin a: 2385 IU,
Vitamin c: 4.5mg
Calcium: 234mg
iron: 1.6mg
Recipe: Keto smothered chicken recipe yummy and flavorful