Keto bobotie recipe Try out this best and delicious south-African keto bobotie recipe. You will love this South-African traditional recipe. This recipe is the perfect dinner KETO-FRIENDLY BOBOTIE, recipe & I am sharing our favourite bobotie recipe. When last did you have the recipe?
What is a Bobotie? LOW CARB BOBOTIE
Keto bobotie recipe Bobotie is a traditional South-African dish that consists of baked meat and a topping of egg-based.
Prepare time -5 minute 
Cook time-      40 minute
Total time –     45 minutes 
Keto bobotie recipe What is the national dish in South Africa?
Bobotie is a national dish of South Africa & it is countless cooked in restaurants & homes.
Today we are making low carb and keto bobotie recipes.
keto bobotie recipe Ingredients required for low carb bobotie:
2 tbsps. coconut oil for frying
Two small Onions finely chopped
1 tsp. Garlic chopped
One tsp.  Ground Coriander
1 tsp.  Ground Ginger Curry Powder,
1 tsp.  Turmeric powder
One tbsp. Erythritol/Xylitol
1 tbsp. Lemon Juice
½ cup Almond Slivers optional
2-3 Bay Leaves
1 cup cream or coconut cream as a substitute
2 Large  Eggs
Pink Himalayan Salt & Pepper
450 g Beef or Lamb Mince
keto bobotie recipe How to prepare low carb bobotie recipe:
1   Firstly, Take a large skillet over medium-high heat and add Two tablespoons of coconut oil. When heated up oil add chopped onions and garlic and stir well.
2   Now add coriander powder, ground ginger curry powder, turmeric powder, bay leaves, lemon juice and almonds, and whisk together till well combined.
3  Now add beef or lamb mince, cream, pink salt, and pepper according to taste and mix well till beef or lamb mince and stir well.
4  Continue to stir till beef or lamb mice cook well.
5   Take a small bowl & add Two large beaten eggs and whisk together with hand mixer till well combined.
6   Now, pour this egg mixture into the meat mixture and mix well till well combined.
7   Now, Pour this mixture into the baking dish but firstly, grease the baking dish with melted butter and bake it in the oven at 180C or 30 to 35 minutes.
8   Check them and make sure till will cook well & you can check them with a toothpick till the toothpick comes out clean.
9 Serve and enjoy this traditional Bobotie num recipe.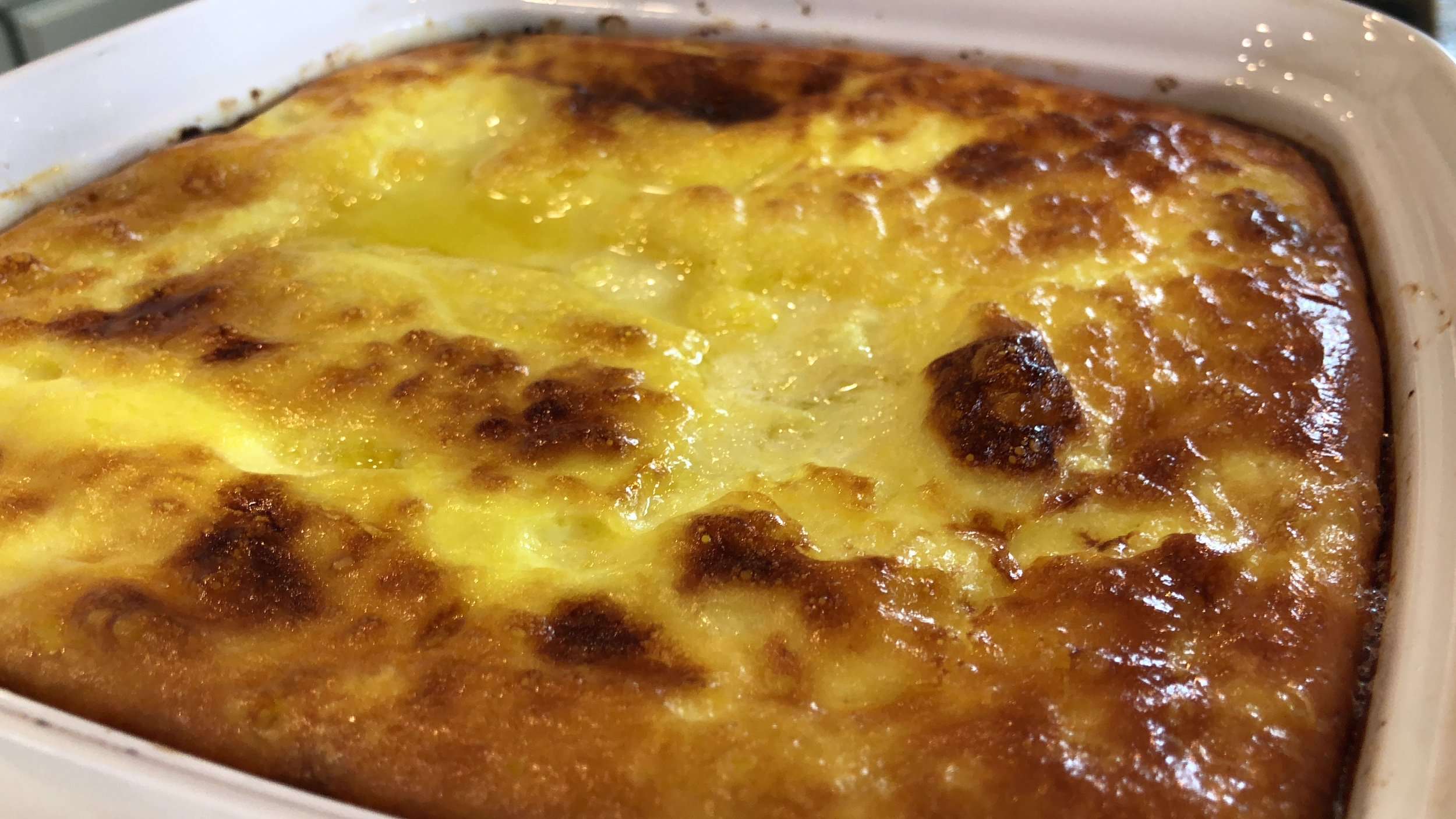 Serving: 189grams,Calories: 464kcal,Carbohydrates: 9.7g,Protein: 20.2g,Fat: 37g,Fibre: 1.8g
 Where does the dish bobotie come from
It is a traditional South African. Dish It consists of curry-flavoured minced meat is topped off with an egg.
How long can you keep the Bobotie recipe in the fridge?
We can store it in an airtight container and the fridge for 2-3 days only. We can reheat bobotie in a microwave oven.
What is the food like in South Africa?
In today's South Africa, they not only enjoy beef, but they enjoy goat, mutton, and other meats.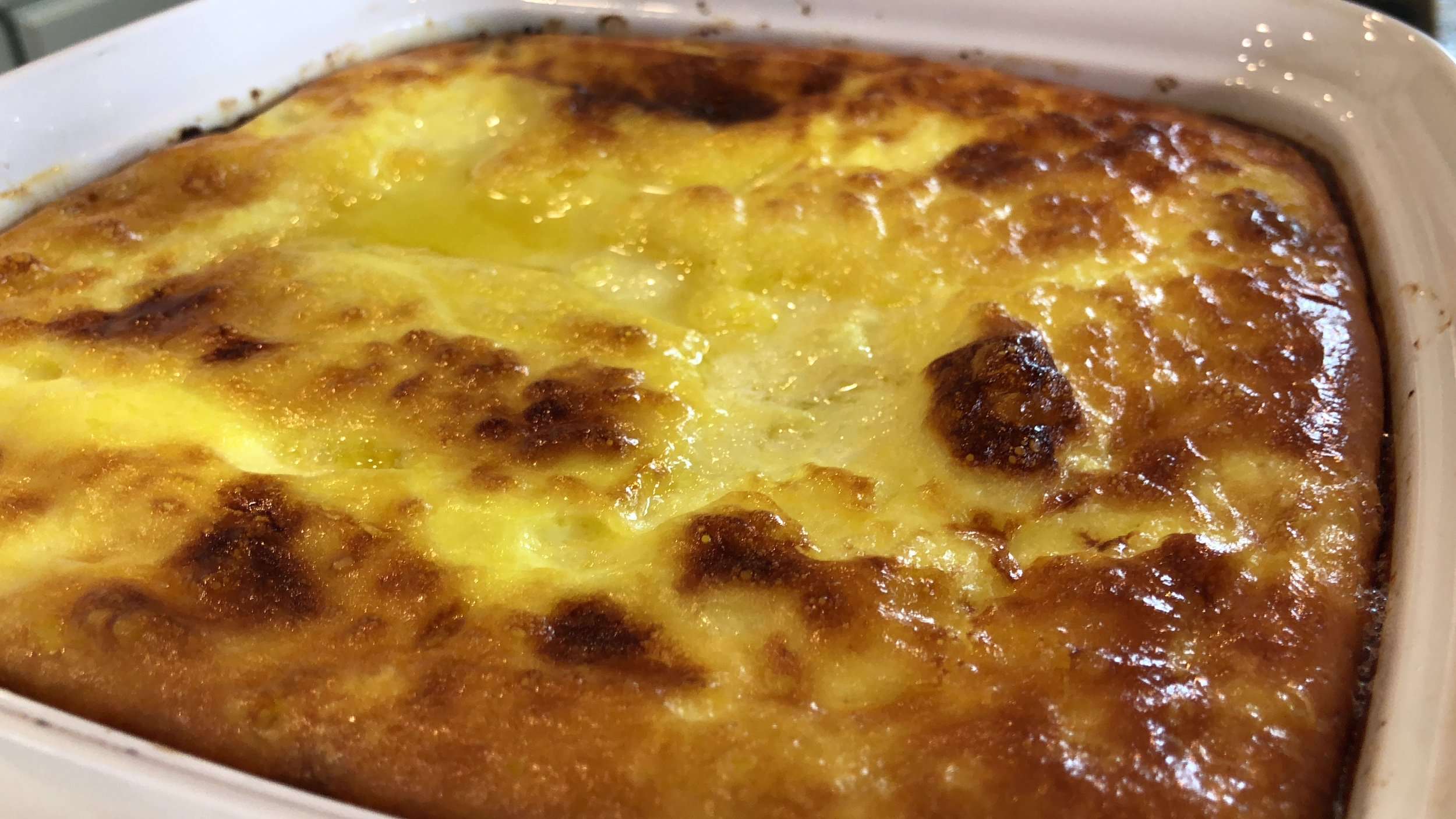 Low carb bobotie recipe
It is a famous traditional south Indian dish recipe.
Ingredients
2

medium sized onion chopped

4

tbsps.

coconut oil for frying

2

clove garlic chopped

350

grams

beef mince

1

tbsp.

cumin seeds

1

tbsp.

coriander powder

1

tbsp.

turmeric powder

1

cup

fresh cream

3

eggs

1

cup

Almond milk

2

tbsps.

flaked almonds

1

cup

dried cranbberies
Instructions
firstly,preheat you oven to 150C.

Take a skillet over medium high heat and add coconut oil.

When heated up the oil add chopped onion and garlic and saute well.

Now add the beef mince and add corainder powder,cumin seeds ,turmeric powde and mix well till well combined,

Stir continousoly, till the meat is cooked well.

Now add the dried cranberries and mix well.

Take a baking dish and grease it with melted butter and add the meat mixture into the baking dish.

Press it with hands to set it in the baking dish.

Take a large bowl and add milk, beaten eggs and cream and mix well with hand mixer or electric mixer till well combined.

Now pour this mixture over the meat.

Bake it for around 25 to 30 minutes till it looks golden brown.

Make sure not overcook it.

Now sprinkle the flaked almonds over the top and cook it for a minute to let it brown.

You can serve it with homemade chutney or cauliflower rice.
Notes
We can keep this bobotie recipe in the fridge for 2-3 days but make sure we have put it in an air-tight container.
We can also call it the south Indian traditional bobotie recipe.
Course, Dinner, Lunch
 You can try out our more recipes from here:
pizza puff recipe, Low carb Delicious pizza puff recipe
zucchini ricotta rolls- rolled zucchini ricotta keto recipe
peanut butter waffle recipe-keto peanut butter waffle cookies
cheeseburger sliders recipe- Easy keto cheeseburger slider