The keto earthquake cake combines savory chocolate with the multi-flavor delight of coconut, pecans, and sugar-free cheesecake. Unlike other cake recipes, this delectable dessert mixes all the layers a little here and there to offer a viewing pleasure in addition to a healthy meal.
Ingredients required for Keto Earthquake Cake
Total Servings – 20
Prep Time – 20 minutes
Cooking Time – 45 minutes
● 227 grams cream cheese (softened)
● 14 tablespoons butter (melted)
● 6 tablespoons cocoa powder
● 3 eggs (large)
● 2 cups almond flour



● 2 teaspoons baking powder
● 1 cup coconut (unsweetened and shredded)
● 1 cup Swerve Sweetener (powdered)
● 1/2 cup chocolate chips (sugar-free)
● 1/2 cup cold coffee or water coffee
● 1/2 cup pecans (chopped)
● 1/2 cup Swerve Sweetener
● 1/2 teaspoon salt
● 1/2 teaspoon vanilla extract
● 1/4 cup whey protein powder (unflavored)



How to Prepare Keto Earthquake Cake
1 – Set the oven to 325 0 F and grease a 9×13 baking pan. Sprinkle the bottom of the pan with coconut and pecans.
2 – Take a large bowl and mix almond flour, baking powder, cocoa powder, protein powder, salt, and sweetener in it. Continue mixing and add eggs, cold coffee or water coffee, 6 tablespoons of melted butter, and vanilla extract. Mix thoroughly. Spread the mixture over the coconut and pecans.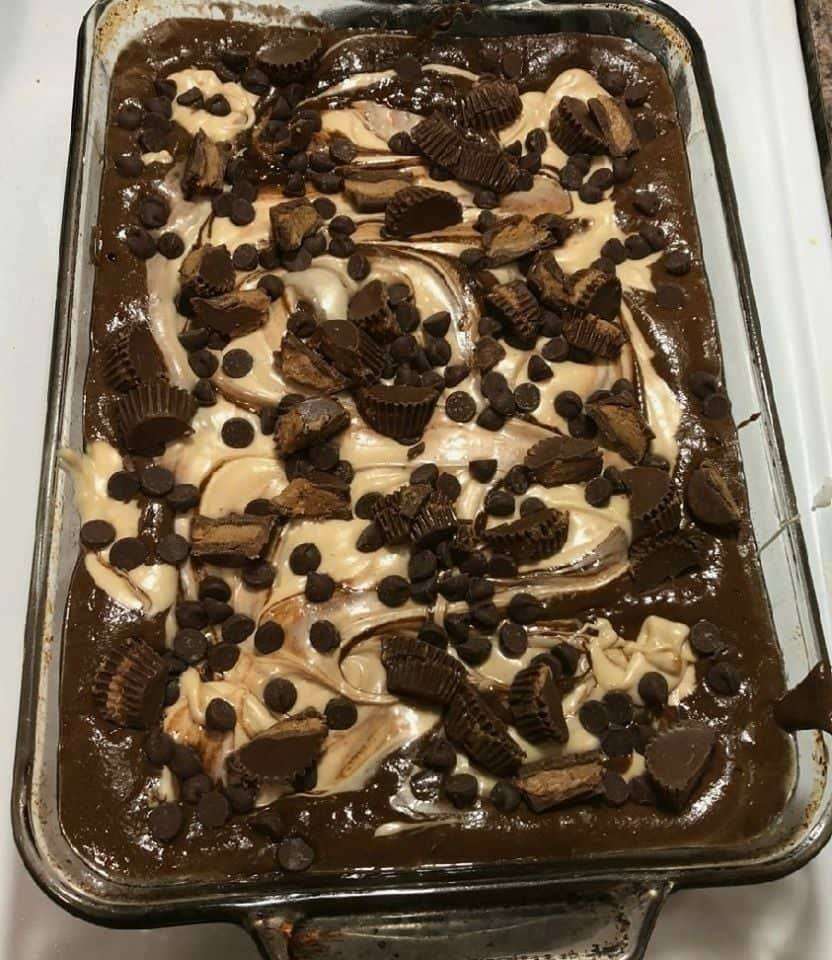 3 – Take another large bowl and mix the cream cheese and the remaining melted butter in it. Add the powdered sweetener and mix well. Pour a dollop of this mixture over the cake mixture in the frying pan and use a spoon or knife to mix well.
4 – Sprinkle the chocolate chips over the mixture and bake it for about 45 minutes or until the cake is set i.e. solid on the outside and slightly soft in the middle.
5 – Remove the keto earthquake cake from the oven and set aside for about 20 minutes prior to serving.



Nutritional Information for Keto Earthquake Cake
Energy – 264 kcal
Carbohydrates – 4.25 grams (net)
Fat – 23.5 grams
Fiber – 3.5 grams
Protein – 6.25 grams