Keto Grilled Chicken Burger Recipe (Chicken Patty) recipe starts with the cooked and shredded chicken which gets mixed with fresh herbs for loads of flavour. You can also dip these Keto Chicken Cakes in the spicy ranch dressing to get the real treat!
Try a simple and easy chicken breast burger that is sure to be a hit with the whole family. It will definitely impress anyone.
It proves that chicken doesn't have to be dry and boring. a tasty combination of flavours to please. This one promises to melt in your mouth.
Ingredients required for Keto chicken patty air fryer
2 cups cooked shredded chicken breasts
Half cup almond flour
Two tablespoons of mayonnaise



One egg
2 minced green onions
One teaspoon of fresh dill
1 teaspoon fresh parsley
One teaspoon of salt
Half teaspoon pepper
2 tablespoons butter for fry
 Instructions to make Keto Grilled Chicken Burger
1  Get a bowl where you need to need to mix all of the ingredients except butter and stir it well to combine.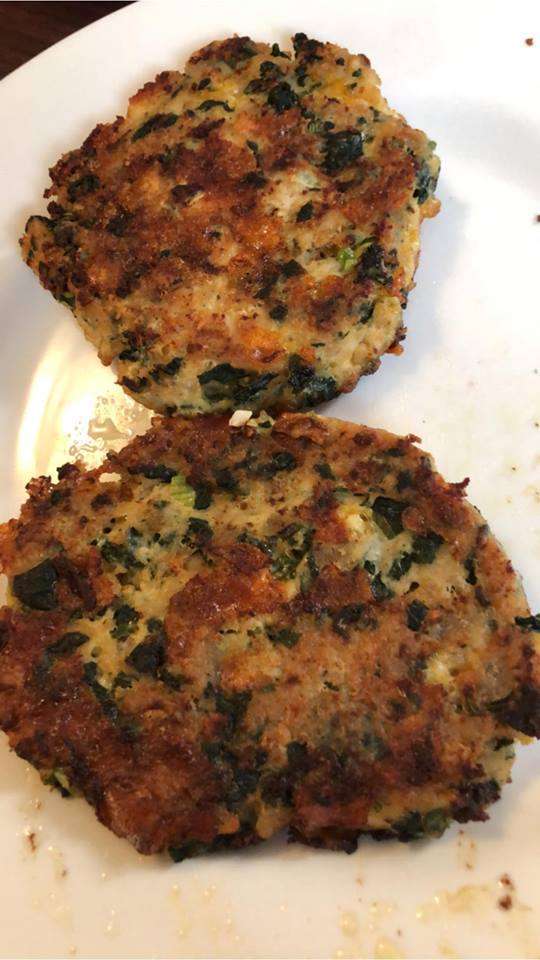 2  Now, you need to use the medium cookie scoop so that you can get the specific mixture into your hand. You need to gently flatten every ball into the patty.
3  Heat the large heavy-bottomed skillet over medium heat and add butter to it.
4 Once the butter gets melted completely as well as the chicken patties to the skillet and cook until it gets golden brown on each side, that should be about 3 minutes per side.
5  Serve it hot.
Nutritional Information for Keto Grilled Chicken Burger
It provides 417 grams of calories, 31 grams of total fat, 9 grams of saturated fat, 0 gram of trans fat, 21 grams of unsaturated fat, 154 mg of cholesterol, 917 mg of sodium, 5 grams of carbohydrates, 3 grams of fibre, 1 gram of sugar and 29 grams of Protein.
Recipe Keto Dalgona Coffee