Keto JICAMA Fries
French Fries are becoming old-fashion, now it's the time to jump up on the Keto JICAMA fries. JICAMA fries are many vegans, keto, healthy as well as low carb fries. They taste savory crunchy fry and are easy to prepare.
Now, what is JICAMA?
JICAMA is the root vegetable and is also known as the "Mexican yam bean" or the "Mexican turnip". It is white from inside and pretty much looks like a potato. But a good thing about it is that you can also eat it raw. Its texture seems crunchy and crisp similar to the apple or pear.
Once you peel the upper surface of JICAMA, it is the semi-sweet potato apple which also looks like a water chestnut.
Ingredients required to make KETO JICAMA fries:
⦁ 1 medium or large JICAMA
⦁ 2-3 tablespoons of extra virgin olive oil to taste
⦁ Flakey sea salt to taste
⦁ Freshly ground Black pepper to taste
How to prepare Keto JICAMA fries?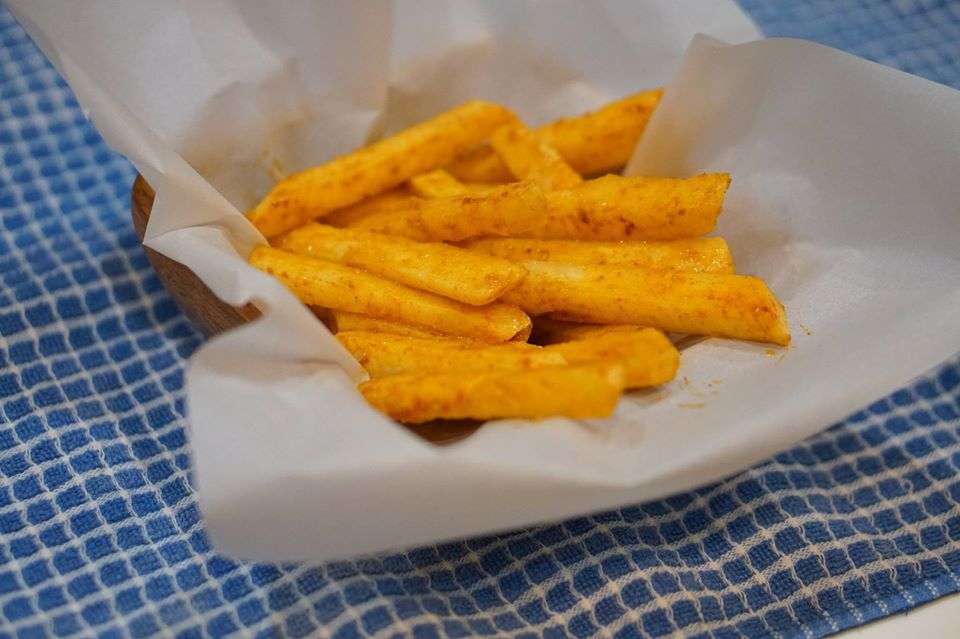 ……………………………………….
⦁ Initially, you need to pre-heat the oven to 400 degrees F/200 degrees C. Now, you need to brush the baking dish or rimmed try with the olive oil.
⦁ Now, rinse and peel your JICAMA. Make sure you carefully cut it in the half and place them cut-side down. Slice it roughly 1/2 inch thick pieces and slice the pieces into fries and remember that the thinner you fry it, the faster they will get cooked.
⦁ Add the JICAMA fries to prepare the baking dish, drizzle it with olive oil and season it with salt and freshly ground black pepper to taste. Now, roast it for about 45-60 minutes until it gets golden and crisp that toss them through halfway.
⦁ Now, serve it right away with the mayonnaise.
Nutritional Information:
The keto JICAMA fries serve 99 grams of calories. It serves 7 grams of fat, 4 mg of sodium, 150 mg of potassium, 8 grams of carbohydrates, 4 grams of fiber as well as 1 gram of sugar. Additionally, you'll get 20IU Vitamin A, 20.2 mg of Vitamin C, 12 mg of calcium, 0.6 mg of iron.