This keto egg pie recipe combines a crunchy keto pie crust with eggs, bacon, and pork.
Ingredients required for Keto Egg Pie



Total Servings – 8
Prep Time – 20 minutes
Cooking Time – 20 to 25 minutes
● 350 grams pork loin (diced)
● 110 grams cheddar cheese (grated)
● 100 grams cream cheese (full-fat)
● 6 slices bacon (large)
● 4 eggs (large)
● 2 cloves garlic (finely-chopped or crushed)
● 2 tablespoons ghee or lard
● 1 red onion (medium and finely chopped)



● 1 savory keto pie crust dough
● 1/4 cup chives or spring onion (freshly chopped)
● Black pepper as per taste
● Sea salt as per taste
How to Prepare Keto Egg Pie



1 – Prepare a savory keto pie crust dough and place it in a frying pan. Pressure with your hand to flatten it.
2 – Put a baking paper over it and ceramic baking beans to weigh the dough down. Ensure to prevent the formation of air bubbles. Place in the oven and bake at medium-high heat for about 12 to 15 minutes.
3 – Take a frying pan and grease it with ghee. Place the garlic and onion over it and cook at a medium heat setting for about 5 to 7 minutes. Stir continuously.
4 – Add bacon to the fried onion-garlic mixture and cook for about 5 minutes or until the bacon turns crisp.
5 – Add the pork loin to the frying pan and continue cooking until the pork gets browned from all the sides. Set aside and preheat the oven to 425 0 F.



6 – Take a bowl and thoroughly mix the eggs and cream cheese in it. Season with salt and pepper.
7 – Add the cheddar cheese to the bowl and mix vigorously. Now, add chives or spring onion and mix again.
8 – Uniformly spread the cooked pork in the pie crust.
9 – Now, pour the egg mixture on the pie crust and gently mix using a spoon. Next, place the pie into the oven and bake for about 25 minutes.
10 – Remove the keto egg pie from the oven and set aside for about 5 minutes at room temperature. Serve hot or cold!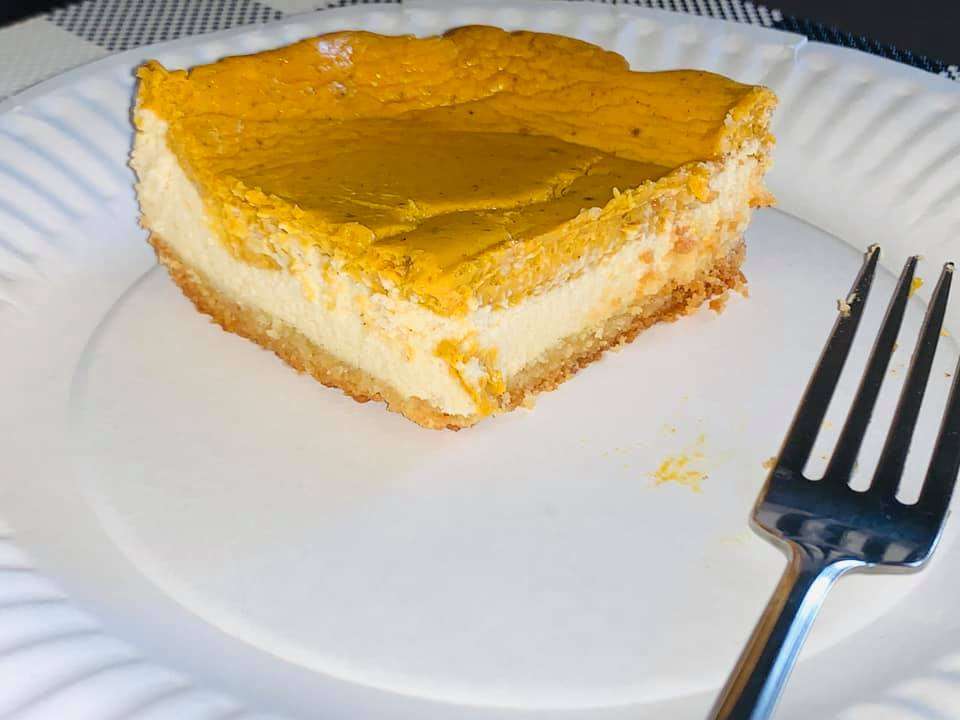 Note:
● The keto egg pie can be refrigerated for up to 4 days.
Nutritional Information for Keto Egg Pie
Energy – 478 kcal
Carbohydrates – 6 grams
Fat – 35 grams
Fiber – 3 grams
Protein – 33 grams