For those with a love for seafood, salmon is a treat. There are many people who don't like seafood but enjoy salmon, nonetheless. In addition to tasting delicious, salmon has several positive health benefits.



Moreover, salmon can be used in a wide variety of recipes. One such recipe is the delectable and healthy keto salmon cakes recipe. In addition, to be an idyllic ketogenic meal, the recipe is super-quick, requiring only 15 minutes at most.
Ingredient Checklist
AVOCADO CREAM SAUCE
S. No. Ingredient Amount
1 Avocado 1
2 Avocado Oil 1 or 2 tablespoons
3 Cilantro 3 tablespoons
4 Lemon ½
5 Sour Cream ¼ cup
6 Salt As per taste
7 Pepper As per taste
8 Water 1 or 2 teaspoons



SALMON CAKES
S. No. Ingredient Amount
1 Pink Salmon 10 ounces
2 Egg 1
3 [OPTIONAL] Pork Rinds (Finely ground) ¼ cup
4 Jalapenos (Finely chopped) ½
5 Avocado Oil 1 tablespoon
6 Chili Powder ¼ teaspoon
7 Garlic Powder ¼ teaspoon
8 Salt As per taste
9 Red Onion (Finely diced) 2 tablespoons
10 Pepper As per taste
11 Sarayo 2 tablespoons
Note:-
 Instead of Sarayo, plain mayo can also be used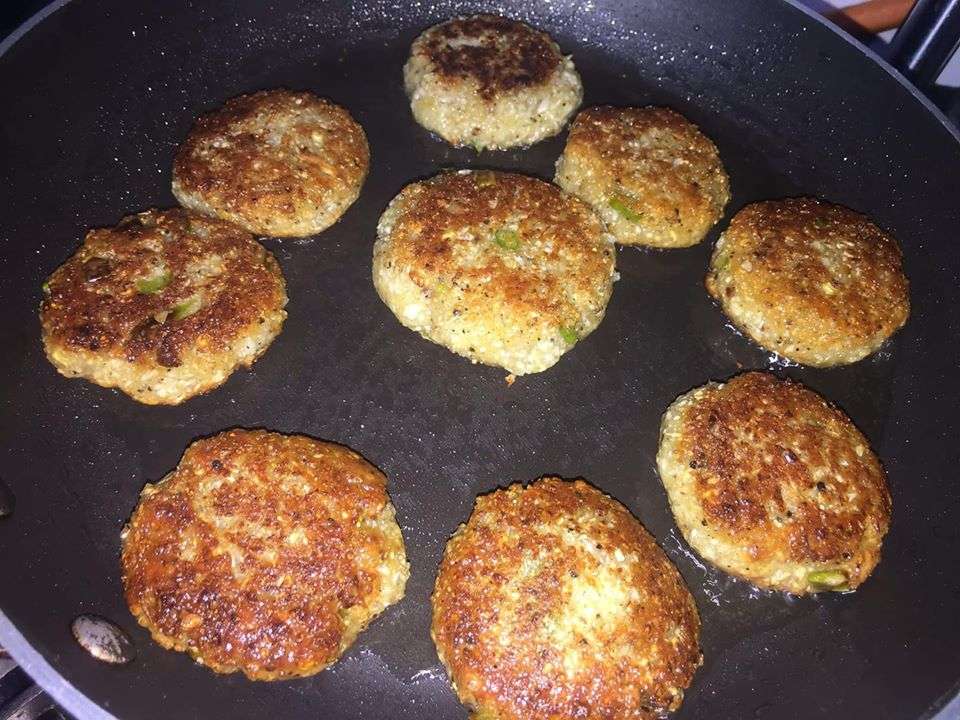 How to Prepare
Salmon Cakes:
1 – Mix egg, ground pork rinds, salmon, jalapeno, Sarayo, red onion, and seasoning in a large bowl
2 – Use the mixture to form patties, 4 large ones or 5/6 small ones
3 – Take a non-stick skillet and drizzle some oil on the patties and cook them on each side over a medium heat setting. Keep cooking the patties for 4 to 5 minutes each side or until they turn crispy and golden brown in color
Avocado Sauce:
1 – Put all the avocado sauce ingredients in a food processor and blend them until you get a smooth mixture
2 – Serve hot salmon cakes with avocado sauce and put some extra Sarayo
Note:-
1  Salmon cakes can be refrigerated and enjoyed sometime later



Nutritional Information
Servings 2 Calories 542 kcalFats 50 grams Fiber 6 grams Protein 10 grams Carbohydrates 10 grams
Use the dedicated comments section below to share your views, opinions, suggestions, tips, queries, etc. with us. Thanks!