Keto smothered chicken recipes are a simple, healthy and delicious keto dinner idea.
Seasoned well and smothered in a delicious keto bbq sauce, your family will be licking their fingers.



We have created our YouTube channel if you like our recipes please like, share and comment us and subscribe to us!
https://www.youtube.com/channel/UCiGYsZu4I7g_L-2FxLMj_Ug
This keto smothered chicken recipe is an appetizing generous keto meal that you will LOVE!
The result is a flavour-packed, low carb dinner that the entire family will love!
Try this recipe it is delish. I have never gotten smothered chicken before but after trying it, Wow, it is so good. I am going to be making it extensively.



Ingredients required for Keto smothered chicken recipe:
4 (8 ounces) skin-on, bone-in chicken thighs
1 teaspoon paprika
1 teaspoon paprika
4 slices bacon, cut into 1/2 inch pieces
⅓ Cup low-sodium chicken broth
4 ounces sliced mushrooms



¼ cup heavy whipping cream
2 green onions, white and green parts separated and sliced
How to prepare Keto smothered chicken recipe:
1  In the first step preheat your oven to 200 degrees C.
2  In the second step season chicken thighs on both of the sides and sprinkle paprika, salt and black pepper.
3  Take a large skillet over medium-high heat and add bacon and cook it for 4 to 5 minutes.
4  Cook both sides well and drain on a paper towel and remove excess grease from the skillet.



5  Now keep the flame turned on and cook the chicken for 3 to 4 minutes.
6  Now put the chicken into the baking pan and bake it for around 20 to 25 minutes.
7  Now remove from the oven and cover it with foil paper to keep the chicken warm.
8  Now add this chicken into the skillet on medium-high heat and pour in chicken broth and add mushrooms and cook it for 3 to 4 minutes.
9  Now add heavy whipping cream and stir well.



10  Now add salt and pepper.
11  Serve on a plate and top with chopped green onions.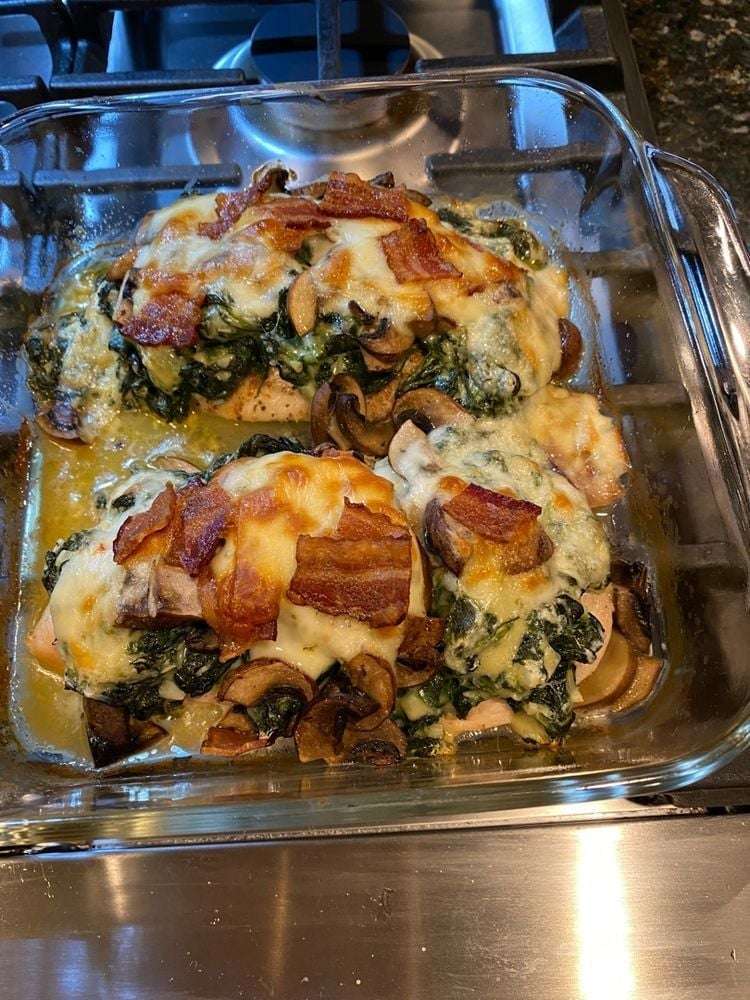 Nutritional Information for Keto smothered chicken recipe:
466 calories;
Protein 40.5g;
Carbohydrates 2.4g;



Fat 32g;
Cholesterol 158.9mg;
Sodium 373mg.
Recipe Can we eat moong dal on a keto diet?