low carb blueberry cobbler
Who loves low carb blueberry cobbler? This blueberry crumble recipe is thick and bubbly with a golden buttery almond flour crust and you know old fashioned blueberry cobbler recipe is ready in just 30 minutes and has only 1.9 net carbs per serving.



You can enjoy keto blueberry cobbler fabulous sweet dessert at any time.
I want to tell you one thing more we have created our YouTube channel also, If you like our channel please subscribe to us and support us to get our latest recipes.
https://www.youtube.com/channel/UCiGYsZu4I7g_L-2FxLMj_Ug
keto bacon-wrapped shrimp so a simple and amazing recipe
This best blueberry cobbler recipe is bursting with flavour. It is a memory-making dessert worthy of holidays and special occasions.



Ingredients required for berry cobbler recipes
For the filling: vegan blueberry cobbler
   3 cups blueberries
1/4 tsp. xanthan gum (to thicken)
2 Tbsps. Swerve (or another sweetener)
1 tsp. lemon juice
For the topping: healthy blueberry cobbler
2 Tbsps. butter
2/3 cup almond flour



Two Tbsps. Swerve (or another sweetener)
1/2 tsp. lemon zest
How to prepare Low Carb Blueberry Cobbler Recipe:
1   Firstly take a medium bowl and add blueberries, xanthan gum, sweetener, and lemon juice and stir well till blueberries are well coated.
2  Now add this mixture to a baking pan.
3  Now melt the butter, you can melt the butter in the microwave or in a pan.



4  Now take a bowl and add melted butter and almond flour sweetener, and lemon zest till a crumbly dough forms.
5  With your hands crumble the dough over the blueberries and make it for 10 to 15 minutes in 200 C or bake till it looks golden brown or the toothpick comes out clean.
6  Serve and eat. cherry blueberry cobbler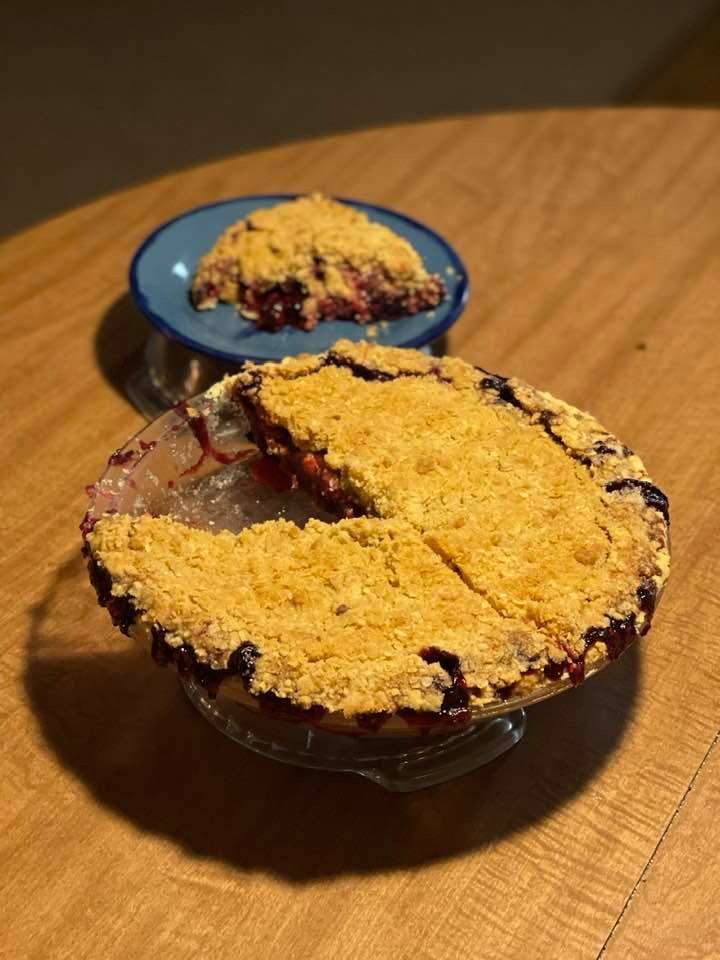 Nutritional Information for Low Carb simple blueberry cobbler
Serving Size:1/9th of recipe,Calories:95,Fat:6g,Carbohydrates:5g net,Protein:2g
Recipe  keto Italian meatballs, easy Italian meatballs with cheese