Philly steak wraps
This recipe makes a lot of Philly steak on low carb yum!



This cheesy keto Philly cheesesteak wrap is everything you want from a Philly wrap but without all the carbs. https://www.youtube.com/channel/UCiGYsZu4I7g_L-2FxLMj_Ug
I am sharing with you our YouTube channel that is keto recipes low carb food. If you like our channel please share comments and subscribe to us. Please support us to get more delicious videos.
This recipe is so simple and yet super delicious. These Philly cheesesteak wraps look like the perfect low-carb dinner.
These keto wraps are so good. You can fill them with anything.
Ingredients required for Keto cheese steak wrap recipe:
4almost  zero carb wraps



8  sliced leftover steak or deli roast beef
1medium green bell pepper cut into strips
4 sliced button mushrooms
1/2small onion, sliced into 1/4-inch rounds
2 butter or olive oil
1 Worcestershire sauce
4slices Provolone cheese
Philly steak wraps How to prepare Philly cheesesteak wrap recipe
1    Take a non-stick pan over medium-high heat and add chopped onion and bell pepper and set it aside.
2    Stir well for 1-2 minutes till they cook well.



3    Now add mushrooms and coat them with butter.
4    Let them cook for 2 to 3 minutes.
5    Now we have to turn off the heat and add steak or roast beef and Worcestershire sauce and stir well till well combined.
6    Now we have to remove the Philly steak mixture from the pan.
7    Now heat up wraps in the pan. And then add ¼ of the cheesesteak mixture to each wrap and top with a slice of cheese.



8    Now cover it with foil paper for 2 to 3 minutes till the cheese has melted well.
9    Now fold them over and serve.
10   Do the same process with the remaining wraps.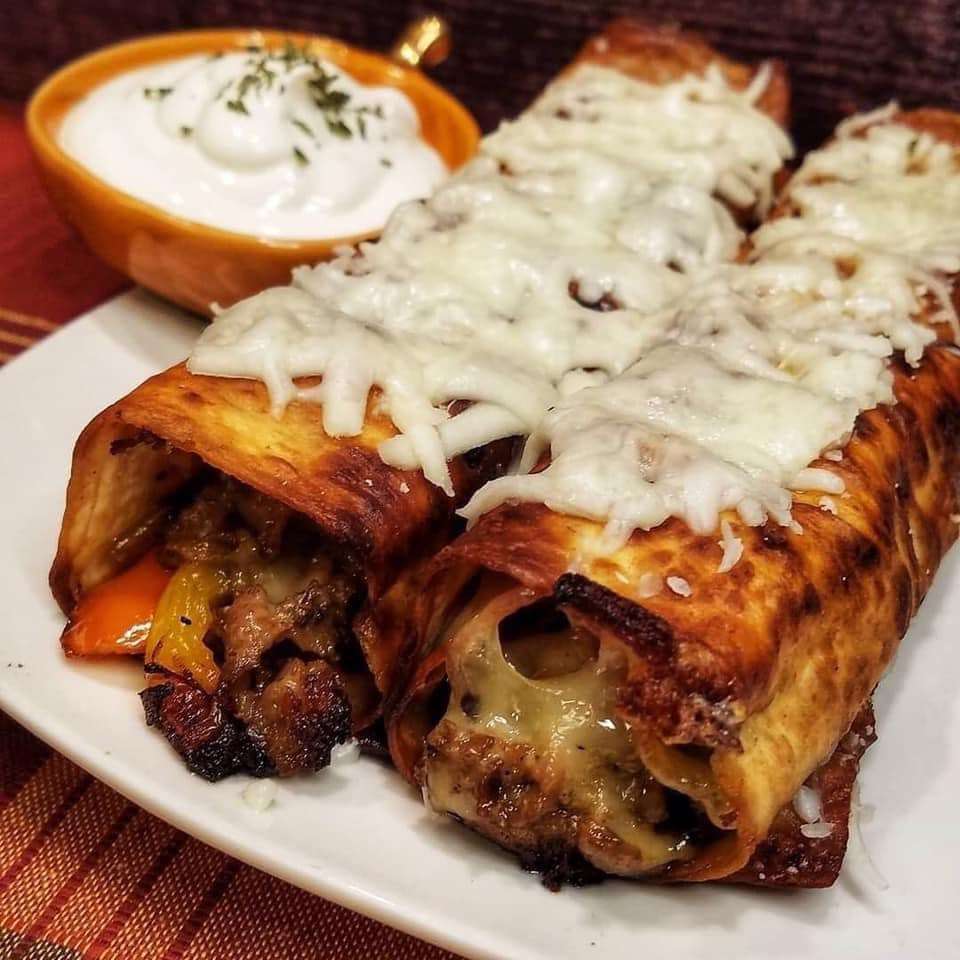 Nutritional Information for low carb philly cheesesteak wrap:
Calories: 445kcal |
Carbohydrates: 3|
Protein: 28g|
Fat: 32g |
Fiber: 1g
Recipe: Low carb chicken piccata, Keto Chicken Piccata yummy recipe