Keto Egg Burger Tag a friend who needs to try this recipe. Breakfast Keto Burger With Egg is exactly what their name implies. It's a hamburger with breakfast ingredients such as sausage, egg, bacon, maple syrup, etc.
Keto Breakfast Burger Though a hamburger for breakfast might not sound like something you're not into, it is definitely a delicious meal. The fat from the burger paired with the saltiness of the bacon, all topped with egg and cheese is super yummy.
Keto Recipe: Keto Egg Puffs, Easy & Quick Homemade Egg Recipe
Ingredients for the recipe. Keto Egg Burger
1.  4 Eggs
2. 3 slices of bacon
3. 30g/ keto cheddar cheese
4. 1 avocado, peeled and stoned.
5  Keto salt pepper
6 Keto olive oil.
Simple Recipe: Easy Blueberry Sour Cream Coffee Cake, 1 Of Best Dessert
Instructions. Keto Egg Burger
1    Bake the bacon in the oven until crispy as desired.
2   Mash the avocado with a fork, and salt & pepper it.
3    Preheat olive oil in a non-stick pan and fry four dropped eggs.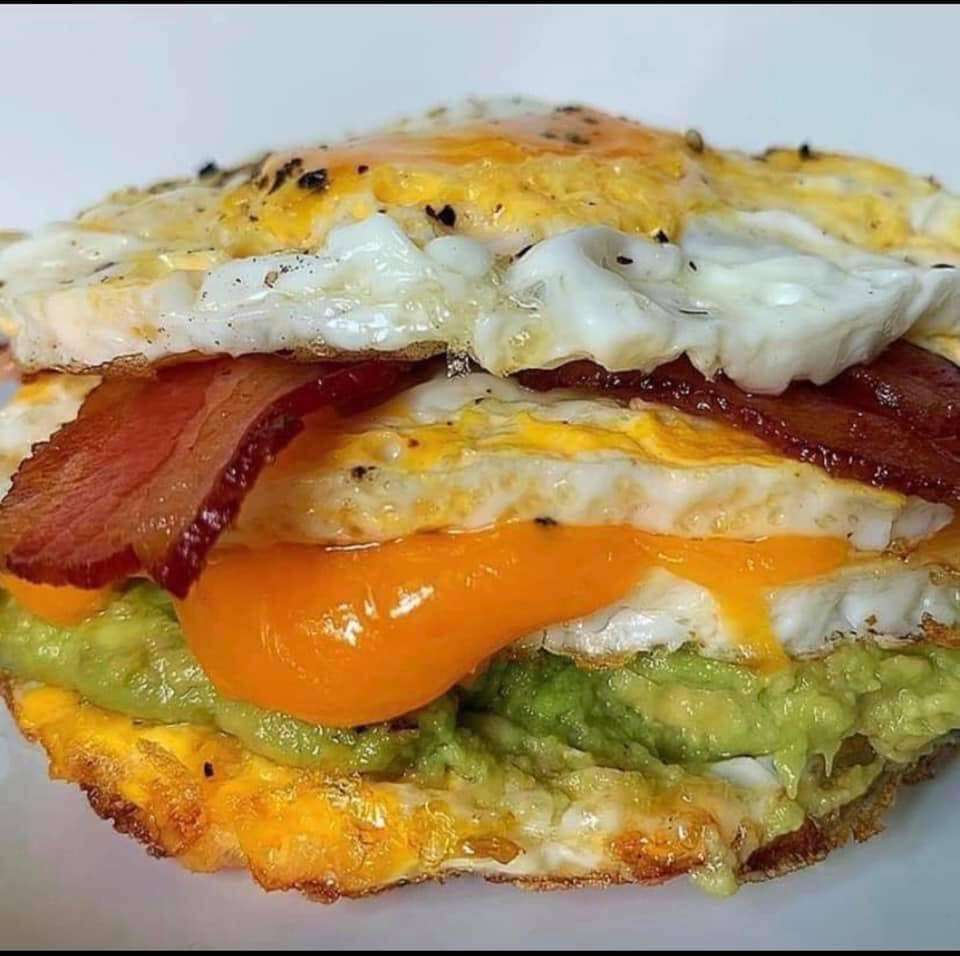 4   Build an egg burger. Egg- mashed avocado-egg- cheddar-egg-bacon-egg.
6    now serve
https://www.youtube.com/channel/UCiGYsZu4I7g_L-2FxLMj_Ug
This is our YouTube channel. Please like, share, comment and subscribe to our YouTube channel. Please support us,