The keto tiramisu recipe is usually a subject of discussion among keto foodies. Many keto dieters tried sugar-free tiramisu keto variants of this dessert. However, today this keto tiramisu cake dessert is remarkably popular all over the world. I am making in keto easy tiramisu version that is ready in less than 10 minutes.



If you enjoy the occasional dessert for breakfast, try these chocolate tiramisu cakes If you love coffee then this classic tiramisu mousse cake dessert is a must-try for you. Delicious, fluffy, and super chocolaty, this keto tiramisu layer will impress anyone in the family. It is a quick and sweet recipe to take care of that sweet craving.
Ingredients required for easy tiramisu cake
1 400 grams Mascarpone cheese 
2  1 Egg (Separated)



3  2 tbsp. Unsweetened Cocoa Powder 
4   Stevia/Sweetener To Taste
5   60 ml Espresso
6   30 ml Whiskey
7   30 ml Heavy Whipping Cream
8   Keto Microwave Mug Bread
keto tiramisu recipe How to prepare keto tiramisu cake
1   Take a bowl and add Espresso, whiskey and whipping cream, and sweetener of your choice. Mix well till well combined and make a soaking liquid and leave it to set is asides.



2   Now in another bowl add egg whites and mix well it stiff peaks form.
3    Take a bowl and add egg yolks, and powdered sweetener and whip till it looks in yellow pale and then adds cheese and whip it again and again till it becomes smooth and then add soaking liquid and blend it and then add egg whites and fold it in gently.
4   Now soak the sliced bread into the soaking liquid mixture and put this soaked mug bread into the cups one by one.
5   Then add cream mixture over it and then top with unsweetened cocoa powder.



6    Now refrigerate it for 30 minutes to set it.
7     Serve and enjoy!
8    If you want to know how to make keto mug bread then read this article more:
Ingredients required for keto bread in a mug
1 tablespoon butter



⅓ Cup blanched almond flour
1 egg
½ teaspoon baking powder
1 pinch salt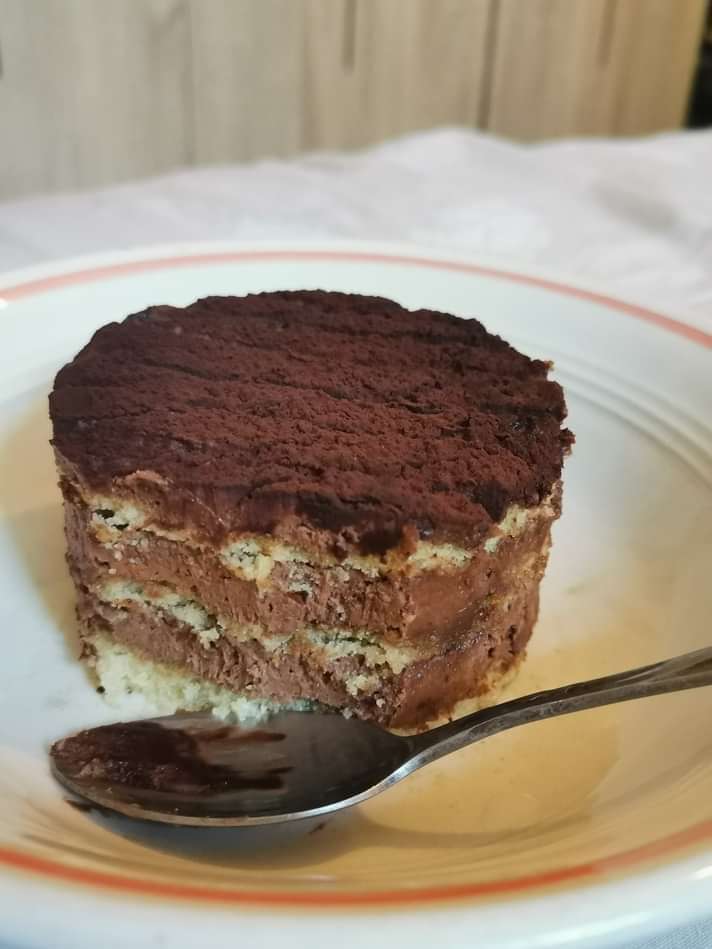 How to prepare 90-second keto mug bread
1    Take a microwave bowl and add melted butter to it and melt it for 15 seconds. You can melt butter in the pan also.
2    Add this melted butter in the microwave mug till fully coated.



3   Take a bowl and add almond flour, egg, baking powder, and salt and blend it till it becomes smooth.
4   Now put this mixture into the bowl.
5   Microwave it for 180 C for 5 to 10 minutes or till the toothpick comes out clean.
6   Let it almond flour mug bread cool before slicing.
7   Your keto mug bread recipe is ready. 
Nutritional Information for keto Tiramisu:
Calories 5 kCal, Total Carbs 34 g, Net Carbs 1 g, Fiber 9 g, Starch -, Sugar 23 g
Next recipe pickle chaff, keto pickle chaffless Easy & quick recipe