The muffin quiche recipe is super easy to make and so tasty! Keto is definitely not boring. You should definitely try this scrumptious keto muffin tin quiche recipe.



We have created our YouTube channel also. If you like our YouTube channel; please like, share, comment and subscribe to us.
https://www.youtube.com/channel/UCiGYsZu4I7g_L-2FxLMj_Ug
Today I am sharing with you a crustless quiche in muffin pan recipe. You can make it with a crust or crustless, it is up to you and what ingredients you have available. Here is the recipe is given below.
Crustless quiche cups for the win will definitely be making these again. It is healthy and yummy for any time of the day! I love the muffin quiche recipe! If you have not tried it, you are missing out. They are my "go-to" for an easy meal preparation breakfast.



Ingredients required for Keto crustless quiche cups:
6 eggs
1/4 cup heavy cream
Half  teaspoon salt, pepper
1/2 teaspoon baking powder
One cup chopped smoked ham
1 cup shredded cheese (your flavour preference)
How to prepare Keto Crustless Quiche Cups:
1  Firstly, preheat your oven to 200 C.



2  Take a bowl and add beaten eggs, cream, baking powder, salt according to taste and pepper and blend it with electric mixer or hand mixer till well combined.
3  Now add chopped ham and shredded cheese till it is distributed well.
4  With the help of a spoon fill the muffin tin but firstly grease a muffin tin with melted butter.
5  Now bake it for 10 to 15 minutes or till the toothpick come out clean.
6  Serve and enjoy these quiche cups recipe delicious muffin tin cups.



Note:  You can store it in an airtight container for 2-3 days in the refrigerator.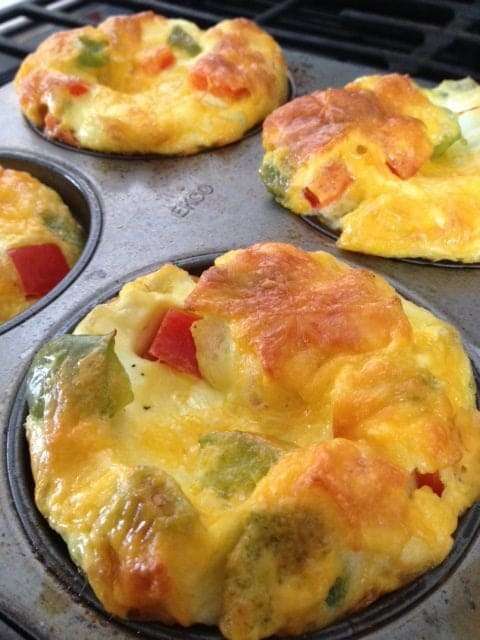 Nutritional Information for low carb quiche muffins:
Total Fat 8.4g 11%,Cholesterol 118.5mg 40%,Sodium 105.9mg 5%,Total Carbohydrate 0.8g   0%,



Dietary Fiber 0g   0%,Sugars 0.3g,Protein 8.7g   17%,Vitamin A   10%,Vitamin C   0%
Recipe : Vegan rice paper rolls, Keto rice paper rolls yummy recipe