Delicious Keto Recipes for a healthy lifestyle
Keto Cheesy Ham Jalapeno Puff Quick Home Recipe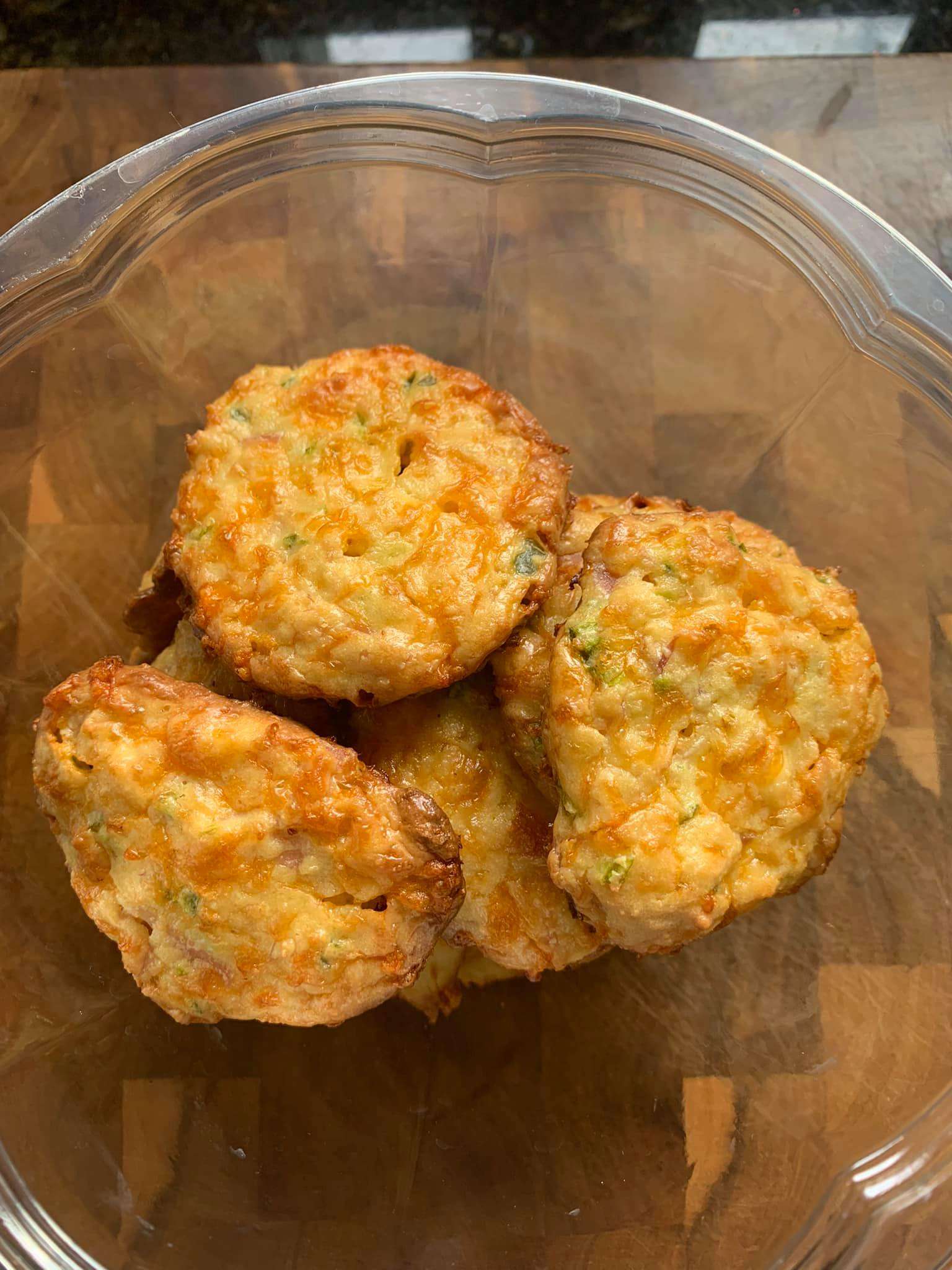 Keto Cheesy Ham Jalapeno Puff so finally it came out perfect and the experience was fabulous.

Please express how much you like this. I made Cheesy Ham Puff this recipe today morning and I am seriously impressed and liked it very much.
https://www.youtube.com/channel/UCiGYsZu4I7g_L-2FxLMj_Ug
This is our YouTube channel link. Please like, share, comment and subscribe to us. Please support us so that we can make more delicious recipes for you.
Ingredients required for Keto Cheesy Ham Jalapeno Puff
1 Package(2-1/2 ounces) Ham
3 ounces  Shredded Cheddar Cheese

1/2 cup Cream Cheese
1  Large Egg
1/4 cup Jalapeño, seeded and chopped
3/4 cup Almond Flour
1/2 teaspoon Baking Powder
Low carb meal: Hot Fudge Pie Recipe, Easy & Quick Home Dessert Recipe
How to prepare Keto Cheesy Ham & Jalapeno Puff
1    Firstly, we have to preheat our oven to 350 degrees F.

2    Take a large bowl and add chopped ham, and cream cheese and mix well till well combined.
3    Then we have to add cream cheese, chopped jalapeño, eggs, almond flour and baking powder and mix it with a hand mixer or electric mixer till well combined or till smooth dough forms.
4    Leave the dough to set aside for 15minutes.
5    By using a cookie scoop portion the bites out.
6    Take a silicone baking sheet and drop into it and bake it for 15 to 20 minutes till it turns golden brown or tills it is cooked well.

7    Enjoy the relish dish! Cheesy Puff
Simple Recipe: Spicy Baked Catfish, Easy & Quick Homemade Recipe
Nutritional Information for Keto Cheesy Ham Jalapeno Puff:
Amount per Serving: CALORIES: 86, TOTAL FAT: 5.6g,
CHOLESTEROL: 33.6mg, SODIUM: 75mg, CARBOHYDRATES: 1.3g,
NET CARBOHYDRATES: 1.1g, FIBER: 0.2g, PROTEIN: 5.1g
Archives
Categories
Recent Posts