Chicken And Leek Parcels. These Low Carb chicken leek parcels have always been a firm winter favourite meal.
This recipe is a delicious dinner idea and it is a family dinner favourite. I am sharing with you the recipe for how to make them.



We have created our keto recipes YouTube channel also.
If you like our recipes please like, share and comment us https://www.youtube.com/channel/UCiGYsZu4I7g_L-2FxLMj_Ug
This recipe is hearty and creamy on the inside, with a fluffy crispy outside. Delicious!
Simple but so tasty – Creamy chicken and leek parcels.
I assure you they will not disappoint you.
Ingredients required for Low Carb creamy chicken and leek parcels:



1 tablespoon olive oil
3 boneless, skinless chicken breasts
2 cloves garlic, minced
2 leeks, trimmed and sliced
1/2 cup chicken broth
8 ounces cream cheese
1/2 cup white cheddar cheese, grated
black pepper to taste
How to prepare Low Carb creamy chicken and leek parcels:
1  Take a large pan over medium-high heat and add olive oil.



2  When heated up the oil add chopped garlic and sauté well.
3  Now cut the chicken into pieces and add it to the skillet and cook well.
4  Now chop up the leeks and add chicken broth and leeks into the skillet and stir well.
5  Cook in low flame.
6  Now add cream cheese till melted well and add salt and pepper to taste.



7  Now preheat the oven to 350F.
8  Take a baking dish and grease it with melted butter and put the chicken mixture into it and top with white cheddar.
9  Now bake it for 15 to 20 minutes till it looks golden brown.
10  Serve and enjoy!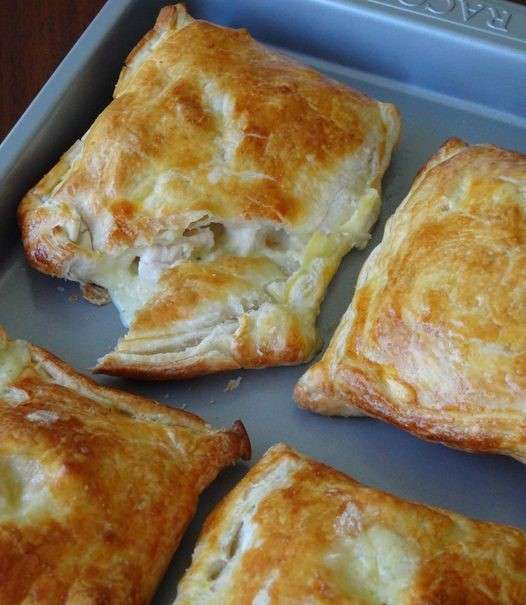 Nutritional Information for Low Carb creamy chicken and leek parcels:
CALORIES: 306
TOTAL FAT: 21g



SATURATED FAT: 10g
TRANS FAT: 0g
UNSATURATED FAT:8g
CHOLESTEROL: 99mg
SODIUM: 306mg
CARBOHYDRATES: 6g
FIBER: 1g
SUGAR: 2g
PROTEIN: 24g
Recipe Keto shahi tukda low-calorie shahi tukda recipe