Delicious Keto Recipes for a healthy lifestyle
Keto Bacon Cheese Bread, 100% Easy & Quick Home Bread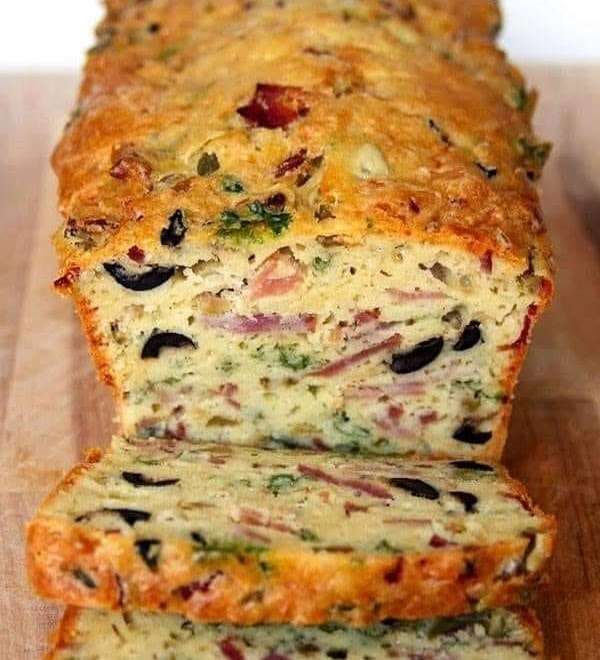 Keto Bacon Cheese Bread. Looking for a simple, healthy, and yummy snack that will brighten your daily routine? Keto olive bread recipes are yummy and delicious recipes. 

https://www.youtube.com/channel/UCiGYsZu4I7g_L-2FxLMj_Ug
Please like, share, comment and subscribe to our YouTube channel. Please share your opinion via comments with us.
This is seriously one of the best keto recipes I have ever made! Keto Cheese Bread Recipe is a savoury recipe, that can be cubed and baked more for delicious croutons.
Ingredients required for Keto Bacon Cheese Bread:
     200grams bacon
     5cups almond flour

    1 tablespoon baking powder
   4 tablespoons butter melted and cooled
   1/3cup sour cream
   2 eggs
   1cup grated tasty cheese

Healthy Recipe: Keto Egg Puffs, Easy & Quick Homemade Egg Recipe
How to prepare Keto Bacon Cheese Bread:
1    Firstly we have to preheat our oven to 150 C and grease it with a melted butter loaf pan.
2    Then we have to dice the bacon and take a large pan and cook it till it turns crispy.
3    Take a bowl and add almond flour, and baking powder and whisk it with a hand mixer till well combined.
4    Take another bowl and add beaten eggs and sour cream and mix well till it turns into a smooth consistency.

5    When bacon is cooked well add the almond flour, sour cream and eggs and mix well till well combined.
6    Then stir in melted butter and carefully fold in cooked bacon and cheese.
7    Then put this in a prepared loaf pan and sprinkle extra cheese on top.
8    Bake it for 40 to 45 minutes and let it cool in the refrigerator before serving.

9    Serve and enjoy!
Nutritional Information for Keto Olive Bacon and Cheese Bread:
| | |
| --- | --- |
| Calories | 1278  Kcal |
| Carbohydrates | 244.2  gm |
| Protein | 47.8  gm |
| Fat | 12.2 gm |
| Other: Niacin | 8.2mg |
Archives
Categories
Recent Posts