Delicious Keto Recipes for a healthy lifestyle
Keto Blueberry Buckle, Quick & Easy Homemade Breakfast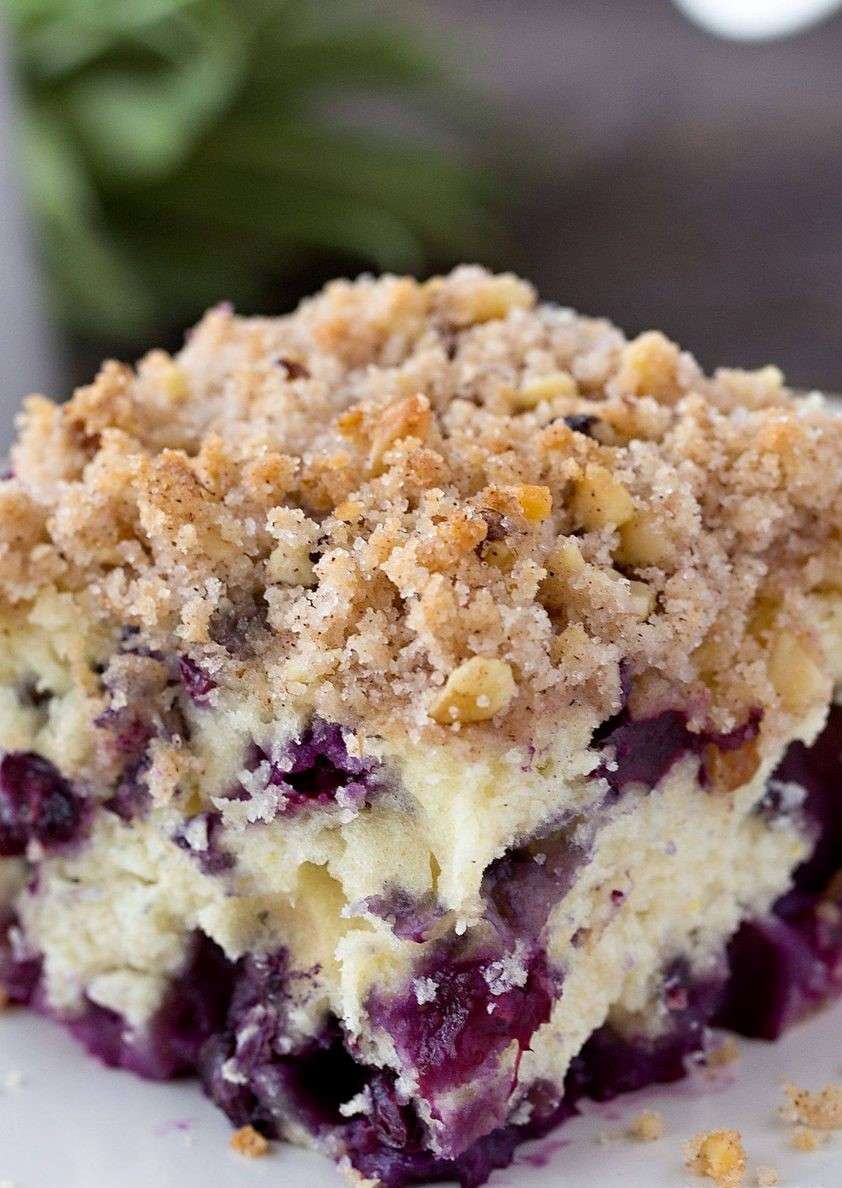 Keto Blueberry Buckle. This Almond Flour Blueberry Buckle recipe is a tender, moist cake that features blueberries and is topped with the perfect amount of rich buttery streusel.

It is a classic recipe gone keto and it is perfect as an afternoon snack with coffee, tea, or dessert. you can take this recipe as a keto brunch option.
https://www.youtube.com/channel/UCiGYsZu4I7g_L-2FxLMj_Ug
This is our YouTube channel link. We have created our new keto recipes channel which is keto recipes and low-carb food. If you like our channel recipes please support us.
This keto blueberry coffee cake will surely loved be by everyone.
Are Blueberries Keto?
yes, blueberries are healthy and nutritious and it is a part of the keto diet.
Ingredients required for Blueberry Buckle keto:
    2 cups of almond flour
   3/4 cup of granulated sugar
   2 teaspoons of baking powder
   1/2 teaspoon of salt
   1/4 cup, of melted butter allowed to cool
  3/4 cup of sour cream
  2 eggs, room temperature
  2 teaspoons of fresh lemon zest
   1 1/2 cups of fresh or frozen blueberries
Keto Streusel Topping Keto Blueberry Buckle
    ½ cup of finely milled almond flour
    2 tablespoons of coconut flour
   2 tablespoons granulated sugar
   3 tablespoons cold butter sliced thinly
   1/2 teaspoon of ground cinnamon
   ¼ teaspoon of sea salt
Healthy recipe: Side Effects Of Keto Tablets, Full (2022) Report About Keto
How to prepare Keto Blueberry Buckle:
1    Firstly, we have to preheat your oven to 350 degrees.

2   Then grease a 10×10 baking pan with melted butter.
Streusel Topping: Keto Blueberry Buckle
1    Take a bowl and add sugar substitute, almond flour, coconut flour, salt, and cinnamon and mix well till well combined.
2   Into the dry ingredients add sliced cold butter and stir well to set it aside.
Cake Batter: Keto Blueberry Buckle
1     Take a large bowl and add almond flour, sugar substitute, baking powder, and salt and mix well till well combined.

2     Take another small bowl and add a slice of butter, sour cream and beaten eggs and mix well till well combined.
3     Then add this butter and sour cream mixture into the dry ingredients and stir well.
4    Then add blueberries and pour this batter into the greased 10×10 baking pan and add crumbs over the cake.

5    Carefully add the streusel crumb topping over the cake batter.
6    Bake it for 35 to 40 minutes or till it turns golden brown or till the toothpick comes out clean.
7    Before serving cool the cake for half an hour.
8     Enjoy!
Simple recipe: Spicy Baked Catfish, Easy & Quick Homemade Recipe
Nutritional Information For Keto Blueberry Buckle:
Amount Per Serving: CALORIES: 285, TOTAL FAT: 28.5g, TRANS FAT: 0g,
SATURATED FAT: 9.9g,  CHOLESTEROL: 55mg, SODIUM: 95mg,



SUGAR: 1.9g, CARBOHYDRATES: 6.8g, NET CARBOHYDRATES: 3.7g,
FIBER: 3.1g,  PROTEIN: 5.9g.
Archives
Categories
Recent Posts