Delicious Keto Recipes for a healthy lifestyle
Elevate Your Diet with Keto Blueberry Donuts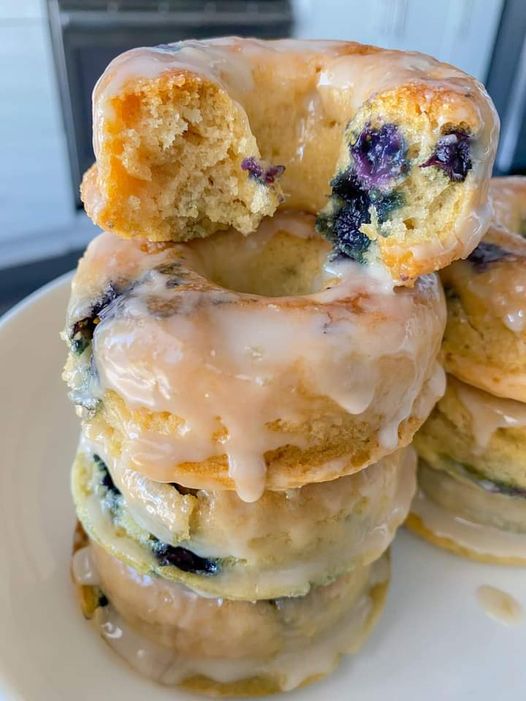 These Keto Blueberry Donuts mouth-watering treats are not only low in carbs but are also loaded with the goodness of fresh blueberries, making them a guilt-free delight.
It is the best keto dream come true! It is the best way to satisfy your cravings without compromising on your health goals. So why wait? Treat yourself to a batch of these lovely doughnuts and experience the joy of indulgence without guilt.
Ingredients for Keto Blueberry Donuts
– 2 cups almond flour

– 1/4 cup coconut flour
– 1/2 cup erythritol (or your preferred keto-friendly sweetener)
– 1 teaspoon baking powder
– 1/4 teaspoon salt
– 4 large eggs
– 1/4 cup unsweetened almond milk– 1/4 cup melted coconut oil
– 1 teaspoon vanilla extract
– 1 cup fresh blueberries
Step-by-step instructions for making Keto Blueberry Donuts
1 Take a doughnut pan and grease it with coconut oil or cooking spray and preheat your oven to 350°F (175°C).
2 Take a large bowl and add almond flour, coconut flour, erythritol, baking powder, and salt and mix it well tills well combined.
3 Take another bowl and add the beaten eggs, almond milk, melted coconut oil, and vanilla extract together and mix it well till it turns into a smooth powder.
4 Then add the wet ingredients to the dry ingredients and stir it well till thick batter forms.
5 Then carefully fold in the fresh blueberries and make sure not to over mix it.
6 With the help of a spoon add the batter to the prepared doughnut pan and fill into three-quarters full.
7 Bake it for around 10 to 15 minutes or till the doughnuts are golden brown and till the toothpick comes out clean.
8 Remove the doughnuts from the oven and allow the doughnuts to cool in the pan for 10 to 15 minutes to cool completely.
9 Serve and enjoy!
Tips for achieving the perfect keto blueberry doughnuts
1  Use a doughnut pan to make this recipe as it will give the best shape.
2 If you love a sweeter doughnut add erythritol or you can add keto-friendly sweetener into the batter and adjust the sweetness to your liking.
3 Before adding the toppings into the doughnuts allow it to cool fully.
Nutritional information and health benefits of the Keto Blueberry Donuts
– Calories: 175
– Fat: 15g
– Protein: 6g
– Carbohydrates: 6g
– Fiber: 3g
– Net Carbs: 3g
Archives
Categories
Recent Posts