Delicious Keto Recipes for a healthy lifestyle
Keto Chicken Chips: Delicious & Perfect Snack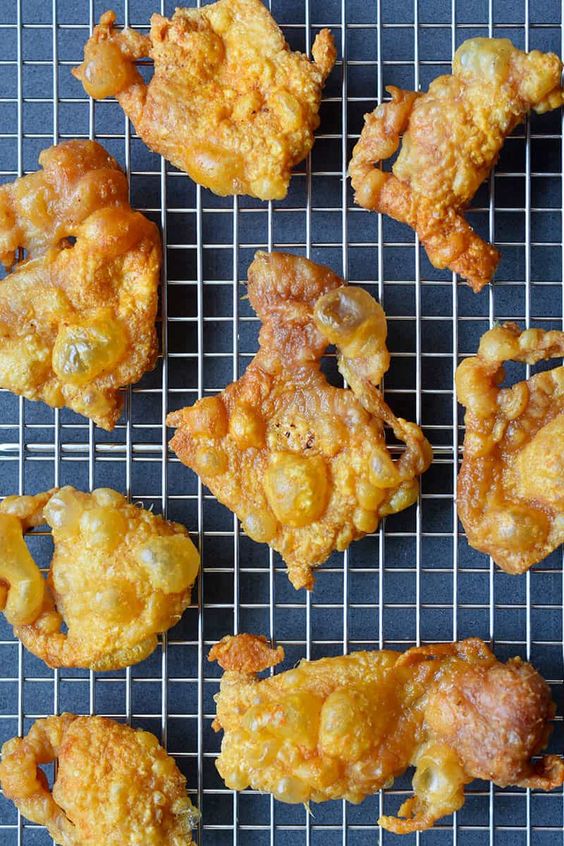 Keto Chicken Chips
These Keto Chicken Chips are not only a delicious treat but also a protein-packed option for those following a low-carbohydrate lifestyle. By using lean chicken breasts and a blend of savory seasonings, this recipe transforms simple ingredients into a snack that both  satisfying and aligned with Ketogenic principles.
Ingredients required for Keto Chicken Chips:
 Chicken skin, cut into pieces
 ½ teaspoon salt
 ½ teaspoon black pepper
½ teaspoon garlic powder
½ teaspoon onion powder
 ½ teaspoon paprika
 ½ teaspoon dried oregano
For sauce
 ½ cup mayonnaise or sour cream (Mayo is recommended)
 2 teaspoons yellow mustard
 ½ teaspoon liquid smoke
 ¼ teaspoon lemon juice
 2 teaspoons sugar-free barbecue sauce
 1 teaspoon stevia
How to Prepare Keto Chicken Chips:
For oven:
1. Firstly gently remove the chicken skin.
2. Then lay out on baking sheet with parchment paper on it.
3. Season it with salt and pepper.
4. Now bake in oven at 350 for around 20 minutes and then flip it and cook for 10 minutes more.
5. Take a paper towel and drain well.
6. Serve and enjoy!
For an air fryer:
Firstly heat the air fryer into 350 degrees. Season it with salt and pepper.
Then lay down in a single layer or basket.
Air fryer for around 20 minutes till it turns crispy.
Drain well on paper towel.
Serve and enjoy!
To prepare the dipping sauce:
Take a bowl and whisks all the sauce ingredients till well combined.
We can keep this sauce in an airtight container for up to 1 week.
Nutritional Information:
Amount Per Serving: CALORIES: 1206 TOTAL
FAT: 110g SATURATED FAT: 21g TRANS
FAT: 0g UNSATURATED
FAT: 84g CHOLESTEROL: 102mg SODIUM: 2842mg CARBOHY
DRATES: 4g NET CARBOHYDRATES: 0g FIBER: 0g SUGAR:
28g SUGAR ALCOHOLS: 0g PROTEIN: 16g
Archives
Categories
Recent Posts