Delicious Keto Recipes for a healthy lifestyle
Keto Chicken Lombardy Easy & Quick Homemade Recipe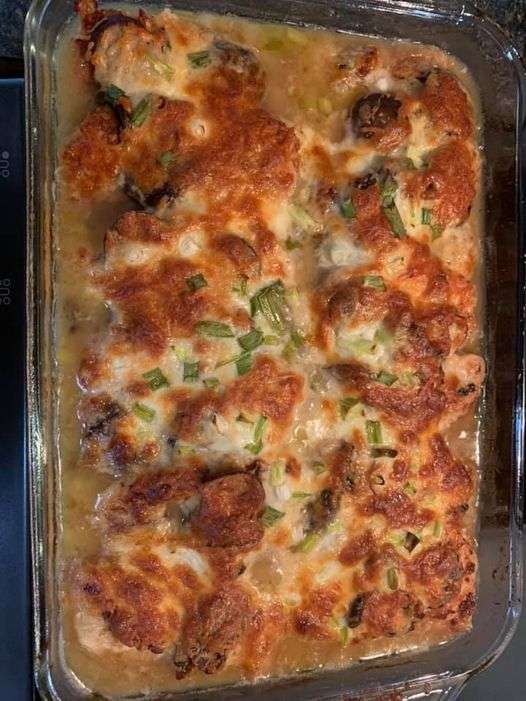 Keto Chicken Lombardy. This Chicken Lombardy Keto is a very easy recipe. It has only 2.1 net carbs per serving.
Please subscribe to our YouTube channel if you like our channel please like, share and subscribe to us.
https://www.youtube.com/channel/UCiGYsZu4I7g_L-2FxLMj_Ug
Please support us to get more delicious keto recipes videos from us. It is a one-skillet recipe with bacon that kids love too.
Ingredients required for Keto Lombardi chicken:
2 lbs. boneless skinless chicken breasts thin cut
1/2 small onion
2 garlic cloves minced
8 oz. sliced mushrooms
2 tablespoons butter + 2 tablespoons butter divided
1 1/2 cup chicken broth
1/4 cup heavy whipping cream
Half tsp. salt
Half tsp. pepper
1/8 tsp. xanthan gum
1 1/2 cup mozzarella cheese grated
Half cup parmesan grated
1 tsp. Italian seasoning
How to prepare the Keto Chicken Lombardy recipe:
1   In the first step preheat your oven to 200c.
2   Now grease with melted butter a casserole dish.
3   Take a large skillet and add 2 tablespoons of butter and add mushrooms, garlic and onions and sauté well and cook mushrooms well.
4   Now remove this from the skillet and transfer it into the bowl.
5   Now in the same skillet add 3 tablespoons of butter and add sear chicken breasts or tenderloins well from each side or till they are nicely browned.
6   Now put this chicken into the casserole dish and add the mushrooms mixture into the skillet and add chicken broth heavy whipping cream, and salt/pepper according to taste.
7   Now cook this for 5 minutes and turn off the flame and sprinkle xanthan gum on top and stir well for 5 to 7 minutes.
8   Once the mixture is thickened add a little scoop of chicken to the casserole dish.
9   Now add parmesan cheese and then top with mozzarella.
10   Now top with 1 tsp. of Italian seasoning.
11  Bake at 200c for around 10-12 minutes and enjoy your easy chicken Lombardy dish.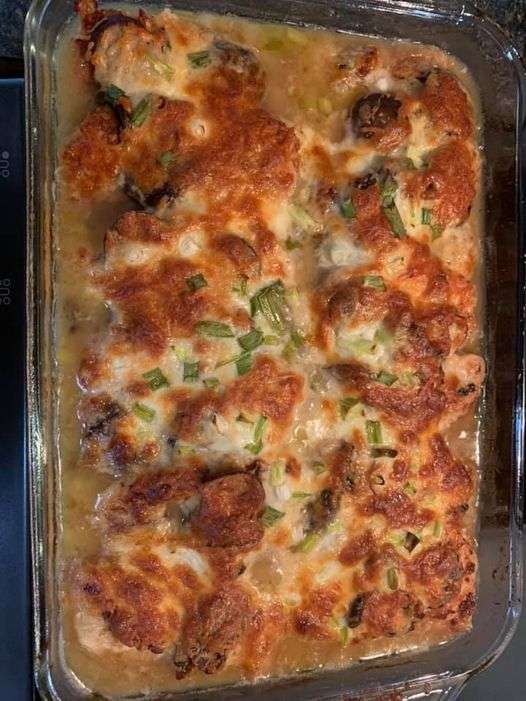 Nutritional Information for Keto chicken Lombardy tasty recipes:
Calories: 375kcal |
Carbohydrates: 4g |
Protein: 43g |
Fat: 20g |
Fibre: 1.4g
Recipe: Creamy chicken spinach pasta bake recipe is extremely delicious
Archives
Categories
Recent Posts