Delicious Keto Recipes for a healthy lifestyle
Keto Chicken Nuggets Recipe, Keto Chicken Tendies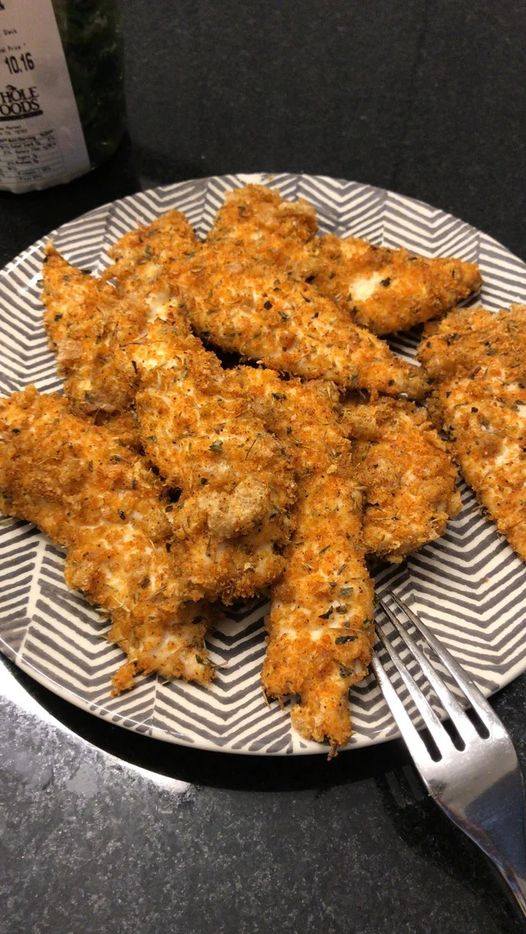 Keto Chicken Nuggets Recipe. If you're looking for an easy and delicious keto-friendly dinner recipe, Then these Easy Keto Chicken Tenders are the perfect solution! This dish is low in carbs, high in protein & very tasty – it can be a family favourite. Quick to make, these chicken tenders are sure to be a hit on any table!
Make a delectable dish of Easy Keto Chicken Tenders quickly with just a few ingredients available in your pantry! These crispy and tender chicken tenders are delightfully delicious and packed with flavour. A perfect addition to any Keto meal plan or as an easy snack for any occasion. Follow the steps below to get started creating this lip-smacking keto meal!
Ingredients required for Keto Chicken Nuggets Recipe:
 1 1/2 pounds chicken breast, cut into 12 strips
 One Egg beaten
 1, Tablespoon mayonnaise
 2, Tablespoons butter
For the Keto Breading
  3/4 cup almond flour
  3/4 cup grated parmesan cheese
 1/2 teaspoon garlic salt
 1/2 teaspoon garlic powder
 Half a teaspoon of onion powder
 1/2 teaspoon Italian seasoning
1/2 teaspoon black pepper
 1/4 teaspoon paprika
How to prepare Keto Chicken Nuggets Recipe:
1  To make Keto Chicken Tenders, one should first preheat the oven to 425 degrees F.
2   First, begin by prepping the baking sheet. Spray it with a non-stick cooking spray like olive oil, or line it with aluminium foil for easier clean-up.
3   First, combine an egg and mayonnaise in a shallow bowl until completely mixed. Then beat with a fork until smooth and set aside.
4   In another shallow bowl, combine the Keto Breading ingredients. Dip each chicken strip into the egg mixture and make sure each tender is coated with breading completely.
5   Once evenly coated, lay them out on a cooking sheet and brush them with melted butter for added flavour.
6  Bake the chicken for 15 minutes, Then flip gently using tongs and bake for an additional 5-10 minutes until the chicken is cooked through. Enjoy!
Nutritional Information for Keto Chicken Tenders:
Amount Per Serving: CALORIES: 319TOTAL FAT: 14.6gCHOLESTEROL: 132mg
SODIUM: 347mgCARBOHYDRATES: 2.9gNET CARBOHYDRATES: 2.4g
FIBER: 0.5g SUGAR: 0.6gPROTEIN: 32.4g
Archives
Categories
Recent Posts