Delicious Keto Recipes for a healthy lifestyle
The Ultimate Keto Deep Dish Pizza Recipe for Pizza Lovers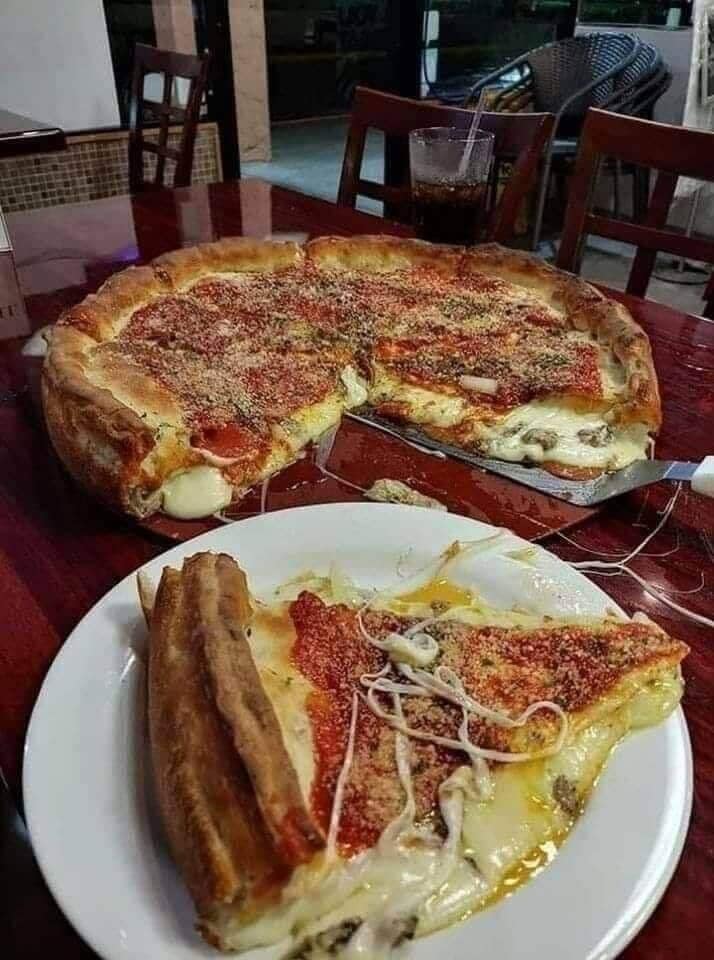 Keto Deep Dish Pizza originated in Chicago in the 1940s. Unlike traditional pizza, deep dish pizza has a thick crust that's formed by baking the dough in a deep, round pan. The crust is then topped with tomato sauce, cheese, and other ingredients.Follow our keto weight loss recipe:Keto Almond Flour Roti Recipe or Weight Loss Roti At Home
Keto Chicago style pizza is known for its hearty, filling, and comforting taste. However, traditional deep-dish pizza is made with high-carb ingredients, making it unsuitable for those on a keto diet. But don't worry, in this guide, we'll show you how to make a keto-friendly version of this delicious pizza.
Ingredients for

keto Chicago style pizza
– 1 1/2 cups of almond flour
– 1/4 cup of coconut flour
– 2 tablespoons of psyllium husk powder
– 1 tablespoon of baking powder
– 1/2 teaspoon of salt
– 1/4 cup of olive oil
– 1/2 cup of warm water
– 1 egg
Step-by-step guide to making keto deep dish pizza
1  Preheat the oven to 375°F.
2  Grease a 9-inch deep dish pan with olive oil.
3  Roll out the dough to fit the pan, making sure it's evenly distributed.
4  Press the dough into the bottom and sides of the pan, making sure it's firmly pressed.
5  Bake the crust for 10 minutes, or until it's lightly browned.
6  Remove the crust from the oven and let it cool for a few minutes.
7  Spread a layer of tomato sauce on top of the crust, leaving about 1/2 inch around the edges.
8  Add your desired toppings, such as cooked sausage, pepperoni, mushrooms, onions, and peppers.
9  Sprinkle a generous amount of shredded mozzarella cheese on top of the toppings.                                               
10  Bake the pizza for an additional 20-25 minutes, or until the cheese is melted and bubbly.



11 Remove the pizza from the oven and let it cool for a few minutes before slicing and serving.
Toppings and sauce options for keto pizza
When it comes to keto pizza toppings, the possibilities are endless. You can use any low-carb vegetables, meats, and cheeses that you like. Here are some keto-friendly pizza toppings to consider:
– Cooked sausage
– Pepperoni
– Bacon
– Mushrooms
– Onions
– Peppers
– Olives
– Spinach
– Broccoli
Frequently asked questions about keto pizza
1  Can I use different flour for the pizza dough?
Yes, you can use coconut flour or psyllium husk powder instead of almond flour. However, the ratios may need to be adjusted.
2  Can I use a different type of cheese?
Yes, you can use any low-carb cheese that you like.
3  Can I make a thin-crust pizza instead of a deep-dish pizza?
Yes, you can make a thin-crust pizza using the same dough recipe. Just roll out the dough thinner and adjust the baking time accordingly.
Final thoughts
Pizza cravings can be tough to resist, especially when you're on a keto diet. However, with the right ingredients and recipe, you can enjoy a delicious deep dish pizza without ruining your ketosis. By following the step-by-step guide and using keto-friendly toppings and sauce, you'll be able to satisfy your pizza cravings while sticking to your diet. So, go ahead and indulge in a slice (or two) of this mouth-watering pizza!
Archives
Categories
Recent Posts