Delicious Keto Recipes for a healthy lifestyle
Keto Gooey Butter Cake Recipe, Easy Mouthwatering Dessert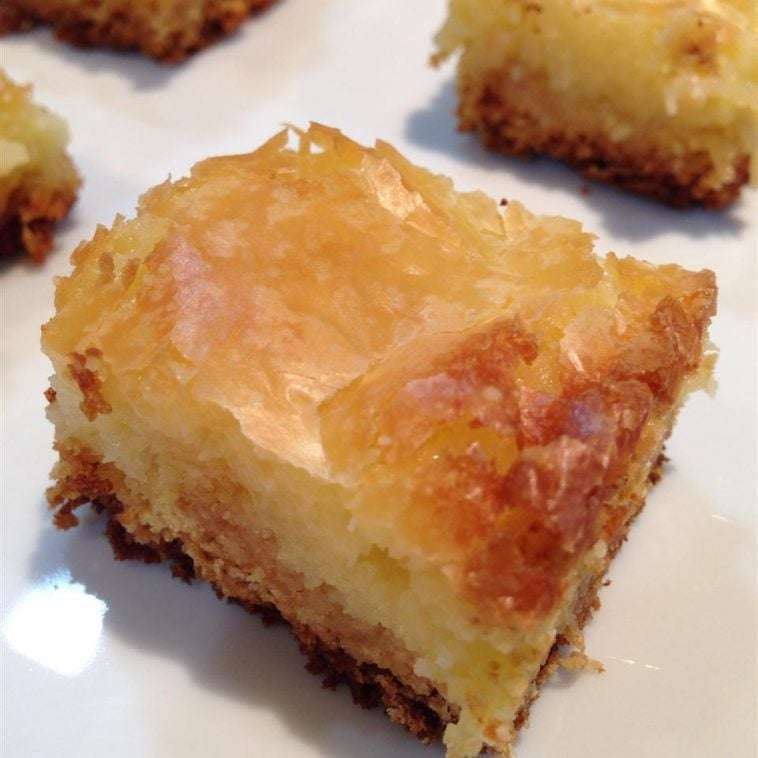 Keto gooey butter cake recipe is a flawless dessert for your next barbecue or family gathering.

This is the best keto dessert I have had since I started this journey.
I modified the Gooey butter cake keto recipe to be keto-friendly. This recipe is sugar-free, grain-free and so delicious.
It has only 4 grams of net carbs per slice.
https://www.youtube.com/channel/UCiGYsZu4I7g_L-2FxLMj_Ug
I have shared my YouTube channel link. Please like, share, comment and subscribe to us.

Ingredients required for Keto gooey butter cake:
Cake: Keto Gooey Butter Cake Recipe
    2 cups almond flour
    ½ cup swerve sweetener  
    2 tablespoons unflavoured whey protein powder
    2 teaspoon baking powder
   ¼ teaspoon salt
   Half  cup butter melted
    1 large egg

   ½ vanilla extract
Filling: Keto Gooey Butter Cake Recipe
   8 ounces of cream cheese softened
   ½ cup butter softened
   ¾ cup powdered Swerve
   2 large eggs
   ½ teaspoon vanilla extract
   Powdered Swerve for dusting
How to prepare Keto gooey butter cake:
1    Firstly, we have to preheat our oven to 180 degrees C and grease it with a melted butter baking pan.
2    Take a large bowl and add almond flour, sweetener, protein powder, baking powder, and salt in the same bowl add melted butter, beaten eggs and vanilla extract and stir well with an electric mixer or hand mixer till well combined.
3   Now pour this batter into the bottom of the baking pan.
4    Take another bowl, add cream cheese and butter, and beat until it turns smooth.

5    Now in the same bowl add sweetener, beaten eggs and vanilla and beat well till well combined or smooth.
6     Now we have to pour this filling over the crust and bake it for 30 to 35 minutes or till it looks golden brown in colour.
7    Remove from the oven and let it cool down fully.
8     Cut into bars and serve.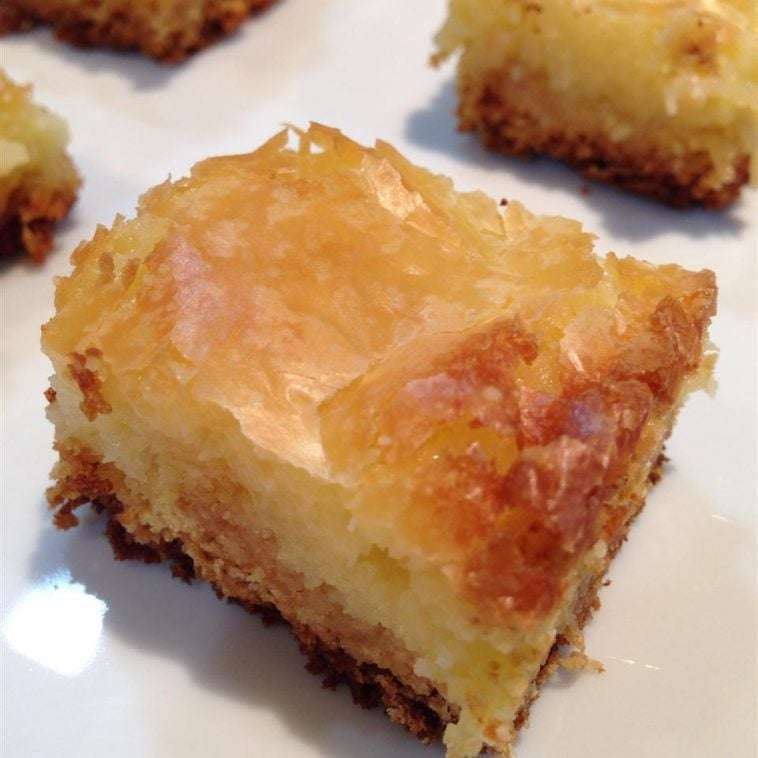 Nutritional Information for Keto gooey butter cake:
Amount Per Serving (1 serving = 1/15th of cake)
Calories 268Calories from Fat 218/  Fibre 1.6g 6%/ Protein 6.1g1 2%
% Daily Value* Fat 24.2g 37%/ Carbohydrates 4.2g 1%
Recipe: Banana fudge brownies, Chocolate banana brownies easy recipe
Archives
Categories
Recent Posts