Delicious Keto Recipes for a healthy lifestyle
The Ultimate Guide to Making Keto Parmesan Chicken Tenders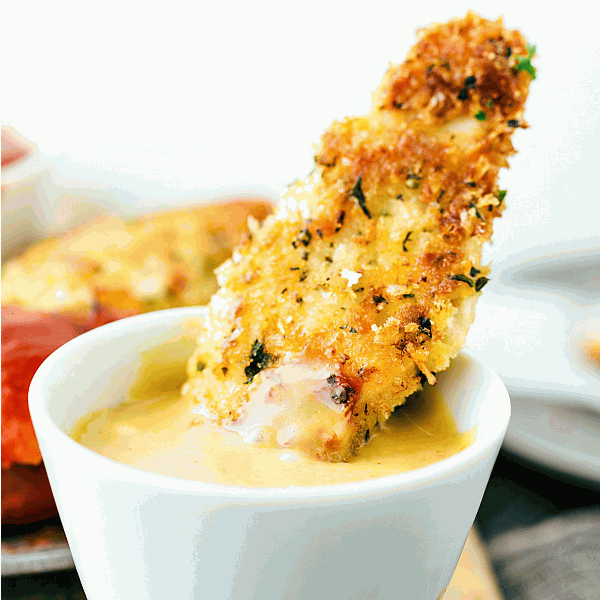 Keto Parmesan Chicken Tenders. For those following a keto diet, finding brittle and toothsome chicken can be a challenge. But fear not, because our Keto Oven Baked Parmesan Garlic Chicken Fingers are here to satisfy your cravings! Made with keto-approved ingredients like almond flour and Parmesan cheese, these chicken tenders are baked to perfection for a healthy and satisfying meal. Say goodbye to greasy fast food and hello to crispy, flavorful chicken at home.
Try making Keto Oven Baked Parmesan Garlic Chicken Fingers! Chicken is a considerable source of protein, which is Key for keeping you full and supporting your metabolism. Give these chicken fingers a try for a satisfying and flavorful meal.
Ingredients required for Parmesan Garlic Chicken Fingers:
  1 Lb. chicken breast
  1 egg
  Half cup almond flour
  ½ cup Parmesan grated
 1 tsp. garlic powder
salt and pepper to taste
 1 tsp. dried basil


1/2 tsp. oregano
How to prepare Keto Parmesan Chicken Tenders
1   Start by preheating your oven to 400°F.
2  Start by beating an egg in a bowl and seasoning it with salt and pepper.
3  Start by cutting chicken breasts into strips.
4  Mix 'Almond flour, Grana Padano cheese, garlic powder, dried basil, and oregano in a separate bowl.

5  Start by dipping each chicken strip into a beaten egg. Then, coat the chicken on all sides with a mixture of flour 
6  Then bake in the oven for 18-20 minutes until the crust turns golden brown. 
7  Serve them up hot & crispy with your favourite dipping sauce for a tasty and guilt-free treat.
Nutritional Information for Keto Parmesan Chicken Tenders
Amount Per Serving
Calories 369Calories from Fat 171 % Daily Value*
Fat 19g29%/ Saturated Fat 5g25%/ Cholesterol 163mg54%/ Sodium 464mg19%
Potassium 607mg17%/ Carbohydrates 6g2%/ Fiber 2g8%/ Sugar 1g1%/ Protein 44g88%
Vitamin A 255IU5%/ Vitamin C 2mg2%/ Calcium 265mg27%/ Iron 2mg11%
Archives
Categories
Recent Posts