Delicious Keto Recipes for a healthy lifestyle
Delicious Keto Pineapple Bread cake Recipe for Beginners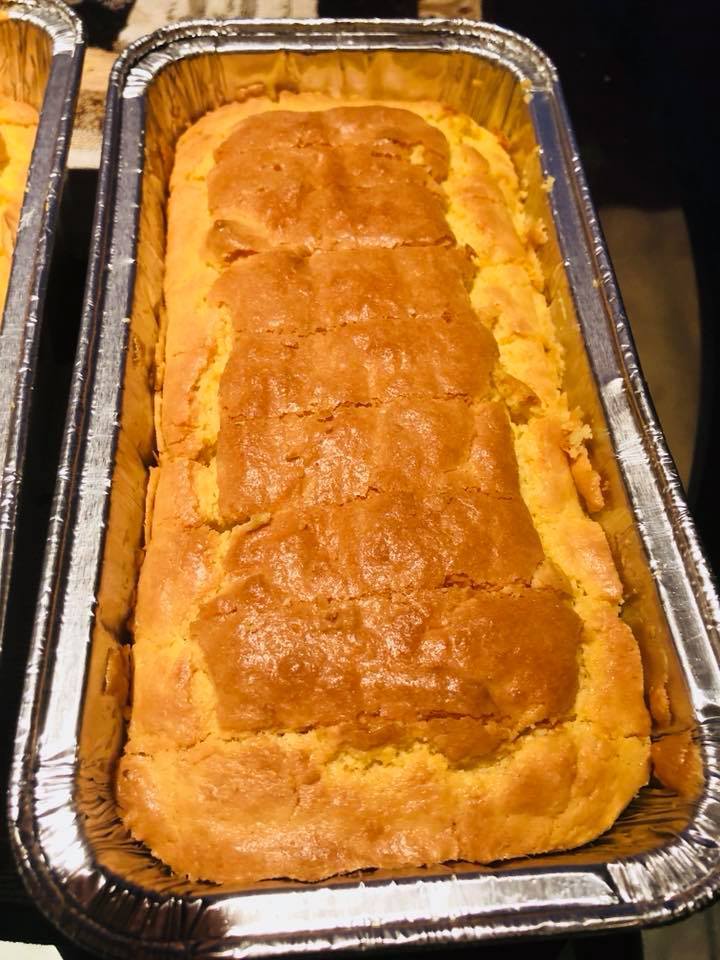 Keto Pineapple Bread. Spice up breakfast with this pineapple bread cake! This a quick & easy Keto-friendly recipe, for beginners that is sure to wow your guests.

Weight loss recipe: Keto Almond Flour Roti Recipe or Weight Loss Roti At Home
Looking for the perfect sweet breakfast treat that still fits with your Keto diet? Look no further than this delicious pineapple bread, made with only a few simple ingredients! This recipe is easy enough for even beginning bakers to try and is sure to be a hit with anyone who tries it.
Ingredients required for Keto Pineapple Bread cake:
FOR THE BOTTOM LAYER
3, Tablespoons softened unsalted butter
 3, Tablespoons brown erythritol

Three rings of Fresh Pineapple equivalent to 3.5oz/100g in total weight, 1.2oz per ring, thickness, 3mm/0.1 inches.
3-6 raspberries 
FOR THE CAKE BATTER
3, Large Eggs beat, at room temperature
½ cup Erythritol 
⅓ Cup unsweetened almond milk
 2, Teaspoons baking powder

 ¼ teaspoon sea salt
 1, Teaspoon vanilla extract
 2, Teaspoons Pineapple Flavouring or pineapple extract
½ cup unsalted butter melted (or melted coconut oil)
3 cups Almond flour
OPTIONAL – TO BRUSH ON TOP
1-2 tablespoons Pineapple Sugar-free Syrup
How to prepare Keto Pineapple Bread cake:
1    To make the perfect pineapple cake, Start by preheating your oven to 350°F (180°C). 

2    Then peel and slice up your fresh pineapple into thin rings about 3 mm/0.1 inch thick with a sharp knife.
3   Be sure to remove the hard centre part of each ring using a round shape object. 
4   Each ring should weigh roughly 1.2 oz.
5   Once all your rings are prepared, pat those dry with some absorbent paper towels to get rid of any extra juice that could make the cake too wet.
BOTTOM LAYER:
1    Making a cake is an easy and fun way to get creative in the kitchen. To start, prepare the topping by mixing softened butter and brown erythritol in a bowl until it forms a creamy paste. 
2    Once you have your Topping' ready, take a 9-inch non-stick spring form pan and use a silicone spatula to spread the buttery topping onto both the bottom and sides. 

3    Now is the time to get decorative—arrange fresh pineapple rings around the bottom of the pan, with one raspberry placed into each ring. 
4    Finally, let your masterpiece sit at room temperature while you prepare the rest of the ingredients!
CAKE BATTER:
1    If you're looking to make a delicious keto pineapple cake, you'll need some basic ingredients.
2    Start by combining eggs, erythritol, unsweetened almond milk, baking powder, salt, vanilla extract, pineapple extract, and melted butter in a large mixing bowl using a manual whisk. 
3    Gradually add your Almond flour to the liquid ingredients and stir until it forms a thick batter.
4    Grease a cake pan and pour in the batter before placing it in the centre rack of your oven for 40-45 minutes. 
5    To avoid burning the top of the cake, tent it with foil after 25 minutes of baking. 



6   When a skewer inserted into the centre comes out with almost no crumbs on it (after around 30 minutes), cool down the pan for 30 minutes before transferring it to a cooling rack for at least 3 hours before slicing. 
7    Before serving, brush on some sugar-free pineapple syrup for an extra touch!
8   Slice into 12 even slices to enjoy!
 Storage:
We can store this cake in an airtight container for up to 3 to 4 days.
Nutritional Information for Keto Pineapple Bread cake:
FAT 25.6g39%/ Saturated Fat 6.8g43%/ Trans Fat 0.3g/ Polyunsaturated Fat 1.3g
Monounsaturated Fat 3.9g/ CHOLESTEROL 66.8mg22%/ SODIUM 246.5mg11%
POTASSIUM 22.7mg1%/ CARBOHYDRATES 6.8g2%/ Fiber 3g13%/ Sugar 1.1g
Archives
Categories
Recent Posts