Delicious Keto Recipes for a healthy lifestyle
Low Carb Salmon Patties Almond Flour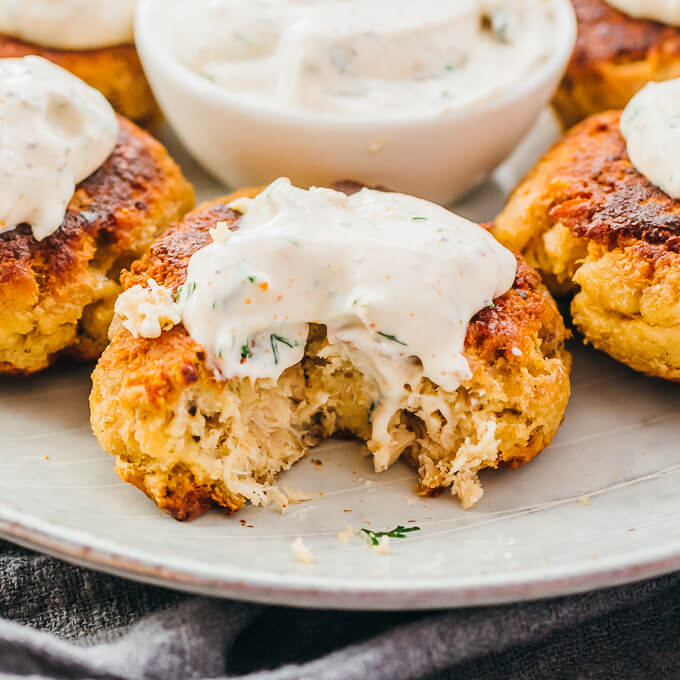 Low Carb Salmon Patties
Welcome to the world of delicious and nutritious Keto Salmon Croquettes! If you're on a ketogenic diet or simply looking for a low-carb, high-fat meal that's bursting with flavour, you're in for a treat. These low carb salmon patties almond flour delights are not only easy to make but also packed with healthy fats and protein.
Salmon, a rich source of omega-3 fatty acids, takes centre stage in this recipe. These essential fats are known for their numerous health benefits, including heart health and brain function. By combining the goodness of salmon with other keto-friendly ingredients, we've crafted a recipe that not only satisfies your taste buds but also aligns with your dietary goals.
Whether you're a seasoned keto enthusiast or just starting out on your low-carb journey, these Keto Salmon Croquettes are sure to become a staple in your repertoire. They make for a versatile meal—perfect for lunch, dinner, or even a satisfying snack. Get ready to indulge in a crispy exterior and a moist, flavorful interior that will leave you craving more.
Ingredients required for keto SALMON CROQUETTES (SALMON PATTIES):
SALMON PATTIES
14 oz. Can pink Salmon – boneless, skinless

1 cup Almond Flour

2 Eggs

¼ cup White Onion, diced

2 tablespoons Fresh Dill (or 2 teaspoons dried)

3 tablespoons Mayonnaise

2 tablespoons Spicy Brown Mustard

2 teaspoons Old Bay seasoning

2 teaspoons Italian Seasoning

1 teaspoon Chilli Powder

1/2 Lemon, juiced

2 Garlic Cloves, minced

¼ cup Grape seed oil – or cooking oil of choice
TOPPINGS
1/2 Lemon, juiced

Additional Fresh Dill as desired

Sour Cream, Tartar Sauce, or Dill Sauce
How to prepare keto SALMON CROQUETTES (SALMON PATTIES):
1 Take a bowl and mix all the ingredients minus the grape seed oil and mix all the ingredients till well combined.
2 Form into 6 evenly sized patties and make sure each patty is about a 1/2 cup of mix.
3 Now place it on the baking sheet and keep it in the fridge for 2 hours.
4 Take a skillet and add cooking oil to it on medium-high heat.
5 When heated up the oil cook the patties for 3 to 4 minutes per side or till it turns golden brown in colour.
6 You can top it with lemon juice and sauce of your choice.
7 Enjoy!
Nutritional Information:
 CALORIES: 408
TOTAL FAT: 34g
SATURATED FAT: 5g
TRANS FAT: 0g
UNSATURATED FAT: 27g
CHOLESTEROL: 107mg
SODIUM: 383mg
CARBOHYDRATES: 7g
FIBER: 3g
SUGAR: 2g
PROTEIN: 21g
Archives
Categories
Recent Posts