Delicious Keto Recipes for a healthy lifestyle
Keto Parmesan Crusted Pork Chops Air Fryer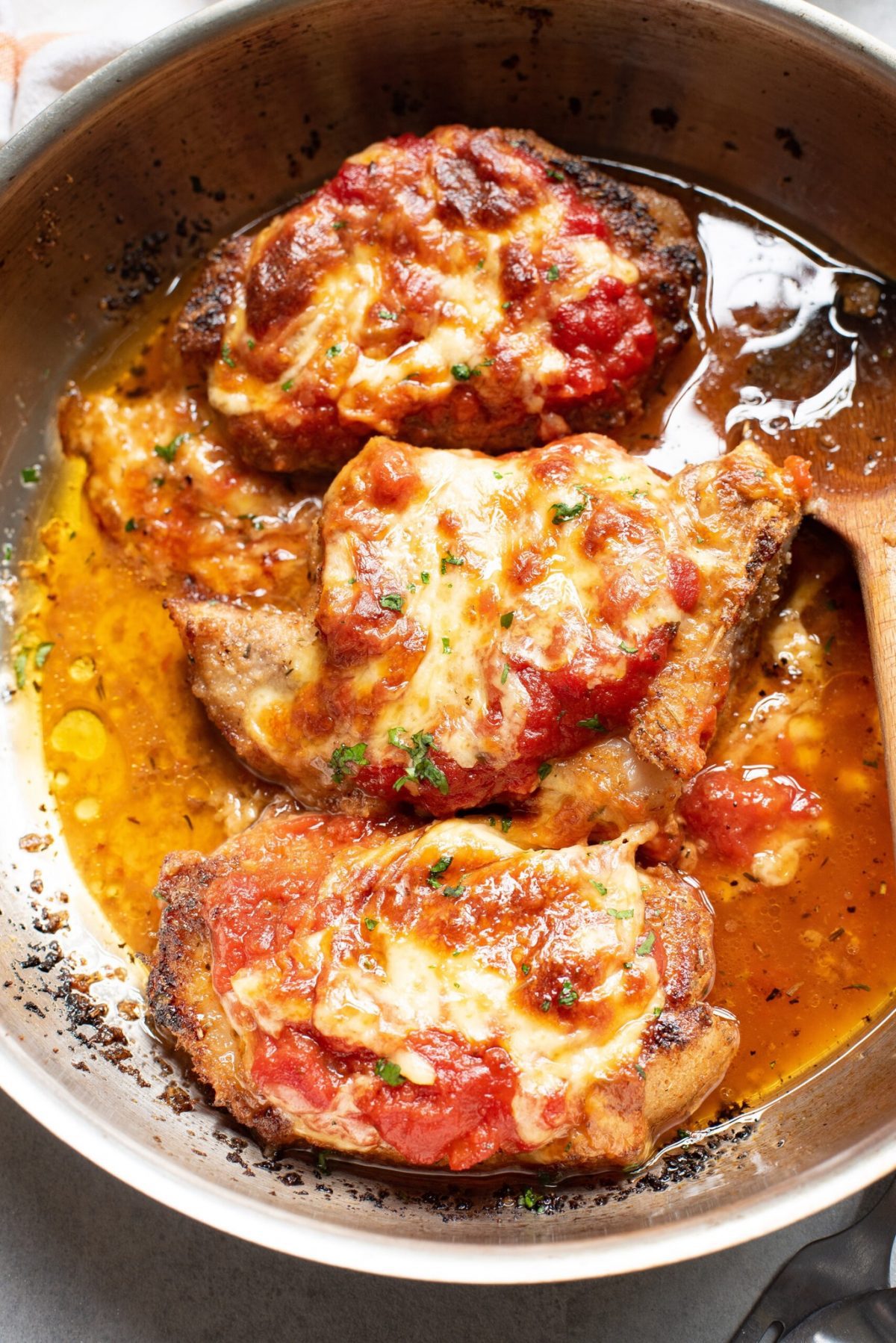 Parmesan Crusted Pork Chops Air Fryer. What is a Keto Crusted Pork Chop?
This keto-crusted pork chop is a low-carb and flavourful dish. We are using almond flour, parmesan cheese, and flavorful seasonings instead of using breadcrumbs or flour.
The best part of this recipe is it is low-carb and keto friendly. By using low-carb ingredients, you can enjoy all the flavours and textures of a traditional breaded pork chop without guilt.
Ingredients Needed for Parmesan Crusted Pork Chops Air Fryer
– 4 boneless pork chops (about 1 inch thick)
– 1/2 cup almond flour
– 1/4 cup grated parmesan cheese
– 1 teaspoon garlic powder
– 1 teaspoon paprika
– 1/2 teaspoon dried thyme
– 1/2 teaspoon salt
– 1/4 teaspoon black pepper
– 2 large eggs
– Cooking oil (such as avocado oil or ghee) for frying
*Note: Feel free to adjust the seasonings according to your taste preferences.*
Step-by-Step Instructions for Making Keto-Crusted Pork Chops
1  Preheat your oven to 400°F (200°C) and line a baking sheet with parchment paper.
2  Take a shallow dish and add almond flour, grated parmesan cheese, garlic powder, paprika, dried thyme, salt, and black pepper and whisk it together till well combined.
3  Take another shallow dish, beat the eggs, stir them well, and tills well combined.
4  Now we have to Dip each pork chop into the beaten eggs, then coat these chops in the almond flour mixture and gently press to adhere the crust to the meat.
5  Take a large skillet over medium-high heat and add oil to the skillet.
6  When heated up the oil add pork chops to the skillet and cook it for around 2 to 3 minutes or until it turns golden brown in colour.
7  Now put theses chops onto a prepared baking sheet and bake it for 10 to 12 minutes.
8  Allow them to cool before serving.
Tips for Cooking the Perfect Keto-Crusted Pork Chop
– Use a meat thermometer to check the internal temperature of the pork chops to avoid overcooking.
– Don't overcrowd the skillet when searing the pork chops. Cook them in batches if necessary.
– For extra flavour, marinate the pork chops in a mixture of olive oil, garlic, and herbs for a few hours before cooking.
Nutritional Information for Keto-Crusted Pork Chop
0.7g total carbs,
0.5g net carbs,
12.8g fat,
 25.9g protein,
and 221 calories.
Archives
Categories
Recent Posts