Delicious Keto Recipes for a healthy lifestyle
Parmesan Roasted Carrot Fries, Easy & Quick Home Recipe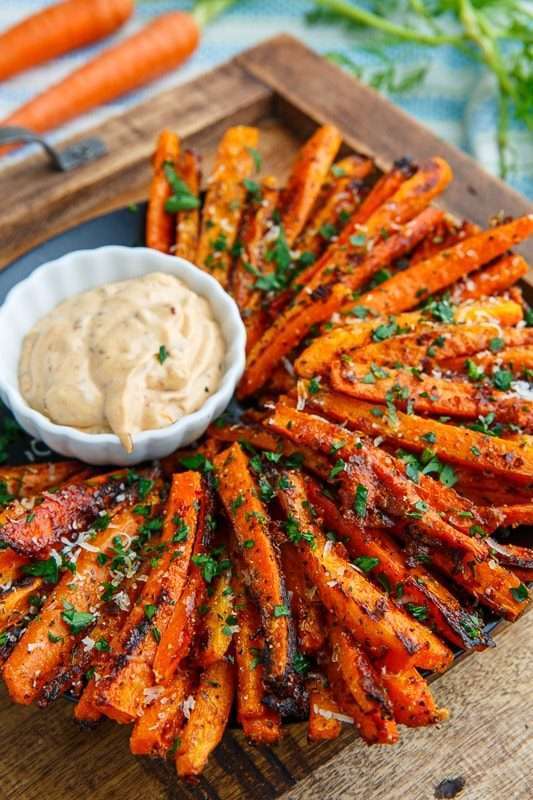 Parmesan Roasted Carrot Fries. After reading this blog, you might fall in love with these Keto Roasted Parmesan Carrots. This is really a fine way to make your kids eat the carrot if they are not used to it.
It will surely provide them with health benefits. It's not really a big deal to prepare this dish. The carrots are peeled and then dribbled with garlic and butter. For the easy clean up of this, you can use the parchment paper-lined baking sheet.
What do you need? Parmesan Roasted Carrot Fries
 1   Eight to Ten peeled carrots
 2   Two tablespoons melted butter
 3   Two tablespoons chopped garlic
 4   Four tablespoon Parmesan cheese
 5   One tablespoon chopped Parsley
https://www.youtube.com/channel/UCiGYsZu4I7g_L-2FxLMj_Ug
This is our YouTube channel please like, share, comment and subscribe to our channel.
Find Killer Recipe: Keto Cheddar Buns, Quick Delicious Homemade Cheddar Bun
What is the process? Parmesan Roasted Carrot Fries
1   Firstly, you need to preheat the oven to 400 degrees Fahrenheit.
2    Make the mixture of butter and garlic together.
3   Roast it in the oven for at least 15 minutes until it gets light brown.
4   Shake the pan to rotate the carrots.
5    Do the toppings with cheese and make it roast for more than 10 minutes.
6    Now, it's time to top it with Parsley.
Serve hot and immediately.
Archives
Categories
Recent Posts