Delicious Keto Recipes for a healthy lifestyle
Spicy Beef Quesadilla, 100% Easy & Quick Breakfast Recipe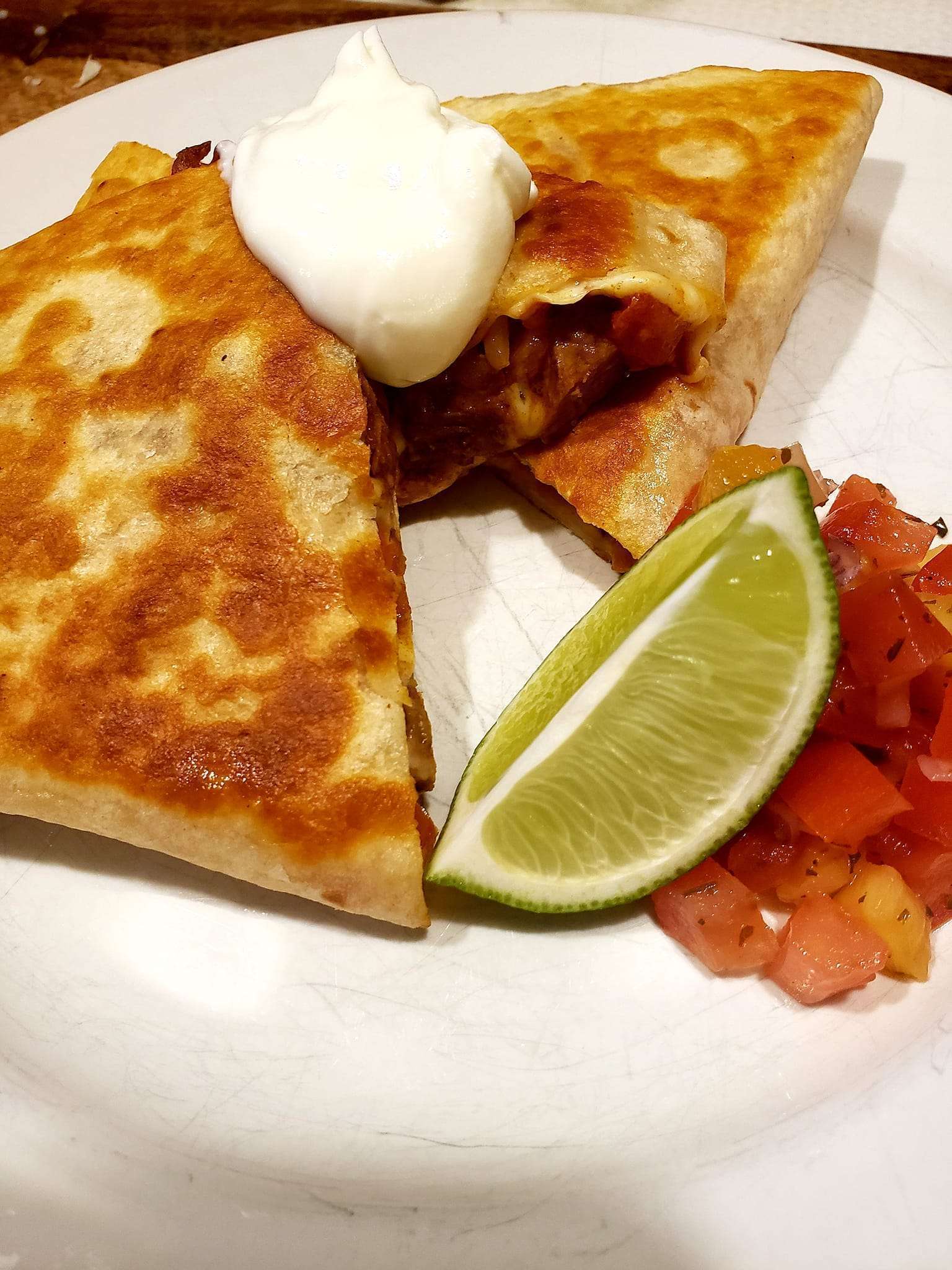 Spicy Beef Quesadilla.These Keto Cheesy Ground Beef Quesadillas recipes are so easy to make and delicious! I had made this twice and loved it! This Easy Ground Beef quesadilla is seriously one of the best Spicy Beef Quesadilla keto recipes I have ever made!

https://www.youtube.com/channel/UCiGYsZu4I7g_L-2FxLMj_Ug
This is our YouTube channel link. If you like our recipes please like, share, comment and subscribe to our channel.
Killer Recipe: Crab Cake Egg Rolls, Easy & Quick Home Recipe For Snack
Ingredients required for Spicy Beef Quesadilla:
1 pound of ground beef
One tablespoon of vegetable or olive oil
1 cup chopped onion
Kosher salt and freshly ground pepper to taste
3 tablespoons tomato paste

1 cup roughly chopped spinach or baby kale
½ teaspoon minced garlic
1 teaspoon chilli powder
2 tablespoons minced fresh cilantro optional
4 teaspoons unsalted butter divided
8 8-inch flour tortillas
1 cup shredded sharp cheddar

1 cup shredded Havarti
Guacamole, sour cream, salsa and lime wedges to serve
 Simple Recipe: Pizza Hut Low Carb Drumsticks, Easy Best Home Chicken
How to prepare Keto Simple Ground Beef Quesadilla Recipe:
1    Take a large skillet over medium-high heat and add the beef and cook it till it is well cooked break it with a spoon and turn off the flame.
2    Drain the skillet and wipe it out.
3   Turn on the flame to medium-high heat and add skillet in it and add vegetable oil in it.
4   When heated up the oil add the chopped onions, salt and pepper according to taste and stir well for 3 minutes.
5   Now add the tomato paste, spinach, garlic and chilli powder and stir well for 1 minute till everything is well combined.

6   Then add the beef into the skillet and blend everything.
7    Turn off the flame Pour the mixture into the bowl and wash the skillet.
8    Take a bowl and add cheddar and Havarti.
9    Put the skillet over medium-high heat and add half a teaspoon of butter.
10   Place a tortilla in the pan and add 2 tablespoons of cheese over half of the quesadilla and distribute 1/8 of the beef mixture over the cheese.
11   Then top with another 2 tablespoons of cheddar cheese.
12   Flip half of the tortilla over the filling and then cover the pan and cook for 2 minutes or till cheese starts melting.

13   Then use a spatula to flip the half-moon quesadilla and continue to cook for 2 to 3 minutes.
14   Take a board and remove it in there and let it there to set it aside.
15   Serve with lime wedges and enjoy!
Nutritional Information for Spicy Beef Quesadilla:
Calories: 701.97kcal | Carbohydrates: 37.83g | Protein: 34.33g | Fat: 45.7g | Saturated Fat: 22.31g | Cholesterol: 127.09mg | Sodium: 827.09mg | Potassium: 657.34mg | Fiber: 2.89g | Sugar: 6.02g | Vitamin A: 1511.55IU | Vitamin C: 7.7mg | Calcium: 351.13mg | Iron: 5.12mg
Archives
Categories
Recent Posts