Delicious Keto Recipes for a healthy lifestyle
The Ultimate Guide to Keto Cadbury Desserts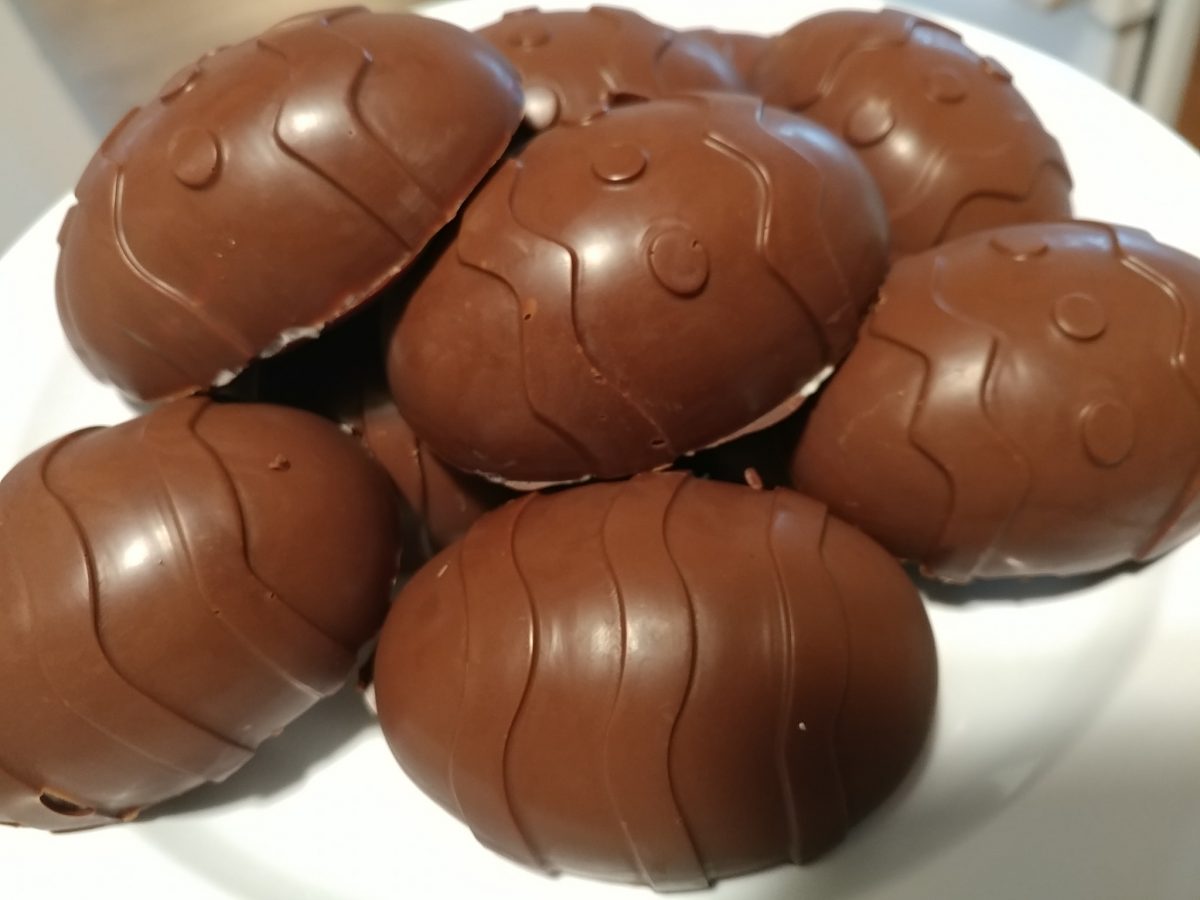 Craving the luxurious taste of a Cadbury chocolate treat but committed to your keto lifestyle? Look no further! This Keto Cadbury Dessert is a symphony of rich flavours and creamy textures, meticulously crafted to satisfy your sweet tooth without derailing your low-carb goals.
Say goodbye to traditional high-carb desserts and say hello to layers of keto-friendly goodness. From a velvety chocolate base to a nutty nougat layer and a luscious caramel finish, each element is carefully chosen to deliver that beloved Cadbury experience without the guilt.
The secret lies in smart ingredient substitutions—think sugar-free sweeteners, almond flour, and coconut oil—that maintain the sumptuous taste while keeping the carb count low. This dessert is not just a treat; it's a celebration of the art of balancing flavour and health.
Ingredients required for Keto Cadbury Dessert:
2 1/2 c. Keto chocolate chips
2 tbsp. coconut oil 
1 c. (2 sticks) butter, softened
1 1/2 c. keto-friendly confectioners' sugar, such as Swerve, divided
1 tsp. pure vanilla extract
4 tbsp. heavy cream

Yellow food coloring
How to prepare Keto Cadbury Dessert:
1 Take a muffin tray and line it with cupcake liners.
2 Take a microwave bowl add chocolate chips and coconut oil and microwave it for 30 seconds till the chocolate is smooth and melted well.
3 With the help of a spoon add one tablespoon of melted chocolate into each cupcake liner.
4 Carefully tilt the cupcake tin in a round motion to coat the bottom 2/3 of the cupcake liners.
5 Keep in the refrigerator to harden for around 15 minutes.
6 Take a bowl and add butter, 1 cup sugar and vanilla and mix it together till no lumps remain.
7 Now transfer it to a piping bag with a medium round tip.
8 Take another bowl and add half a cup of sugar and heavy cream and then add yellow food colour till the desired color is reached.
9 Then move into another piping bag with a medium round tip.
10 Use a piping bag to apply white frosting to the bottom of the chocolate cups. Additionally, pipe an additional circle around the edges to create a border. Finally, add a dollop of yellow frosting in the centre to resemble a yolk.
11 Spread the remaining chocolate evenly over the frosting, making sure to cover it completely. Place in the refrigerator and let it cool and harden for an additional 30 minutes.
12 To serve, remove the liner from the chocolate.
Nutritional Information:
Serving: 1egg
Calories: 196kcal
Carbohydrates: 29g
Protein: 2g
Fat: 9g
Sodium: 28mg
Potassium: 83mg
Fiber: 2g
Sugar: 8g
Vitamin A: 59IU
Vitamin C: 1mg
Calcium: 63mg
Iron: 1mg
NET CARBS: 27g
Archives
Categories
Recent Posts