Delicious Keto Recipes for a healthy lifestyle
Air Fryer Okra Poppers. Easy Keto Recipe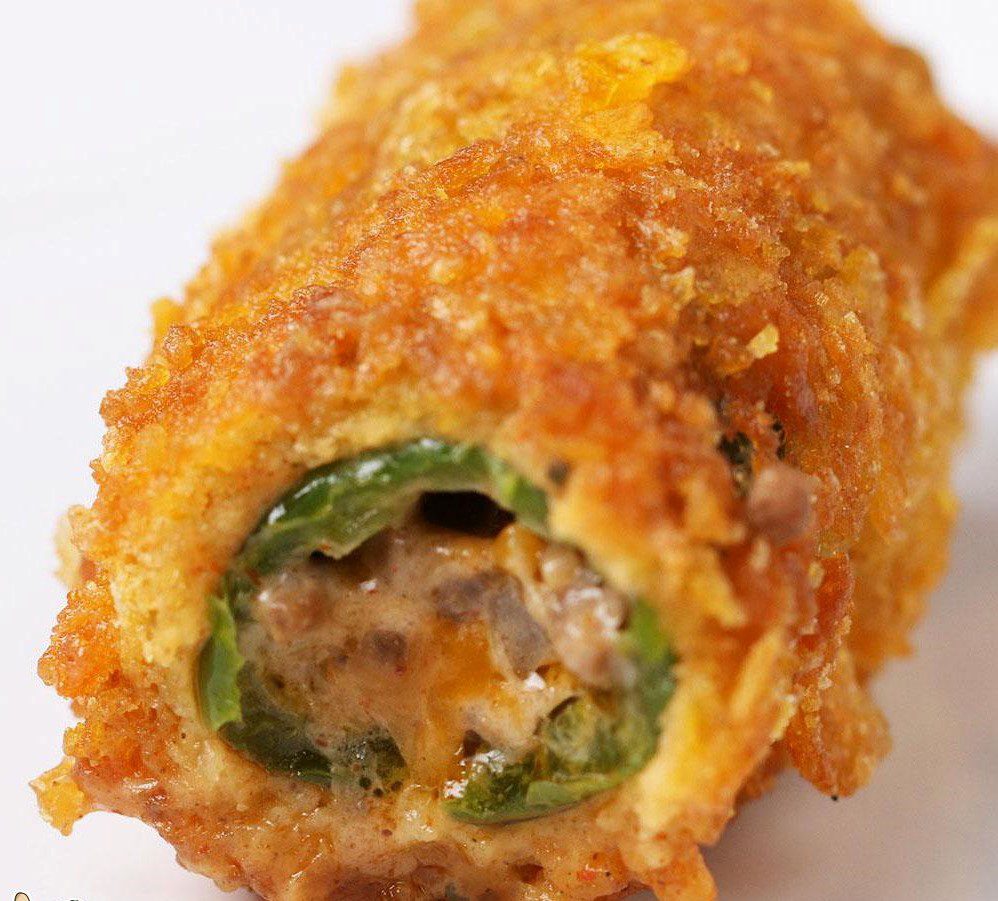 Okra Poppers.Looking for a delicious Southern-inspired appetizer? Look no further than keto okra poppers! These poppers feature flavourful okra stuffed with creamy pimento cheese, wrapped in bacon and fried to crispy perfection in the air fryer. Serve these tasty poppers with some homemade remoulded sauce for a refreshingly tangy dipping sauce.



Air fryer okra poppers are a delicious snack and appetizer made with okra, cream cheese, bacon and other savoury ingredients. These tasty treats are great for any low-carb meal plan and can be served as a quick snack or an appetizer at parties. They are the perfect way to enjoy okra without compromising on your keto-eating habits!
Ingredients required for Air Fryer Okra Poppers:
For 3, Servings
OKRA
   ½ lb. fresh okra(225 g)



  2 cups buttermilk(480 mL)
   ½ teaspoon Louisiana-style hot sauce
PIMIENTO CHEESE FILLING:
   8 oz. cheddar cheese(225 g), freshly grated
  4 oz. cream cheese(110 g), cubed, room temperature
   ¼ cup mayonnaise(60 g)



   4 oz. pimiento peppers(110 g), drained and chopped
   1 Jalapeño, seeded and diced
  ½ teaspoon kosher salt
  ¼ teaspoon cayenne
REMOULADE SAUCE:
  ½ cup mayonnaise(120 g)
  1 Tablespoon creole mustard



  2 teaspoons lemon juice
  ½ tablespoon fresh parsley, chopped
 Half tablespoon green onion, green parts only
 ¼ teaspoon paprika
  ¼ teaspoon cayenne
 2 Teaspoons Louisiana-style hot sauce



 ¼ teaspoon Worcestershire sauce
  ½ teaspoon whole-grain mustard
 One tablespoon of garlic, minced
  ½ teaspoon kosher salt
 ¼ teaspoon freshly ground black pepper
ASSEMBLY:
  1 lb. bacon strips(455 g), halved crosswise
How to prepare Air Fryer Okra Poppers:
1    Okra poppers are an appetizer made of half-length okra pods cut lengthwise. To make these poppers, use a small spoon to scoop out the seeds from inside the pod & discard them.



2    For a tasty appetizer, try making okra poppers! Start by cutting your fresh okra into bite-sized pieces. Put them in a shallow glass dish & cover them with buttermilk and hot sauce. Place the Dish in the refrigerator for 2–4 hours so the flavours can marinate. 
3   Start by marinating the okra in a mix of your favourite seasoning. Once that is done make the Pimento cheese filling by combining cheddar cheese, cream cheese, mayonnaise, pimiento peppers, jalapeño pepper & seasonings in the bowl. Mix with an electric hand mixer on low-medium speed until well combined, then transfer the filling to a piping bag and refrigerate until ready to use.
4    To make the accompanying remoulade sauce, Simply mix mayonnaise, Creole mustard, lemon juice, parsley, green onions, paprika, cayenne, hot sauce, Worcestershire sauce, whole grain mustard, garlic, salt and pepper. Once they combined cover & refrigerate until ready to serve with your okra poppers.
5   Then, once the okra has soaked up that entire flavour, it's time to assemble your poppers. First, drain and rinse the okra under cold water and lay it out on a paper towel-lined baking sheet. Pat the insides dry with another paper towel & you're ready to start filling them up with your favourite fillings!



6   To make Okra Poppers in an air fryer, Start by preheating the appliance' to 400°F (200°C) for 10 minutes.
7   Start by cutting the tip off of a piping bag containing pimiento cheese filling. Then, fill each okra half with the cheese mix. Wrap a half-slice of bacon around each okra half and use toothpicks to secure it if needed.
8    Place them in the air fryer basket in batches of 5–6 and cook for 10 minutes or until the bacon is crisp and cooked through.
9   Serve on a plate with the remoulade sauce.
10   Enjoy!
Nutritional Information for Air Fryer Okra Poppers:
 Fat: 15g · Carbohydrates: 3g · Sodium: 238mg · Fiber: 1g · Protein: 6g · Cholesterol: 39mg.
Archives
Categories
Recent Posts