Delicious Keto Recipes for a healthy lifestyle
Unique Keto Chicken Broccoli Lasagna Easy Low Carb Recipe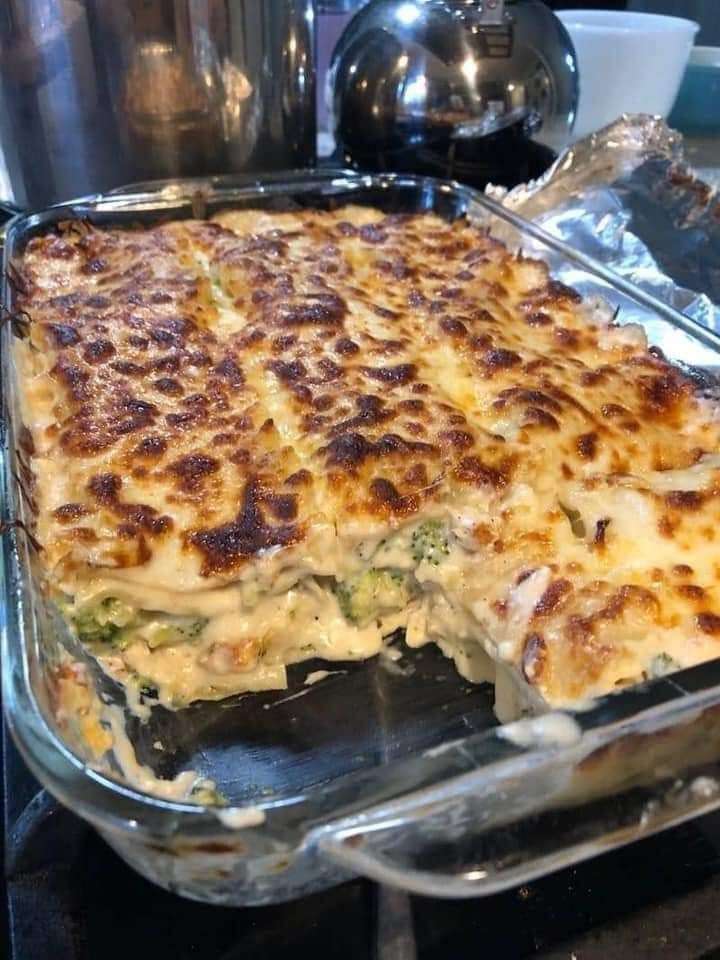 Keto Chicken Broccoli Lasagna is a fresh take on a classic comfort food dish. It has the rich flavours and scrumptious texture of traditional Chicken Broccoli Lasagna. You will have the perfect weeknight meal for the whole family.
We have also created our YouTube channel, If you like our content please visit our channel once, also don't forget to subscribe, comment, and share to support us.
Please share your opinion with us about how you like our recipes.
We make this often! You should try it. I actually loved them. This chicken broccoli alfredo lasagna is so comforting. I have made this a few times and it is always great. I cannot explain the taste because my mouth is watering again.
Ingredients Required For Chicken And Broccoli Lasagne
1 pound broccoli cut into florets
1 rotisserie chicken meat shredded
8 ounces of cream cheese



3/4 cup heavy cream
1/2 cup unsweetened almond milk
One tablespoon of Dijon mustard
1 teaspoon garlic powder
Half teaspoon salt
1/4 teaspoon pepper ground
1/4 cup fresh basil chopped
1 cup cheddar cheese shredded
Why Do You Love Chicken And Broccoli Lasagne?
. Easy Simple cheesy Food
.  Very Simple Ingredient
. Best Low-Carb Option
. Best Lunch Recipe  
How To Prepare Keto Chicken Broccoli Lasagna?
1 Firstly, preheat your oven to 200C.
2. Take a saucepan and add water and place it over high heat and boil the broccoli till boiled well.
3. Drain well and take a large bowl and put boiled broccoli into the bowl and add shredded chicken and mix well till well combined.
4. Take a small saucepan over medium-high heat and add cream cheese, cream, almond milk, mustard, garlic, salt and pepper and sauté well till well combined and till it becomes a smooth sauce.
5. Now pour the hot sauce into the broccoli and cheese mixture and now add basil and mix well.
6. Now we have to pour the mixture into the casserole dish and top it up with shredded cheese.
7. Now bake it for 15-20 minutes or till the cheese has browned.



8. Serve and enjoy the Chicken Broccoli Lasagna recipe.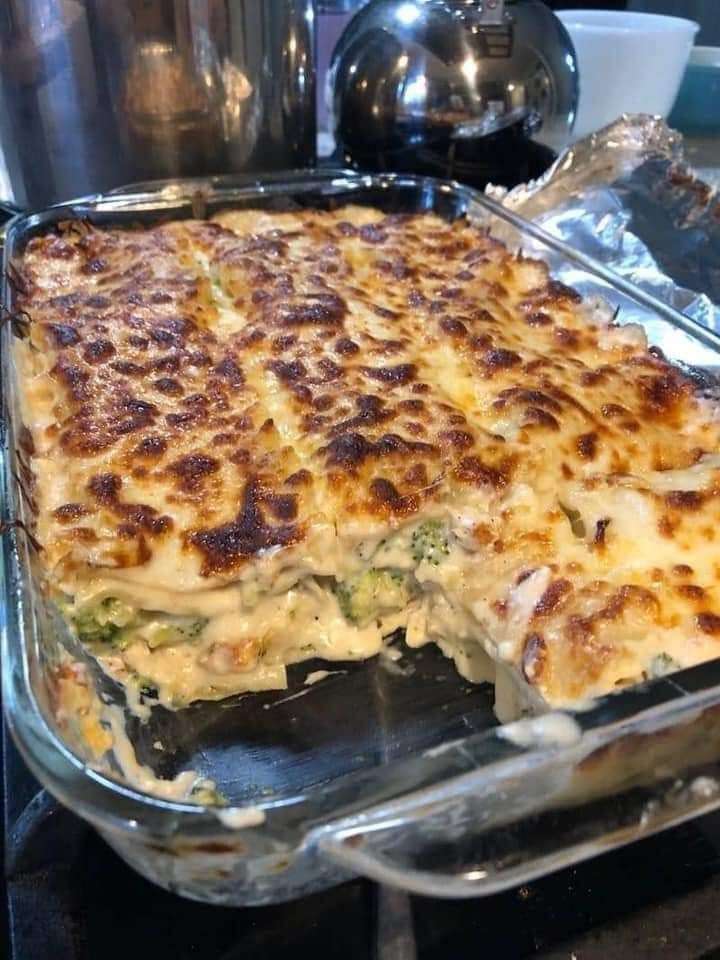 Nutritional Information For Keto Chicken Broccoli Lasagne:
Serving: 250g
Calories: 416kcal
Carbohydrates: 6g
Protein: 31g 
Fat: 30g
Saturated Fat: 15g
Cholesterol: 160mg
Sodium: 696mg
Potassium: 506mg
Fibre: 2g
Sugar: 2g 
Vitamin A: 1280IU
Vitamin C: 50.8mg
Calcium: 204mg
Iron: 1.2mg
| | | | | | |
| --- | --- | --- | --- | --- | --- |
| Pre. Time  | Cook Time | Total Time | Course:  | Cuisine | Serving |
|    10 mins |  25 mins |    45 mins |      Main  | American |      8 |
 What is the difference between lasagna and Lasagne?
Lasagne is plural and mention the noodles themselves, also plural. Lasagna is Italian American parlance and refers to the aforementioned cheesy composition, the dish in toto.
Recipe: Low Carb Chicken Parm Meatballs,100% Easy Home Recipe
Archives
Categories
Recent Posts