Delicious Keto Recipes for a healthy lifestyle
Keto Baklava Recipe, Sugar Free Baklava Recipe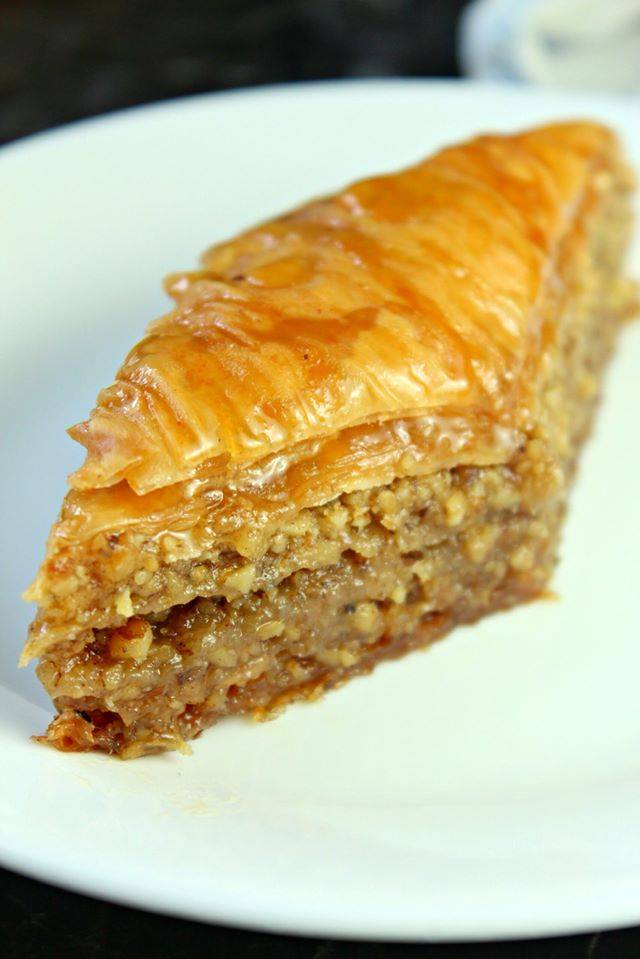 Keto Baklava, Sugar Free Baklava Recipe. For those following a keto diet but still craving something sweet and nutty, why not try making a keto-friendly baklava? 
This pastry, traditionally made with phyllo dough and honey, can be adapted to fit a low-carb lifestyle. While the original version is popular in many countries, the walnut version is a great option for those on a keto diet.  However, feel free to use any type of nuts to make it your own! If you're on a Keto diet, you may be wondering if you can still enjoy the sweet and flaky goodness of baklava. 
Ingredients required for Keto Baklava:
Dough
  6 Large egg whites
  5 Tablespoons erythritol – powdered
  3 oz. Chia Seeds
  1 Tablespoon psyllium husks
 Filling
 5 oz. walnuts – finely chopped
 ½ teaspoon cinnamon – Ceylon
 6 Large egg yolks
 2 Oz. Coconut Milk – full-fat
 4 Oz. butter – melted (I used cocoa butter)
 2 Tablespoons erythritol – powdered
Syrup
 6 Tablespoon water
 4 Tablespoon IMO syrup
 1 Tablespoon orange zest
 ⅛ teaspoon orange oil – optional
  6 Tablespoon erythritol
How to Prepare Keto Baklava:
1  Preheat the oven to 390°F (200°C) and prepare a large baking tray with parchment paper for a keto-friendly baklava recipe. 
2  In a large bowl start by beating egg whites until fluffy, & then slowly add in erythritol until stiff and shiny. Next, mix in Chia Seeds and psyllium husks for added texture and nutrition. Carefully combine all ingredients with a hand whisk and enjoy a guilt-free treat!
3  To make it, "Simply pour the batter into a baking tray and use a spatula to flatten it out. Then, bake it in the oven for 10 minutes and let it chill 
4  Cool the dough before carefully cutting it into 3 Even rectangles that will fit into a shallow baking dish. When ready to remove the parchment paper, try slowly peeling off the paper instead of trying to get the dough off as well.
Filling and layering:
1   To make it, preheat your oven to 325°F (170°C) and prepare a rectangular baking dish that is about one-third the size of the dough tray. Grease the dish with a little bit of butter to prevent sticking.
2  Start by combining finely chopped walnuts and cinnamon in a medium bowl. In a separate bowl, mix egg yolks, coconut milk, melted butter, and 2 Tablespoons of erythritol. 
3  Start by layering one-third of the dough at the bottom of a baking dish. Then, add one-third of the egg yolk mixture on top of the dough. Finally, sprinkle half of the walnut mixture over the egg yolk mixture. 
4  Start by layering a mixture of chopped walnuts on top of a layer of dough. Repeat this process, adding another layer of dough and topping it with a third of the egg yolk mixture and the remaining walnut mixture. Finally, add the last layer of dough and brush it with the remaining egg yolk mixture to give it a beautiful golden finish.
5  To prepare unbaked baklava, start by cutting it into wide strips. Then, cut diagonally to create parallelogram shapes.
6  Set your timer for 40 minutes and let the baking begin! While your delicious creation is in the oven, take the time to prepare the syrup that will perfectly complement your baked treat.
Syrup
1  To make the sauce, gather all the ingredients & place them in a small saucepan. Heat the mixture over high heat until it comes to a boil, stirring constantly. Once boiling, reduce the heat to medium-low and continue to stir and heat for an additional 4 Minutes.
2  After baking the Baklava' take it out of the oven & place it on a heat-resistant surface. Grab a saucepan and pour the syrup into it. Allow the baklava to cool completely at room temperature and leave it uncovered.
3  For the ultimate indulgence, try serving your baklava warm. To achieve this, 'simply pop a piece in the microwave and heat it to your desired temperature. For an extra touch of decadence, consider adding a dollop of butter on top before serving.
NUTRITION
Calories: 150kcal
Archives
Categories
Recent Posts