keto bbq ribs
keto bbq ribs Spicy juicy and tender salt and pepper keto bbq ribs with a sugar free bbq sauce, which literally is the best BBQ sauce you will ever try.
It is going to be beautiful weekend .Easy plus keto friendly slow cooked ribs in oven .The simple, fastest way to get tender, ambrosial,



Melt in your mouth, bbq short ribs right from your instant pot! These keto friendly bbq rub are going to be a hit the whole family. They are the best homemade ribs you will ever have. I am going to have to fight my kids for the ribs.
Ingredients required for low carb bbq ribs
2 tablespoons kosher salt
1 teaspoon smoked paprika
½ teaspoon onion powder
Half  teaspoon garlic powder
½ teaspoon ground ginger



¼ teaspoon black pepper
Heavy-duty aluminium foil
6 pounds pork ribs
2 cups wood chips
Water
Vegetable oil
1 cup keto barbecue sauce
keto bbq ribs How to prepare keto sweet bbq rub:
Firstly take a large bowl and add kosher salt, paprika, onion powder, garlic powder, ginger, and pepper and mix well till well combined.
Now take a baking sheet and add parchment paper grease with melted butter.
Knead the ribs with the help of paper towel and massage the spice mixture into both sides.
Now put this into the prepared baking sheet and meaty side up and cover it with parchment paper and refrigerate it for 10-12 hours.
Now preheat your oven to 220F.
Bake it for 2-3 hours or till it cook well.
Take a bowl and add wood chips and cover with water.
Now preheat on medium heat an outdoor grill.
Drain wood chips and place in an aluminium foil packet; poke several holes in the packet. Place the wood chip packet on the hottest part of the grill and close the lid.
Now on a foil paper packet place the wood
chips and keep holes in the packet.
Now put these wood chip packets into the hottest part of the grill and bake it.
When you see chips are smoking grease with oil where you put the ribs racks.
Now we have to remove ribs from foil paper and put ribs racks into the oiled grate.
You have to brush with the barbecue sauce.
Grill it for 5 to 10 minutes. You have to keep turning and tack until the grilled short ribs reach your desired colour.
Enjoy Time! best ribs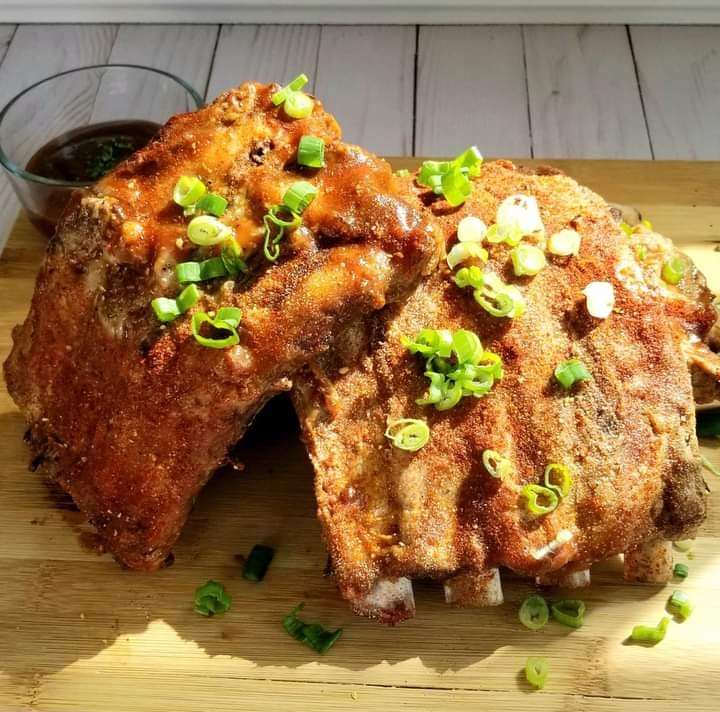 Nutritional Information for keto sweet bbq rubs:
418 calories;
Protein 28.9g;
Carbohydrates 1.6g;
Fat 31.2g;
Cholesterol 120mg;
Sodium 1428mg
Next recipe Low carb zucchini fries- zucchini fries recipe keto
Summary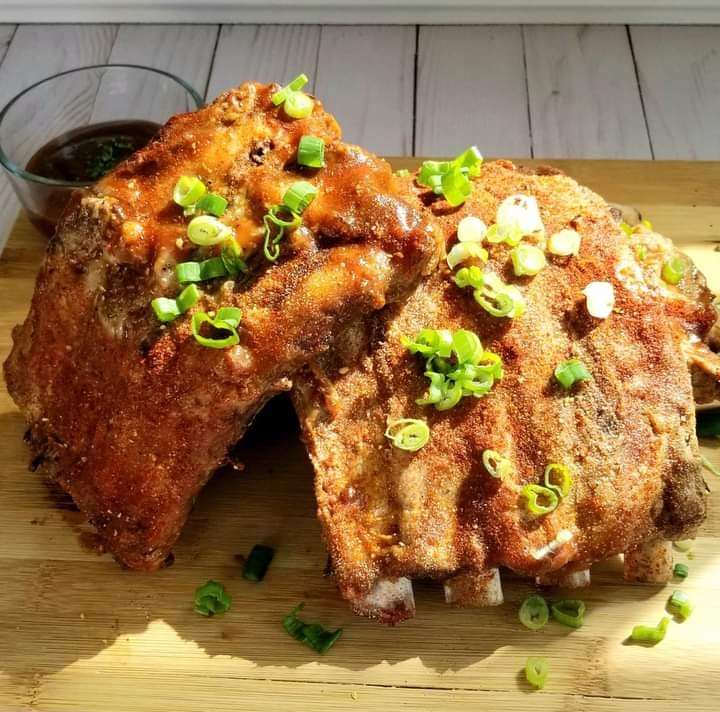 Recipe Name
Author Name
Published On
Preparation Time
Cook Time
Total Time