Delicious Keto Recipes for a healthy lifestyle
KETO Chicken Cauliflower Rice Casserole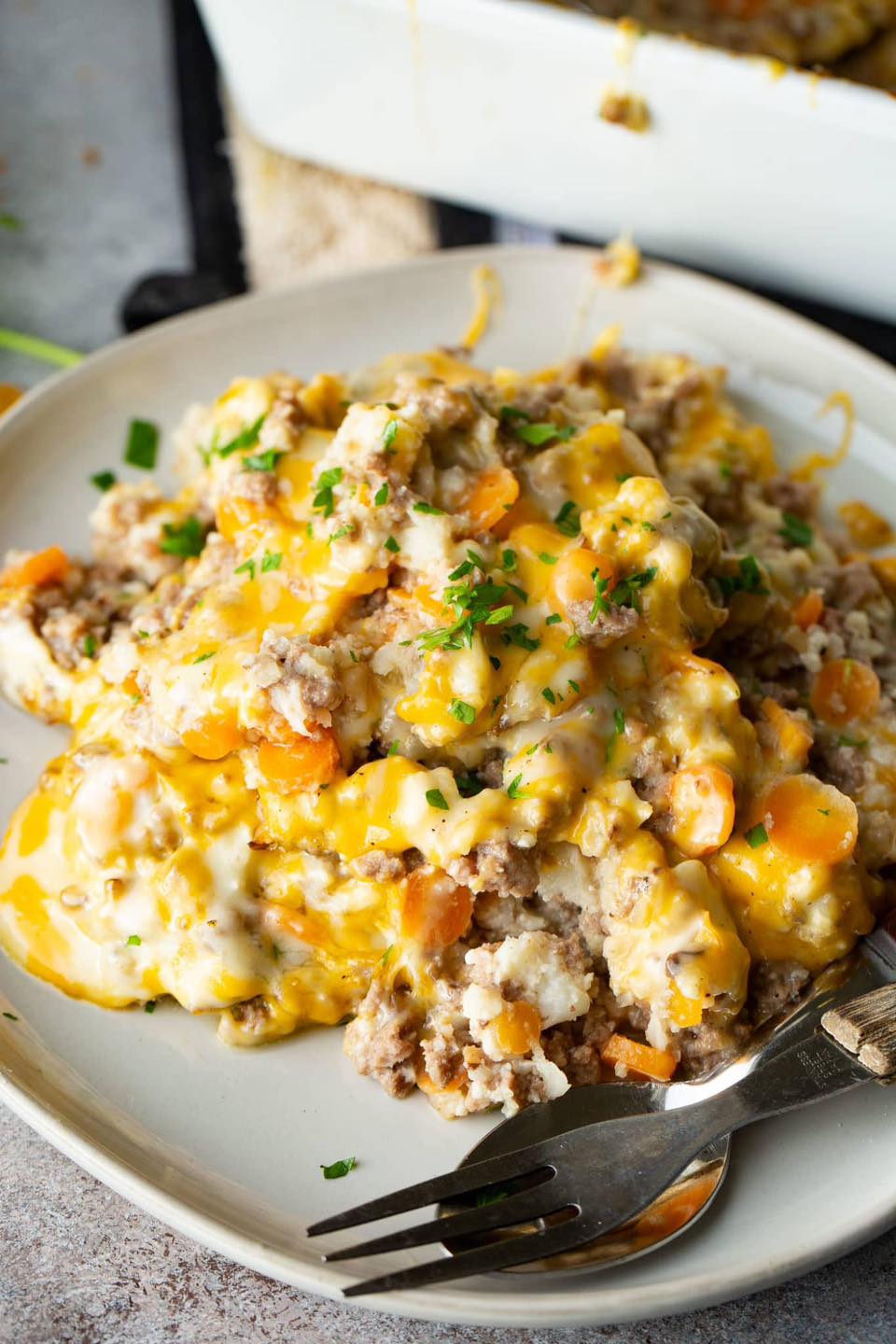 KETO Chicken Cauliflower Rice Casserole is an easy and tasty keto meal that can be on the table in just under 30 minutes. This delicious casserole is loaded with crispy bacon, rotisserie chicken, cauliflower rice, and two kinds of cheese for an irresistible cheesy flavour. Perfect for busy weeknights or as a side dish for family dinners, this low-carb casserole bake will have everyone asking for seconds!

Are you searching for the ultimate keto-friendly meal that is both scrumptious & easy to make? Then look no further than this KETO Casserole! With store-bought ingredients and a short oven time, you can whip up this delicious dish in no time-plus it has just 6g of net carbs! Perfect for those busy weekdays with your family, this ketogenic dish will keep everyone full and happy.
Here's Why Loaded Keto Cauliflower Casserole Is Out Of This World:
1  The KETO Casserole is an ideal time saver for busy individuals looking for a delicious and healthy dish.
2  Enjoy the savoury flavours of KETO Chicken Cauliflower Rice Casserole with only minimal prep time – just 10 minutes or less!

 Low-carb, ketogenic, gluten-free
Great as a side dish
Kid-approved
Ingredients Chicken Cauliflower Rice Casserole
   2 cups shredded rotisserie chicken
   12 oz. frozen cauliflower rice no need to pre-cook

  4 Strips bacon cooked and chopped
  1 Teaspoon herb and garlic seasoning or Italian seasoning
  1/2 teaspoon salt
  Half a cup of cream cheese at room temperature

  1/4 cup heavy cream
  1 cup shredded cheese
How to Pre-Keto Cauliflower Casserole:
1  To prepare this delicious Rice Casserole' preheat your oven to 350 degrees Fahrenheit (180 Celsius).
2  The first step is to grease or spray a casserole dish with non-stick spray.

3  Start by combining all ingredients except for 1/2 Cup of shredded cheese in a bowl.
4  Start by adding all the ingredients to a casserole dish.
5  To finish off the KETO Casserole, sprinkle the remaining cheese over the top.
6  Bake KETO Casserole for 20 minutes until hot and bubbly.
Nutrition Facts
Chicken Cauliflower Rice Casserole
Calories 466Calories from Fat 315 % Daily Value*

Fat 35g 54%\ Saturated Fat 17g 85%Cholesterol 141mg 47%
Sodium 787mg 33%, Potassium 545mg 16%, Carbohydrates 8g 3%
Fiber 2g 8%, Sugar 3g 3%, Protein 30g 60%, Vitamin A 839IU 17%
Vitamin C 41mg 50%, Calcium 226mg 23%. Iron 2mg 11%
Archives
Categories
Recent Posts