Delicious Keto Recipes for a healthy lifestyle
Top Keto Cranberry Muffins: A Comprehensive Guide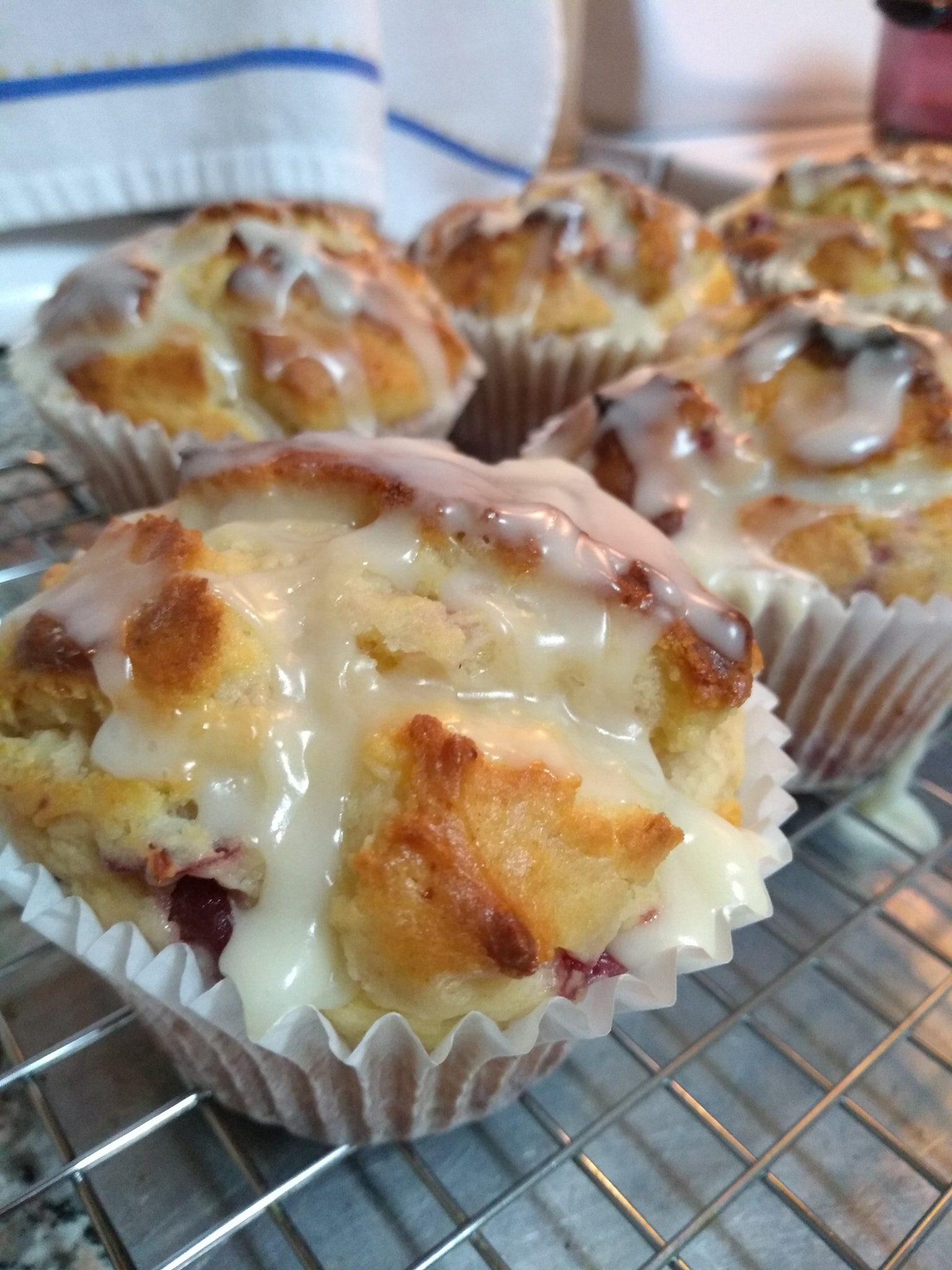 Introduction Keto Cranberry Muffins
Craving Keto Cranberry Muffins but on a low-carb diet? These easy cranberry blender muffins are the perfect solution! Whip up a batch of these light and fluffy treats using just six simple ingredients. Perfect for grab-and-go breakfasts or afternoon snacks, You can customize it with whatever toppings or mix-ins you like. With an instructional video included, It could not be easier to make this crowd favourite—without any of the guilt
It is packed with tangy cranberries & sweet vanilla flavour; these muffins are perfect for breakfast, a snack or a dessert! With just a few ingredients and minimal prep time, You'll have a batch of Scrumptious Cranberry muffins in no time!
Ingredients required for Keto CRANBERRY MUFFINS:
 ½ cup sour cream
4 Large eggs
 1 Teaspoon vanilla extract
 3 cups Almond flour
½ cup Swerve Sweetener
2 Teaspoon Baking Powder
 ½ teaspoon Cinnamon
 ¼ teaspoon salt
One cup cranberries
 ½ cup chopped pecans optional
How to prepare EASY LOW-CARB CRANBERRY MUFFINS:
1   To make Easy Low Carb Cranberry Muffins, preheat your oven to 325°F before lining 12 muffin tins with parchment or silicone liners.
Start by combining 1 Cup of sour cream, 2 Eggs, and 1 Teaspoon of vanilla extract in a blender. Blend for about 30 seconds until all ingredients are well mixed.
2   In a blender, Combine almond flour, sweetener of your choice, baking powder, cinnamon and salt. Blend until the mixture is smooth, taking about 30 seconds to one minute in total.
3   If the batter is too thick, Simply add ¼ to ½ Cup of water until it reaches the desired consistency.
4   Then stir in the cranberries, reserving some for the top of the muffins and any chopped pecans.
5   Divide the mixture into prepared muffin cups. Bake them for 25 to 30 minutes at 350°F until the tops are golden brown and firm.
When they are done baking, let them cool completely before indulging!



6   Enjoy!
Nutritional Information for EASY LOW-CARB CRANBERRY MUFFINS:
Amount Per serving (1 muffin)/ Calories 241 Calories from Fat 182/ % Daily Value* Protein 8.75g 18%
Fat 20.24g 31%/ Cholesterol 66mg 22%/ Carbohydrates 8.39g 3%/ Fibre 3.88g 16%/
Archives
Categories
Recent Posts