Delicious Keto Recipes for a healthy lifestyle
Keto Egg Puffs,100% Easy & Quick Egg Puffs Recipe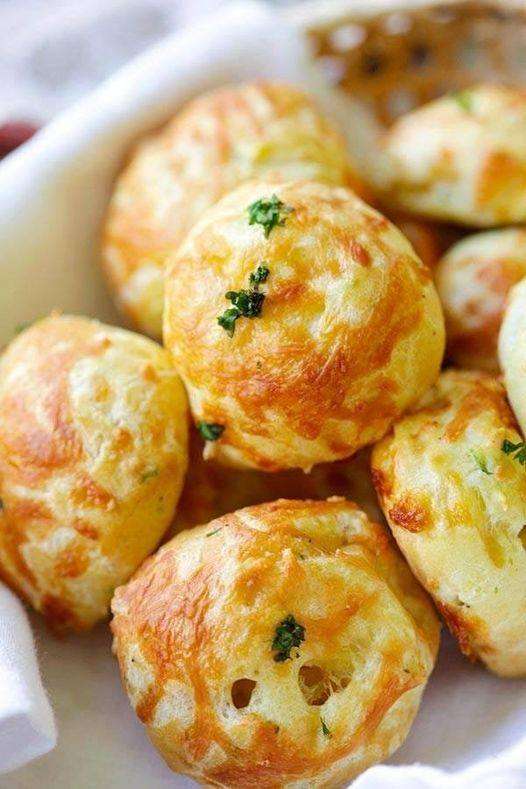 The Keto Egg Puffs recipe lets you enjoy both the heart-warming texture and creaminess of cheese pancakes and the delectable flavour of French toast, all without the unhealthy carbohydrates. It is an excellent ketogenic breakfast idea enjoyable for everyone.
Can We Eat Egg In Keto Diet.?
Yes We Can 
Unlike the traditional high-on-carb French toast, these egg puffs ditch the normal bread for ketogenic ingredients.
While the flavour remains yummy, the nutrition that you can get is significantly enhanced, upping the protein and fat content and limiting the carbs intake. Learning the Keto Egg Puffs adds to your options for a fulfilling and healthy keto breakfast idea.
Total Servings – 12
Prep Time – 10 minutes
Cooking Time – 20 minutes
Ingredients required for Keto Egg Puffs
    227 grams of cream cheese (full-fat and softened)
    8 eggs (large)
    2 tablespoons erythritol (powdered)
    2 tablespoons heavy cream
    1 teaspoon baking soda



    [Optional] 1 tablespoon erythritol (powdered)
  One teaspoon pure vanilla extract
  1/2 teaspoon ground cinnamon
  1/4 cup I used this coconut flour
  [Optional] Maple syrup (sugar-free)
How to Prepare Cheesy Egg Puffs
1 – Preheat the oven to 350 0 F and lightly grease a 12-well muffin pan or a silicone muffin pan.
2 – Mix baking soda, cinnamon, coconut flour, cream cheese, eggs, erythritol, heavy cream, and vanilla extract using a blender.
3 – Fill each well of the muffin pan to the top with the batter.
4 – Place the muffin pan in the oven and bake for about 25 minutes or until the egg puffs rise and are no longer soft in the centre.

5 – Remove the muffin pan from the heat and allow them to cool at room temperature. Use a spatula to remove each muffin from the pan, if needs be.
[Optional] 6 – If using powdered erythritol then sprinkle a little on each egg puff prior to serving.
https://www.youtube.com/channel/UCiGYsZu4I7g_L-2FxLMj_Ug
This is our YouTube channel. Please like, share, comment and subscribe to our YouTube channel. Please support us,
Note: Keto Egg Puffs
 You can use the leftovers of egg puffs too. To do so, put them in an airtight container and refrigerate them for up to a week. Reheat thoroughly before consuming them.
Simple Recipe: Crab Rangoon Egg Roll Wrappers, Quick Easy Breakfast
Nutritional Information for Keto Egg Puffs
Energy – 256 kcal
Carbohydrates – 3 grams
Fat – 21 grams
Fibre – 1 gram
Protein – 11.5 grams
Archives
Categories
Recent Posts