Delicious Keto Recipes for a healthy lifestyle
Keto Garlic Roll Cupcakes, Easy Cheesy Garlic Roll Recipe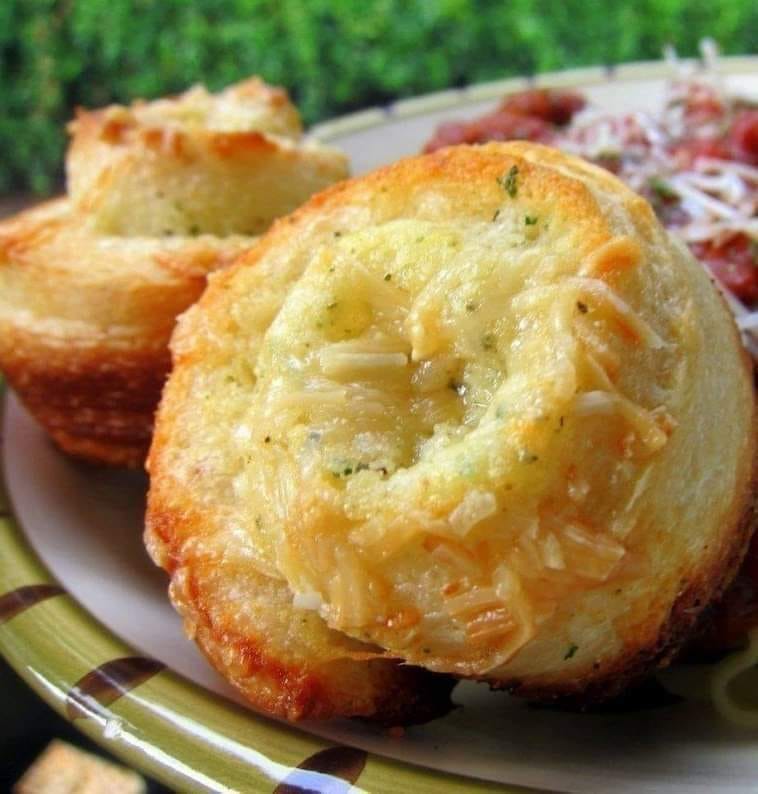 Keto Garlic Roll Cupcakes. For those looking for an alternative to traditional dinner rolls, this recipe for Keto garlic bread rolls is just what you need. Low in carbs and full of flavour, these amazing pull-apart rolls have a garlicky and cheesy taste that will have your mouth watering. A spin on my original keto bread roll recipe, these garlic rolls are the perfect holiday side dish or even a snack!

Weight loss recipe: Can We Eat Moong Dal On A Keto Diet? Sprouted Moong Dal Recipe
Garlic Bread Rolls are a tasty variation of traditional garlic bread. The rolls are made using fathead dough, Which has been modified for a fluffier and more bread-like texture. Garlic is added for flavour & the rolls are then rolled in Parmesan cheese before baking. Finally, they are finished with a topping of garlic, olive oil and parsley for extra flavour. Enjoy these mouth-watering rolls as an accompaniment to your favourite meal!
Ingredients required for Keto garlic roll cupcakes:
   1 1/2 cups part-skim low-moisture shredded mozzarella cheese
   2 oz. full-fat cream cheese
  1 1/3 cups super fine almond flour
  2 tbsp. coconut flour
  1 1/2 tbsp. aluminium free double acting baking powder
  1 tsp. garlic powder

  2, Large eggs
  1/2 cup parmesan crumbs 
GARLIC TOPPING
  3, Cloves garlic minced
  1 ½ tbsps. olive oil
  1 ½ tbsps. butter
  One tsp. Finely chopped parsley
How to prepare Garlic Bread Rolls:
1    To make garlic bread rolls, start by preheating your oven to 350°F. Then line an 8-inch round baking pan or oven-safe skillet with parchment paper, ensuring that the sides are lightly greased.
2    For a delicious garlic bread roll, combine almond flour, coconut flour, garlic powder and baking powder in a bowl and stir to combine.
3   Start by combining mozzarella and cream cheese in a large bowl. Cover the cream cheese with the mozzarella to prevent it from overheating. Then, microwave the mixture in 30-second intervals until the cheese has melted and resembles a dough-like consistency. Make sure to stir after each interval' So the cheese doesn't overcook. In just 1, Minute you all have deliciously cheesy garlic bread rolls.
4   Start by combining a combination of cheese, eggs & flour in a food processor with the dough blade attachment. Pulse the mixture until it forms a uniform and slightly sticky dough. After that, continue with your recipe as usual to create delicious garlic bread rolls!
5    Start by scooping out the dough and placing it onto a large sheet of plastic wrap. Knead the dough with the plastic wrap around it until it forms a uniform dough ball. Divide the dough into 8, Equal parts, & then roll each part between your palms to form a round ball. Finally, brush each ball lightly with oil before baking in the oven.
6   Gently roll each dough ball in grated garlic and parmesan crumbs until evenly coated. Place the dough balls onto a baking pan, spaced 1 inch apart. Position one dough ball in the centre of the pan and arrange the remaining 7 Balls in a circular formation around it.
7   Bake for 25-30 minutes or until the rolls are golden-brown.

8   To create the garlic topping, melt butter and oil in a small saucepan before adding garlic. Simmer for around 30 seconds to infuse the oil with garlicky flavour. Once done, stir in parsley then brush' generously onto the freshly-baked rolls. Enjoy your garlic rolls hot for optimal taste!
Nutritional Information for Keto garlic roll cupcakes:
Serving: 1roll, Calories: 294kcal, Carbohydrates: 7g, Protein: 10g, Fat: 25g, 
Saturated Fat: 7g, Sodium: 284mg, Fibre: 3g, Sugar: 1g, Net Carbs: 4g
Archives
Categories
Recent Posts