Delicious Keto Recipes for a healthy lifestyle
Nutritious World of Keto Paneer Idli : A Perfect Low-Carb Breakfast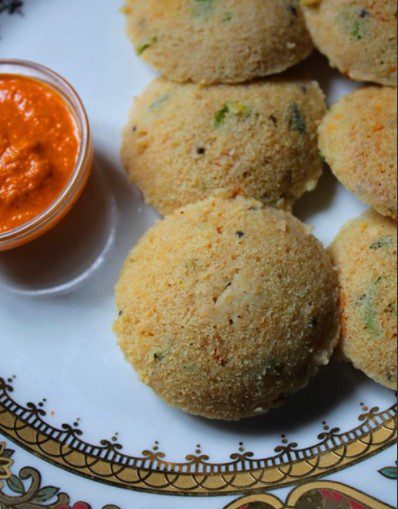 Keto Paneer Idli. Are you getting bored of old breakfasts and want to try some amazing food then this delicious and nutritious keto paneer idli Is for you.
This is one of the best low-carb breakfast options and is absolutely delicious.
This recipe is loaded with protein and healthy fats and this will keep you full and energized throughout the day.
The main ingredients of this dish are cottage cheese and it is providing a rich and creamy texture.
So why settle for a boring breakfast when you can unleash the delicious and nutritious world of keto paneer idli?
To make keto paneer idli, you will need: –
1 cup paneer, crumbled
1 cup idli batter
1/2 tsp cumin seeds
1/2 tsp turmeric powder
Salt to taste
Ghee for greasing
Step-by-step recipe for making Keto Paneer Idli:
1 Take a pan and add some ghee.
2 When heated up the ghee add cumin seeds and stir well and add turmeric powder and crumbles paneer.
3 Cook this for 2 to 3 minutes and set them aside.
4 We have to grease idli moulds with melted butter and with the help of a spoon pour the batter into each mould.
5 On the top add the spoonful of the mixture with cheese mixture and cover with more batter.
6 Steam these idlis for at least 10 to 15 minutes or till the toothpick comes out clean.
7 Enjoy warm with coconut chutney.
Tips for making the perfect Keto Paneer Idli
1 Always use fresh paneer for amazing flavour and texture.
2 Crumbles the panner into small pieces so it will distribute well in the idli.
3 To prevent sticking grease idli moulds with ghee.
Why Keto Paneer Idli is a perfect breakfast option
Keto paneer idli is the perfect breakfast option for those looking to maintain a healthy lifestyle without sacrificing flavour. It's low in carbs and high in protein and healthy fats, making it a great choice for those following a low-carb or keto diet.
Additionally, the idli batter provides a good source of fiber and complex carbohydrates to keep you feeling full and energized throughout the day. Plus, with its rich and creamy texture, paneer adds a delicious and satisfying element to the dish that will leave you feeling satisfied and ready to take on the day.
Archives
Categories
Recent Posts