Delicious Keto Recipes for a healthy lifestyle
Keto Parmesan Crusted Chicken, 100% Unique Home Chicken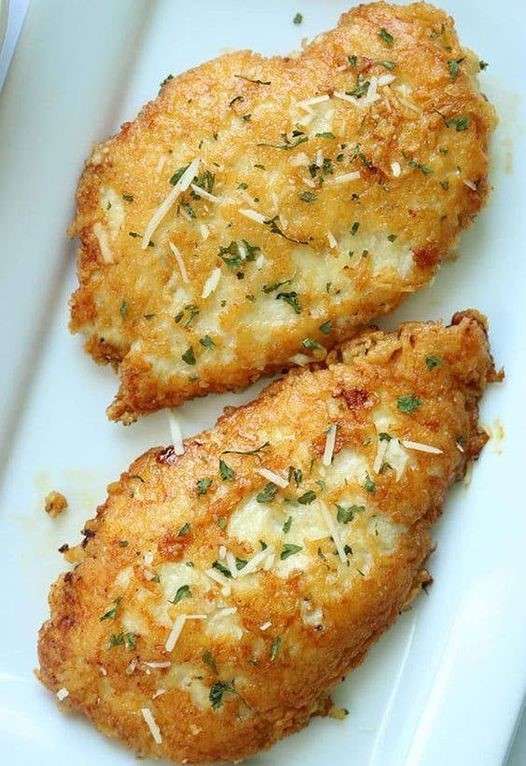 This Keto Parmesan Crusted Chicken is a fast and easy recipe perfect for soft, strips or chicken fingers.
Please like, comment and subscribe to our YouTube channel I assure you will love our keto recipes.
https://www.youtube.com/channel/UCiGYsZu4I7g_L-2FxLMj_Ug
Please support us you will get amazing recipes.
This dish is kid-friendly with only 3 grams of carbs per serving. This recipe is flavourful and has the perfect crispy topping and an incredible creamy cheesy filling.
It is the perfect weeknight dinner. By using a handful of ingredients and only 30 minutes, they are perfect keto and gluten-free main dishes.
Ingredients required for Keto Parmesan Crusted Chicken
1 lb. chicken breasts (2 large pieces)
Half tsp. garlic powder
1 tsp. Italian herb seasoning
Half tsp. salt
1/4 tsp. pepper
One egg
1/2 cup shredded Parmesan cheese
2-3 tbsp. vegetable oil
How to prepare Low Carb Crusted Chicken
1 First we have to take a chopping board and place chicken breasts on that board and with the help of a sharp knife cut the chicken into two pieces.
2    Now season this chicken with garlic powder, salt, pepper powder and herbs.
3    Take a large bowl and whisk the beaten egg and take another large bowl and place the parmesan cheese.
4    Now we have to dip the chicken cutlet into the egg and coat the parmesan into the chicken.
5    Do carefully coat on both sides and do the same process with the remaining pieces.
6    Take a large non-stick skillet over medium-high heat and add oil.
7   When heated up the oil place the chicken cutlet into the skillet and cook for 5 to 6 minutes on each side till they turn crispy and golden brown.
Nutritional Information for Keto Parmesan Crusted Chicken:
Calories: 214.7, Protein: 34.0 g, Total Fat: 7.6 g,
Monounsaturated Fat: 1.7 g, Vitamin A2.4 %,
Vitamin B-1210.1 % Vitamin B-634.8 %, Zinc8.0 % 
Vitamin C2.5 % ,Vitamin D2.5 %, Vitamin E0.9 %,
Calcium5.3 %,Copper2.6 %,Folate2.7 % 
Iron5.9 %,Magnesium8.7 %,Manganese1.5 %,
Niacin66.0 %,Pantothenic Acid9.8 %,Thiamin5.8 %, 
Phosphorus27.9 %Riboflavin9.5 %.Selenium31.4 %, 
Recipe: Low-carb chicken piccata, Keto Chicken Piccata yummy recipe
Archives
Categories
Recent Posts