Delicious Keto Recipes for a healthy lifestyle
Keto Bacon Cheeseburger Quesadillas,100% Easy Best Recipe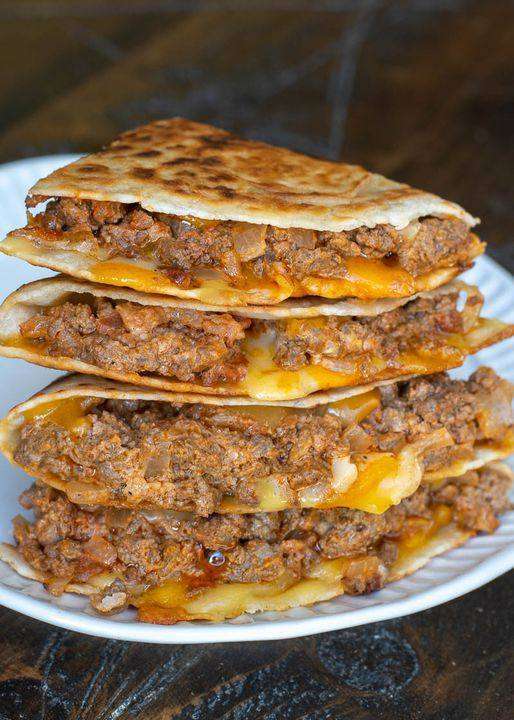 Keto Bacon Cheeseburger Quesadillas! I love this new recipe! These quick and tasty Keto Beef Quesadillas
are so easy to make! It is a quick and easy meal with ingredients you probably already have around!
https://www.youtube.com/channel/UCiGYsZu4I7g_L-2FxLMj_Ug
This is our YouTube channel link; if you like our channel; please like, share, comment and subscribe to our channel.
They are perfection! Do not forget the dipping sauce. Say hello to the cheeseburger quesadilla, your new favourite food mash-up. Each cheeseburger quesadilla can be keto-friendly and is about net carbs per serving!
Ingredients required for Keto Bacon Cheeseburger Quesadillas:
   3 slices of bacon, chopped into small pieces
   1 pound of ground beef
   1/2 cup chopped onion
   2 tablespoons tomato paste
  2 teaspoons Worcestershire sauce
  1 teaspoon mustard
 2 ounces cream cheese
 5 tortillas (regular, low carb, or gluten-free)
 1 1/4 cup shredded cheddar cheese
 Keto Meal:Keto Chilli Garlic Roti or Flat Bread 100% Easy Snack
How do I make these beef quesadillas?
1     Take a large skillet over medium-high heat, add bacon, and cook well till it turns crispy.
2    With the help of a spoon remove the bacon from the skillet and drain off the excess grease and set it aside.
3    In the skillet add the ground beef, and chopped onion and brown it till it cooks well and drains off the grease.
4    Turn off the flame low and add cooked bacon tomato paste, Worcestershire sauce, mustard and cream cheese and cook it well till cream cheese has melted well.
5    Then sprinkle each tortilla with ¼ cup of shredded cheese and top with beef mixture and close the tortilla and fold it.
6    Take a clean skillet over medium-high heat and lightly grease it with oil and cook each Quesadillas well from both sides.
7    Enjoy!



Low Carb Recipe: 5+ Vegetarian Indian Keto Recipes Easy & Delicious Meals
Nutritional Information for Bacon Cheeseburger Quesadillas:
 YIELD: 5 SERVING SIZE: 1 Quesadilla (calculated with Mission Carb Balance Tortillas)
Amount Per Serving: CALORIES: 394/
FAT: 24g/ CHOLESTEROL: 99mg/ SODIUM: 698mg/ CARBOHYDRATES: 22g/ NET
CARBOHYDRATES: 6.4g/ FIBER: 15.6g/ SUGAR: 1.8g/ PROTEIN: 33g
Archives
Categories
Recent Posts