Delicious Keto Recipes for a healthy lifestyle
Keto Tuna Egg Salad, Tuna and Egg Salad For Weight Loss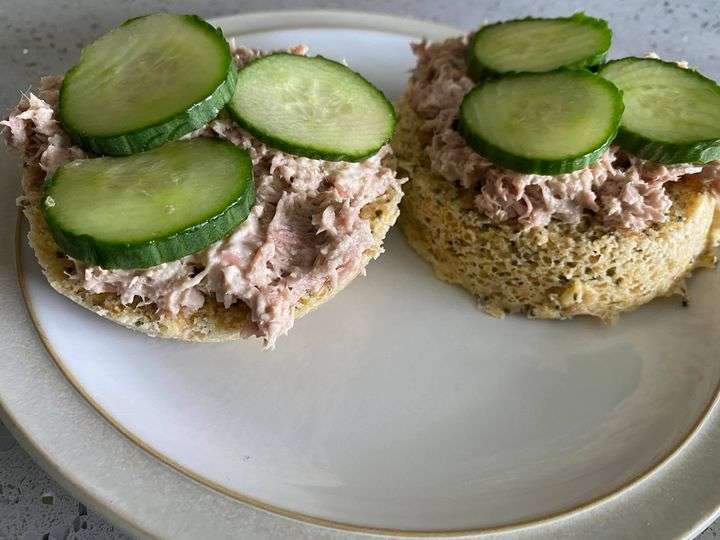 The Keto Tuna Egg Salad Recipe is a meal that requires merely 15 minutes. So, yes, it makes up for a quickie when you don't have much time to spare.
Easy Recipe: Indian Eggplant Tamarind Recipe, 100% Easy & Quick Recipe
In addition to being super-easy to prepare, the recipe is delectable and healthy. So, how do you prepare it? Well, before discussing that let's know about the ingredients that are required.
Ingredients required Keto Tuna Egg Salad Recipe 

The following table enumerates various ingredients required by the keto tuna and egg recipe:
Ingredient Checklist Keto Tuna Egg Salad
S. No. Ingredient Quantity
1 Celery Stalks 4 ounces
2 Cherry Tomatoes 4 ounces
3 Dijon Mustard 1 teaspoon
4 Eggs 4
5 Lemon Zest 1/2
6 Mayonnaise ¾ cup
7 Romaine Lettuce ½ lb.
8 Olive Oil 2 tablespoons
9 Scallions 2
10 Tuna 5 ounces
11 Salt As per taste
12 Pepper As per taste
How to Prepare Tuna and Egg Salad For Weight Loss
You need only 15 minutes to prepare the recipe. Here is how to prepare the delectable keto tuna and egg recipe:
1 – Take a medium-sized bowl and add mayonnaise, mustard, lemon, and tuna to it
2 – Finely chop the celery and scallions and add it to the bowl
3 – Stir the bowl to thoroughly mix the ingredients and add pepper and salt as per taste
4 – Put the eggs in a saucepan and fill it with water. The water must cover the eggs properly
5 – Put the saucepan on a high flame setting and bring a boil before adjusting the heat to a simmer setting. Let the saucepan stay on the simmer setting for about 5 to 10 minutes
6 – Turn off the heat and put cold water in the saucepan. This will make the eggs easier to peel
7 – Upon successful peeling, divide the eggs into halves or wedges
8 – Prepare a bed of romaine lettuce and place tuna mix and eggs on top of it
9 – Add tomatoes to the mixture and drizzle some olive oil on top of it
10 – Before serving, season the keto tuna and egg with salt and pepper
Note:- Keto Tuna Egg Salad
 When using hard-boiled eggs, add a sprinkle of curry, ground cumin, or paprika to add a
variety of flavour to the recipe
Nutritional Information
Important nutritional information regarding the keto tuna and egg recipe is given out by the
following table:
Nutritional Information Keto Tuna Egg Salad
Servings 2 Energy 992 kcal Fat 91 grams Fiber 5 grams Net Carbs 6 grams Protein 33 grams
Reach us via the dedicated comments section below. We'll get back to you as soon as possible.
Thanks!
Archives
Categories
Recent Posts