Delicious Keto Recipes for a healthy lifestyle
Keto Chilli Garlic Roti or Flat Bread 100% Easy Snack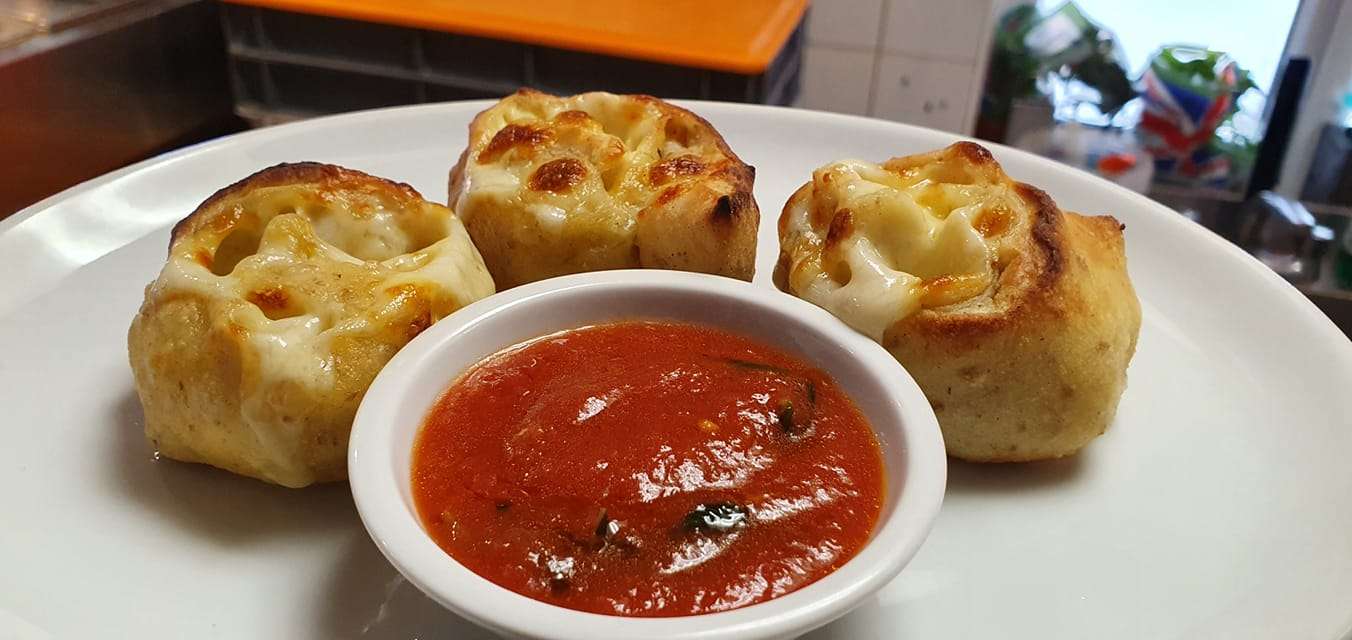 Keto Chilli Garlic Roti or Flat Bread. Got a chance to try this freeking delicious Keto Chilli Garlic Roti or Flat Bread Recipe! As you know with being on keto it is so hard to find that perfect garlic dough balls recipe.

https://www.youtube.com/channel/UCiGYsZu4I7g_L-2FxLMj_Ug
Please support us, like us, comment on us and subscribe to our YouTube channel. Please share your views with us.
Gluten-Free Garlic Dough Balls Recipe is easy to make, easy to bake will be the new snack that you will fall in love with!
It is flavourful and delicious. This is weight watchers garlic dough balls an easy keto meal preparation recipe.
It requires simple ingredients.
Ingredients required for Keto Chilli Garlic Roti or Flat Bread:
For the Garlic Dough
1½ cups shredded mozzarella

2 tbsp. cream cheese
1 cup almond flour
1 egg beaten
Killer Recip: Philadelphia Cream Cheese Jalapeno Dip
For the filling and coating. Garlic Bread Balls
2 tbsp. butter
1 tsp. garlic paste or minced garlic
¼ cup grated Parmesan
2 oz. Cheddar cheese cubes – approx. 12
chopped fresh parsley, to garnish
Simple Recipe Keto Philly Cheesesteak Egg Rolls, Easy Homemade Recipe
How to prepare Keto Chilli Garlic Roti or Flat Bread:
1    We have to preheat our oven to 375F.
2    Take a large bowl and add shredded mozzarella cheese, and cream cheese and melt it in the butter or pan.
3    Then we have to add almond flour, beaten eggs, pepper and salt according to taste and then stir it well till well combined.

4     Knead the dough with your hands till it becomes smooth.
5     Then take a microwave bowl or pan and melt the butter in it and add garlic and stir well.
6     Then take another bowl and add grated parmesan to it.
7     Take small portions of the dough and flatten it.
8    Then we have to place small cubes of your favourite cheese and sealed the edges well.
9     Then we have to dip this ball into the garlic butter and then the parmesan.

10    Then place on the baking sheet.
11    Repeat the same process with the remaining dough and bake it for 10 to 12 minutes.
12   Serve warm and enjoy!
Nutritional Information for Keto Chilli Garlic Roti or Flat Bread:
Serving: 1 roll,  Calories: 294 kcal,  Carbohydrates: 7g, 
Protein: 10g,  Fat: 25g, Saturated fat: 7g, Sodium: 284mg, 
Potassium: 406mg, fiber: 3g, Sugar: 1g, Net carbs: 4g
Archives
Categories
Recent Posts