Delicious Keto Recipes for a healthy lifestyle
Keto Philly Cheesesteak Egg Rolls, 100% Easy Homemade Food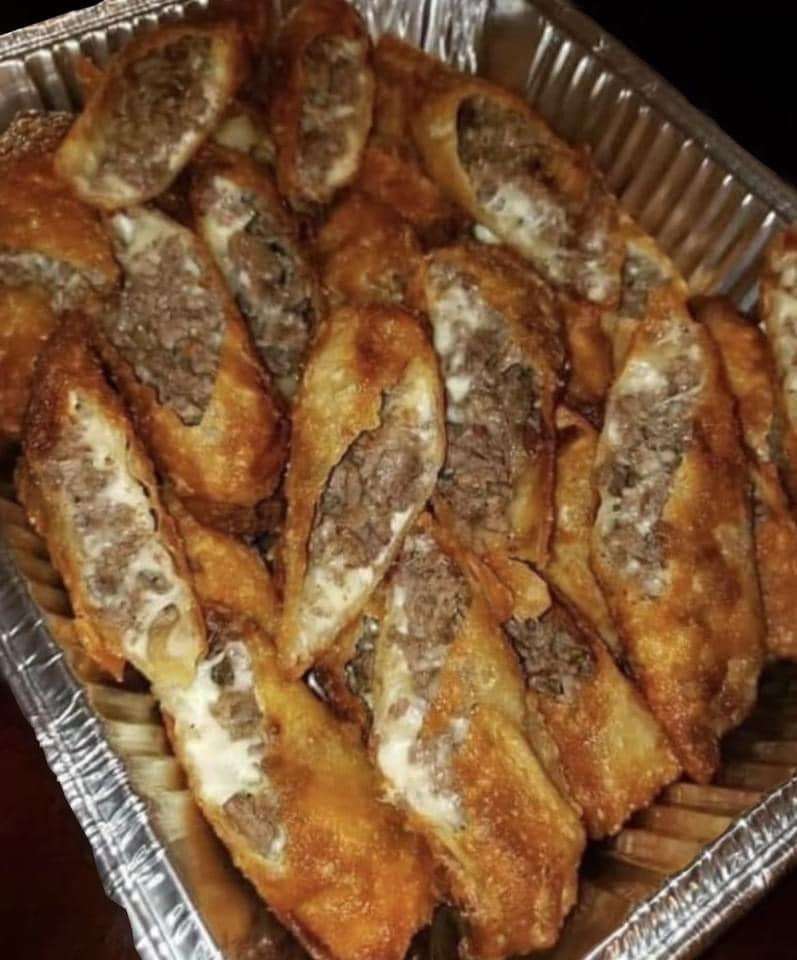 Keto Philly Cheesesteak Egg Rolls. Hey guys, so I made these low-carb versions of keto Philly Steak Egg Rolls last night, my first-ever attempt & they are amazing. Try our keto diet. It Tastes super & so delicious. Keto Philly Cheesesteak Egg Rolls with ground beef It is the perfect recipe to make as an appetizer, dinner, or snack.
How to make Philly cheesesteak egg rolls dipping sauce recipe?
In this article, I am sharing with you the Philly cheesesteak dipping sauce recipe.
For the Sauce:
 1 cup shredded sharp cheddar cheese.
One cup of shredded American cheese. 
1 tablespoon cornstarch. 
1 teaspoon garlic granules.
mix well all the ingredients and it is ready to serve.
Aioli sauce is also good for Philly cheesesteak roll-ups.
it is made with garlic and mayonnaise. It is very easy to make at home.
Mix both the ingredients and it is ready.
you can check out our new recipe here: keto egg roll wrappers
https://www.youtube.com/channel/UCiGYsZu4I7g_L-2FxLMj_Ug
Please like, share, comment and subscribe to our YouTube channel. It will be a favourite as an appetizer or as a football food.
Cook Time  35 mins
Total  Time 1 Hour
Prep Time 25 mins
Servings  24  
Yield      24 egg roll
Ingredients required for Philly Cheesesteak Egg Rolls Recipe:
    1 pound of ground beef
One  tablespoon of Worcestershire sauce
½ teaspoon salt

½ teaspoon ground black pepper
2. tablespoons butter
1, yellow onion, chopped
½ green bell pepper chopped
24 egg roll wrappers
12 slices of American cheese
¾ cup vegetable oil for frying
Simple Recipe: Cheesy Garlic Bread Pizza Dip
How to prepare Cheesesteak Egg Rolls Recipe:
1    Take a skillet over medium-high heat & add beef to it and cook it till it turns brown.
2    Now, we must add Worcestershire sauce, salt, and pepper and carefully remove the mixture from the pan.
3    Take" a skillet and melt butter in it. Then we must add onion and bell pepper to it and stir well.

4     Then, we must add the beef mixture to the skillet and stir well to combine.
5     Let them cool the filing.
6     Then, we have to lay down the egg roll wrapper on a flat surface & then we have to place half slice of cheese onto each.
7     Then, add 2 to 3 tablespoons of filling on the top of each egg roll.
8     We have to pull the bottom left corner over the filling & we have to moisten the edges with water and roll tightly.



9     Take a saucepan over medium-high heat & add 1-inch oil to it & we have to add egg rolls & let them cook till they turn brown.
10    Enjoy and serve!
Philly cheesesteak egg rolls air fryer:
we can also air fryer our Philly cheesesteak egg rolls:
Follow these steps to air fryer:
1   you can cook this recipe in an air fryer too but you have to choose a good model of the air fryer like Ninja Foodi, Instant Pot Vortex, Instant Pot Crisp Lid, and Mealthy Lid is the best quality.



2   every air fryer is a little different. 
3  I suggest you had to watch your egg rolls as they cook up.
Nutritional Information for Keto Philly Cheesesteak Egg Rolls:
Per Serving: 133 calories;
protein 7.2g; carbohydrates 6g;
fat 8.9g; cholesterol 28.3mg; sodium 330.3mg
 Frequently Asked Questions:
Is Worcestershire sauce salty?
This sauce tastes tangy, savoury, sweet and salty.
you can try out our egg rolls recipe
Archives
Categories
Recent Posts