Delicious Keto Recipes for a healthy lifestyle
Low Carb Beef Enchilada Rollups, 100% Easy Snack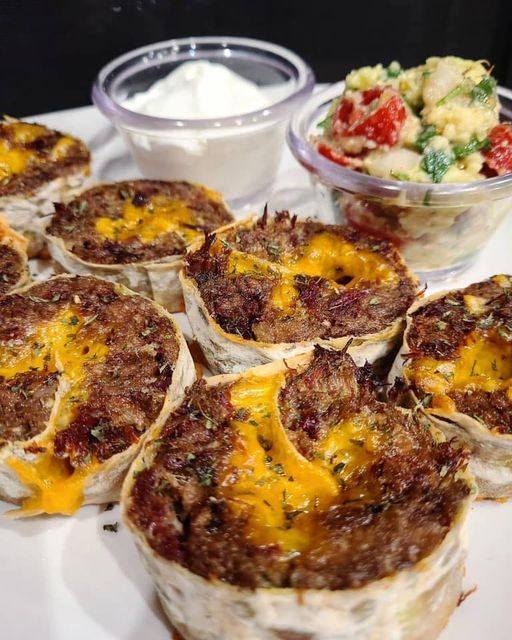 Low Carb Beef Enchilada Rollups are an easy go-to snack or lunch. The kids love them and so do we. This keto beef enchiladas recipe is gluten-free, low-carb, totally healthy and totally delicious. I hope you enjoy this recipe. It is super simple and delicious keto beef enchiladas roll-ups.
These Low Carb Beef Enchilada Rollups are so delicious and my family already fell in love with this recipe.
https://www.youtube.com/channel/UCiGYsZu4I7g_L-2FxLMj_Ug
Our YouTube channel link is here; if you like our channel; please, like, share, comment and subscribe to our channel.
Please support us so that we can make more delicious keto recipes for you.
Weight Loss Recipe:Keto Tuna Egg Salad, Tuna and Egg Salad For Weight Loss
Ingredients required for Low Carb Beef Enchilada Rollups
   1 pound ground beef, I use 85% lean
   1 medium yellow onion, chopped
   One tablespoon avocado oil
  1 teaspoon kosher salt
   10- Ounce bag frozen cauliflower rice
Simple Keto Meal:Keto Mulberry Ice Cream,100% Easy Dessert in Summer
keto-friendly wraps, I use these cremini egg thins that I get at Sprouts in the fridge section next to the gluten-free bread
  1 cup Mexican blend shredded cheese
  1 batch of homemade keto red enchilada sauce or 1 cup of your favourite store-bought enchilada sauce
 Toppings: chopped cilantro, avocado, sour cream, jalapeno, olives, etc.
 Low Carb Recipe: Keto Cheesy Ham Jalapeno Puff Quick Home Recipe
How to prepare Keto Beef Enchiladas Roll Ups:
1    Firstly preheat your oven to 350F and put the oven rack in the middle.
2    Put the iron skillet over medium-high heat and add avocado oil to it.
3   When heated up the oil add onion ground beef and salt in it and cook it well and break it into pieces and stir well till the beef is cooked well for five to ten minutes.
4   Then add frozen cauliflower rice into the ground beef and cook it continuously for five minutes.
5   At the end add enchilada sauce into the mixture.
6   Turn off the heat and stir well.
Assembling: Low Carb Beef Enchilada Rollups
1    Take a baking dish and add ¼ cup layer of sauce to the bottom of the baking dish.
2   With the help of a spoon add ¼ cup of the ground beef mixture and top it with shredded cheese.
3   Roll it and place it on the baking dish.
4   Do the same process till your baking dish is full.
5   Top it with half a cup of enchilada sauce.
6   Bake it for 20 to 25 minutes till the cheese is melted well.
7   Serve and enjoy!
Nutritional Information for Low Carb Beef Enchilada Rollups
Calories: 430, Total Carbs: 8.7g, Protein: 34.8g, Fat: 26.8g, Fiber: 1.7g, Net Carbs: 7g
Archives
Categories
Recent Posts