Delicious Keto Recipes for a healthy lifestyle
Keto Almond Biscotti Recipe, 100% Easy & Quick Homemade Recipe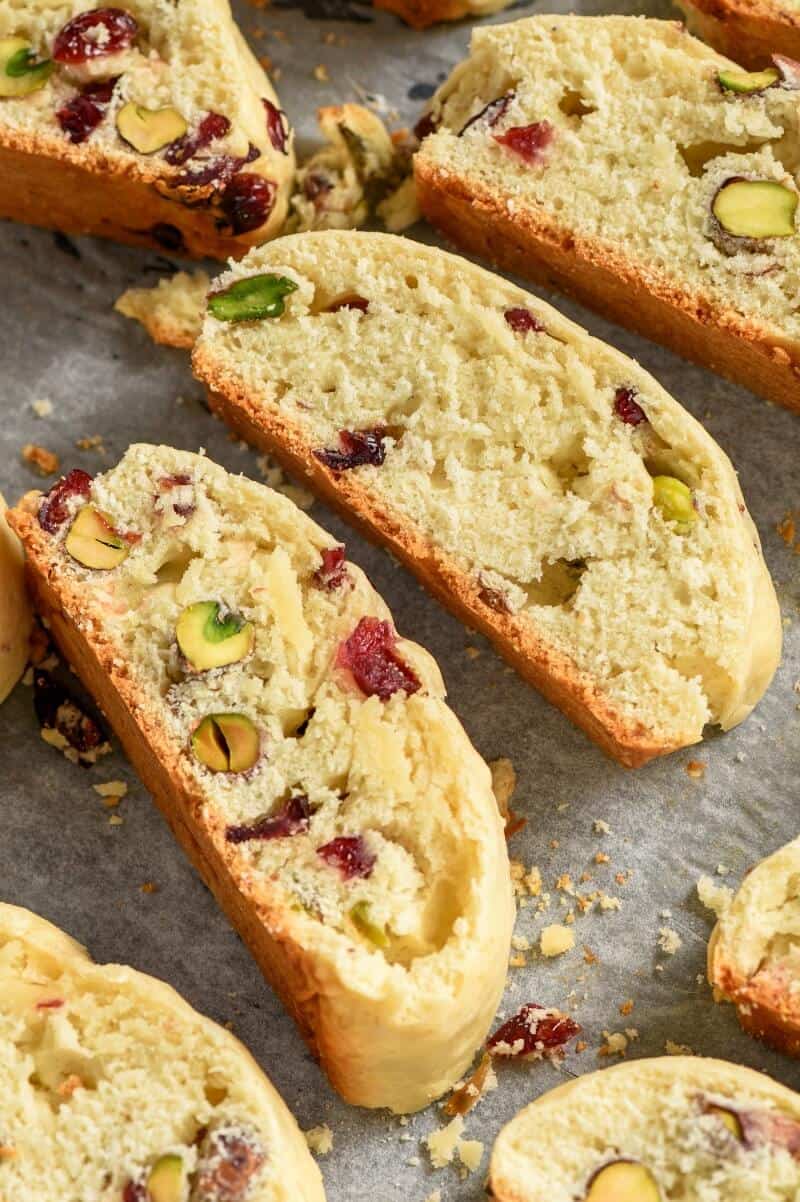 Keto Almond Biscotti Recipe- low carb and gluten-free yummy! Everything falls today! This recipe is chewy and soft and this 30-minute low-carb Keto Almond Biscotti Recipe is the perfect fall dessert! This recipe will definitely be a hit at your house! It has only 3gram of net carbs per serving!

https://www.youtube.com/channel/UCiGYsZu4I7g_L-2FxLMj_Ug
This is our YouTube channel link.  If you like our channel; please like, share, comment and subscribe to our channel.
I cannot have coffee without dunking one of these in it! I love these almond flour biscotti that are lower in carbs and have zero sugar!
Keto Almond Biscotti Recipe
     3 1/2 cups almond flour blanched almond flour
     1 teaspoon baking soda

    Half teaspoon salt
    1/2 cup pistachios sliced
   1 teaspoon cinnamon
   2 large eggs
   1/2 cup keto honey can use standard honey
   1/2 cup butter softened

   Half teaspoon almond extract  can use vanilla extract
   1/4 cup dried cranberries optional
Simple Recipe: Keto Blueberry Sour Cream Coffee Cake, 1 Of Best Dessert
How to prepare Keto Almond flour biscotti:
1     Firstly we have to preheat our oven to 170C.
2    Take a baking sheet and add parchment paper to it and grease it with melted butter.
3    Take a large bowl and add dry ingredients and mix it well tills well combined.

4    Carefully fold dry ingredients into the wet ingredients till fully combined.
5    Fold it with your cranberries at the end.
6   Lightly flour kitchen surface.
7   Then divide the dough into two equal portions.
8   With your hands form two rectangular leaves, 1-inch in size.
9  Take two loaves on the lined pan and bake them for 20 minutes till it turns golden brown.
10  Remove from the oven and let it cool for 10 to 15 minutes and then reduce the heat to 120C.

11   Cut the loaves into half-inch biscotti and then place them on a baking sheet.
12  And bake biscotti for 20 minutes more.
13   Remove from the oven and let it cool fully.
Low Carb Meal: Cajun Chicken Broccoli Alfredo,100% Easy Unique Recipe
Nutritional Information for Keto Almond Biscotti Recipe
Serving: 1biscotti | Calories: 110kcal | Carbohydrates: 3g | Protein: 3g | Fat: 10g | Sodium: 105mg | Potassium: 24mg | Fiber: 2g |
 Vitamin A: 113IU | Vitamin C: 1mg | Calcium: 31mg | Iron: 1mg | NET CARBS: 1g
Archives
Categories
Recent Posts