Delicious Keto Recipes for a healthy lifestyle
Keto Cheeseburger Roll Up, Easy Keto Diet Recipe Blog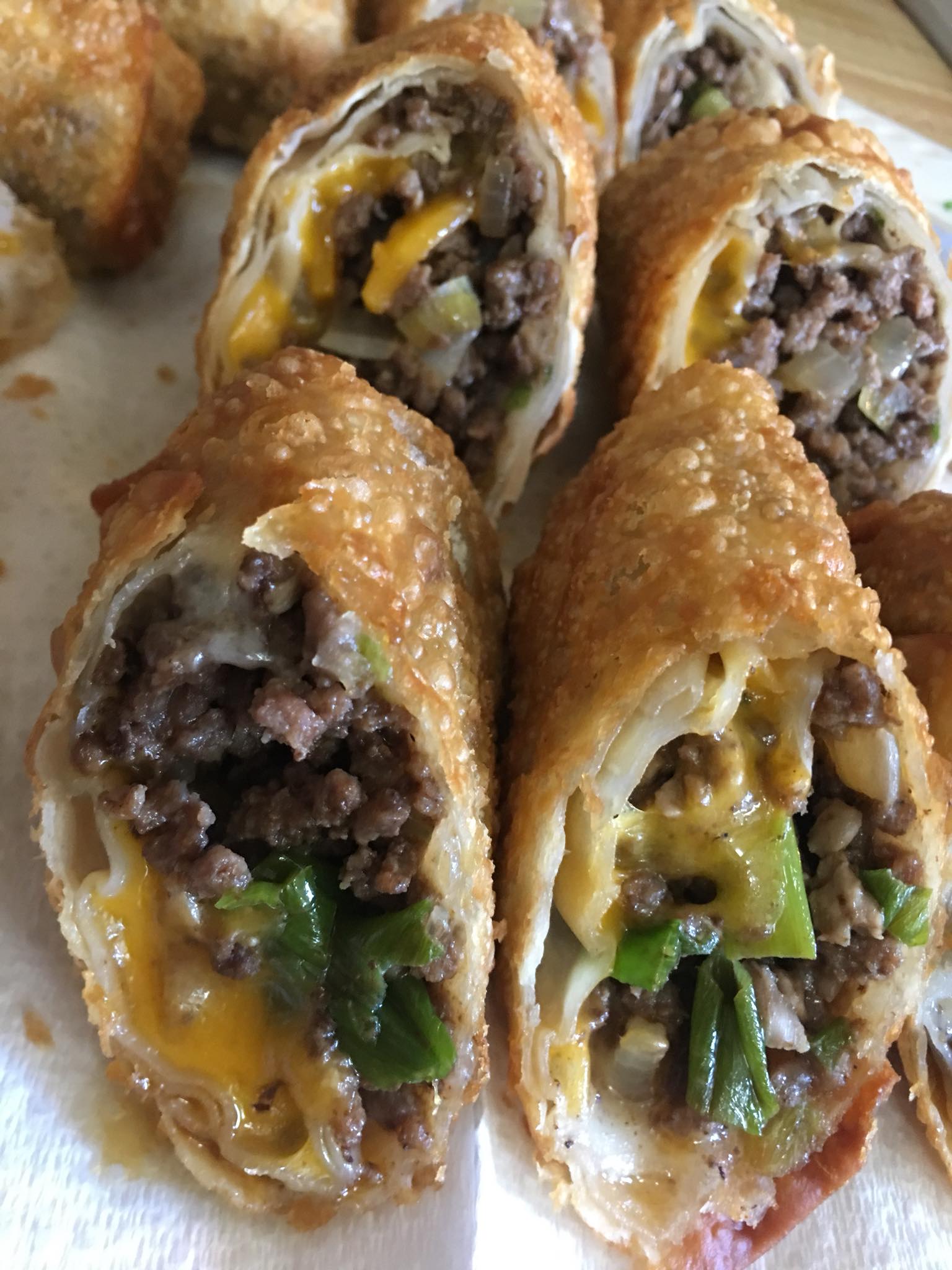 Keto Cheeseburger Roll Up At stackable, we believe the healthy choice should not be a compromise on taste! Keto Cheeseburger Rolls is amazing since I started my keto journey.

You won't believe how well your kitchen smells while baking these up. Try this simple recipe you will make every day. Let the good times roll with this delicious recipe! It is served with a simple sauce on the side.
https://www.youtube.com/channel/UCiGYsZu4I7g_L-2FxLMj_Ug
Our YouTube channel link is here; if you like our channel; please like, share, comment, and subscribe.
Please support our channel; so that we can make more delicious recipes for you.
Weight Loss Recipe: Keto Tuna Egg Salad, Tuna and Egg Salad For Weight Loss
Ingredients required for Keto Cheeseburger Rolls:
Fathead Dough
   10 oz. Mozzarella Cheese, shredded
  5 oz. Finely Ground Almond Flour
   1 tsp. Baking Powder
  1 Egg
Cheeseburger Filling
    1 tbsp. Butter
   1 Small Diced Onion
   1 lb. Ground Beef
   1/2 tsp. Garlic Powder
   1/2 tsp. Salt

   1/2 tsp. Dried Parsley
   1/2 tsp. Black Pepper
   10 Slices American Cheese
   Sesame Seeds
Simple Recipe: Keto Chilli Garlic Roti or Flat Bread 100% Easy Snack
 How to prepare Keto Cheeseburger Roll Up
1     Firstly preheat your oven to 350 degrees.
Filling: Keto Cheeseburger Roll Up
1     Take a hot skillet and add butter to it and pour in the chopped onion.
2    Cook it for five minutes or till it begins to soften.

3    Then add ground beef to the onions.
4    Season it with garlic powder, pepper, dried parsley and salt and cook it till the meat is browned then drain the grease and set it aside.
Fathead Dough: Keto Cheeseburger Roll Up
 1     Take a microwave bowl and add mozzarella cheese into the bowl and bake it for 30 seconds or till the cheese is fully melted.
2     Then add one beaten egg into the melted cheese and mix it well.
3     Then add almond flour and baking powder and mix it well and knead the dough with your hands till it is well combined.
 Making cheeseburger rolls:
 1     Take a piece of parchment paper and spray it with olive oil in it.

2    Then put fathead dough on parchment paper and flatten it and make a large rectangle.
3    Then lay out cheese slices on top of the dough.
4 add the ground meat mixture over the cheese slices.
5    Roll the cheese slices tightly and gently close the seal.
6     Take a bowl and add one beaten egg to it and lightly brush the roll with the beaten egg.

7    Sprinkle sesame seeds over the top.
8    Place it in 350 degrees oven for 15 to 20 minutes or till the dough is golden brown.
9    Enjoy this relish dish.
Nutritional Information for Keto Cheeseburger Roll Up
| | | | | |
| --- | --- | --- | --- | --- |
| 701 KJ. | 168 kcal. | 70g. | 48g. Fat. | 70g. |
Archives
Categories
Recent Posts